There are various web hosting services available in the market. But it is not an easy task to find a perfect web hosting service for your website. The best web hosting service of 2018 is
Hostinger
. 000webhost has free Web Hosting plan for start-ups and medium projects.
The idea of the name 000webhost comes from $0.00. Yes! It is completely Ad-free and free-of-cost hosting service. The free plan offers 10 GB bandwidth and 1 GB of free space. You are allowed to host 2 websites with this plan. 000webhost offers full PHP and My SQL Support.
If you have still not tried the free web hosting for your blogs or websites, it's time to get started. Get started with000webhost here: 000webhost.com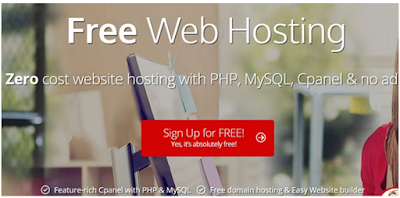 000webhost provides the latest version of cPanel. They offer scripts like WordPress, Joomla, Magento and many more. The most convincing part of this free service is that it offers Ad-free hosting.
They don't display any banner or Ad on your websites. You can place your own Ads on the website and earn money online.
Review of 000webhost and its features
000webhost is a reputed service known and used worldwide by a number of users. The list of users who host their websites on these servers is increasing at a fast pace.
Let's take a look at the numbers. It will reveal the reputation of 000webhost.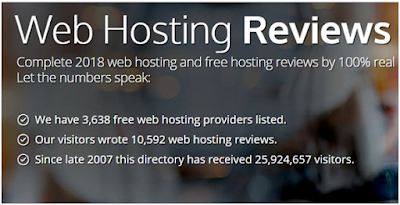 Don't worry about the future!!! 000webhost claims to be 100% free and the hosting will stay free forever. 000webhost has dedicated connections to provide high bandwidth for all the customers. You can host any type of websites like a forum or an online business. You have a wide range of script choices as WordPress, Joomla, OS Commerce, Photo Gallery and many more.
Features of 000webhost
000webhost gives ultimate web hosting experience. Following are the features of 000webhost:
Free Domain Hosting
Easy Website Builder
Free c Panel Web Hosting
10 GB bandwidth, 1000 MB disk space
Full PHP and MySQL database support
Free Billing Software and Proxy system
Free E-mail Support and Ad-support
Free Domain hosting: The free-of-cost domain hosting is all that you need for your website.
000webhost is completely ad-free and provided many features along with the service.
The features like 10 GB Bandwidth, 1000 MB Disk Space, Support Forum, Easy website builder and many more.
Easy website Builder: This is also an easy website builder option for you. You have to follow just 3 simple steps and your website is ready to upload. You don't need any skills required. It is very simple to make an attractive website or blog using this.
You can start by choosing a template and editing various components. You can customize your page and add content to it.
PHP and MySQL Support: You can run PHP and MySQL from your free account. You need some skills for uploading files. Your free account allowed two databases without any size limitation.
If you are using a WordPress site, the space limitation could be a problem to you.
cPanel Web Hosting: The feature of managing things with cPanel is not available on any other site. You can use Cloudflare CDN service on this. The free web hosting of 000webhost is really the best option for start-up.
Email and Ad-Support: With the premium package, 000webhost provides the e-mail support. The e-mail support is unlimited. You can place your own ads on the free website. You can earn money online.
Free Billing Software and Proxy: 000webhost also provide you the free billing software. It provides the free proxy software.
The disk space and bandwidth are sufficient for a website. The inbuilt backup feature is also quite promising. You should always have a backup and restore option in-hand while hosting a website.
Other Special features:
You can easily find most of the problems with the solutions at that forum page.
The best part that gives it a unique reputation among all the free web hosting services is, No advertisements.
You can easily use your own domain name.
All the other Web Hosts offer their service with a lot of Ads and only for a limited period. On the other hand, 000webhost is free forever.
000webhost claims 99% uptime guarantee. No other web hosting site support PHP, MySQL, Curl, XML, Loader, PHP sockets, fopen(), and many more.
So, if you are looking with free web hosting perspective, this is the best option for you. The 000webhost gives positive responses for small and medium projects.
But when it comes to a website with heavy traffic, there are premium features available for you with nominal prices. There is only a few website available for full PHP support and good customer services.
The free web hosting service is extremely reliable. The premium hosting packages have plenty of good features. The online forum is another good feature provided by them.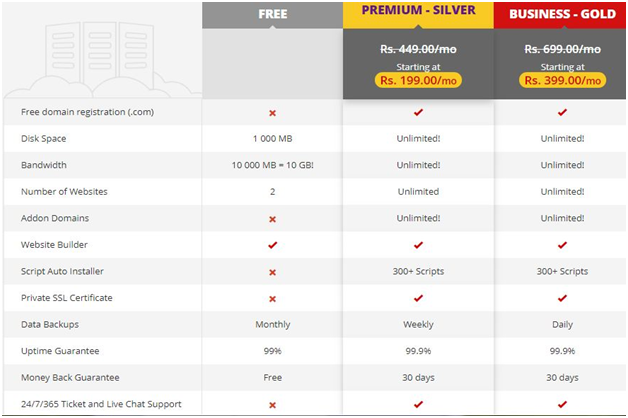 The other advantages of getting premium plans for this web hosting services are:
30-days money-back guarantee
WordPress- Optimized features
Unlimited Hosting
Free Domain
You can also get discounts on these premium plans. The referral program is one of the other added-feature of this site to earn money online. You can earn up to $100 instantly.
You might have come across some negative reviews on it but still the features are very promising. For example, it may remove your websites without any notice but that can happen very rarely. While you are working on such large project; these things may happen. You are having premium options if you are leading a heavy-traffic site.
You may like to read,
Their servers have thousands of free websites worldwide. This kind of services and that also for free is indeed the best web hosting service for medium projects.
000webhost has got a number of positive reviews. The technical customer service support is very helpful. If you are using free service, there is an option of online forum for any query to be solved.
The facts are itself the proof of its reputation across the globe. They are working on their services and are releasing the upgraded versions with more and more features. Go for it, and build your site; the way you want (for free).
Message:
I hope that you have enjoyed '000webhost.com Review ~ Free Web Hosting with cPanel, PHP & MySQL' article on
Tips2secure
. However, if you want me to deliver more items, then please share my post. You can use Social Sharing Widget provided at the end of every post. After all, Sharing is Caring!