In today's rapidly changing electronic business environment, just having a website isn't nearly good enough. Successful website owners constantly ask themselves, "Is my site the best it can be, or does it have issues that diminish its impact and usefulness?" In other words, avoiding drawbacks and problems is as simple as taking the time to run regular and objective site reviews.
To get you started, here are 10 issues that could be holding your site back, and how you can fix them.
1. Failure to take your site seriously. Your web presence is every bit as important as your physical shop (if you have one). If your site makes a bad impression, you can pretty much count on that impression hurting your business. Make sure that you're up with the latest SEO and design trends to keep your site looking fresh.
2. Out-of-date or poor design. Does your site display well on Android devices? If it doesn't, if the content is static instead of constantly fresh, or you haven't tied your site to your social media platforms, you're practically broadcasting the fact that you're behind the times and content to stay there. You can avoid this by working with a web designer to ensure that you have a responsive design and that all links on your website are working correctly.
3. Slow load. Websites packed with high-res images or animated homepages are in trouble from the get-go, because slow-loading sites lose user interest quickly. Believe it or not, if your site takes more than 4 seconds to load, 25% of visitors will click elsewhere. Stay up to date on looking at your analytics – it will show you where the slow pages are and give you starting points on pages to optimize.
4. No WC3 validation. If your programming language is wrong, the whole site is wrong. WC3 (World Wide Web Consortium) validation lets you know your cyber-grammar is on the money—compatible with any browser, will load quickly and display properly. Validation is easy with tools like Validation Markup Service.
5. Failure to play to your target audience. The target-everybody shotgun approach rarely results in an effective web presence. Know who your customers are/will be and take time to figure out a few attributes of that audience, so you can design a website that appeals to them in look, tone, feel and content.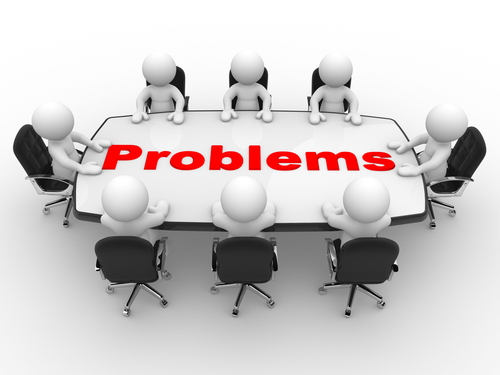 6. Mousy metadata. Metadata is data that describes other data. Think of it as your eye-catcher. If your site lacks title tags for every page—that would be clear, punchy headlines of under 60 characters—customer searches are unlikely to turn you up quickly.
7. Dearth of descriptions. In addition to metadata, you'll want to write crisp, engaging descriptions that contain at least on unique selling point and a call to action. Best case, they'll be about 154 characters long, and you'll come up with one for each page on your site.
8. Crummy content. Content is, as they say, king. Too little or too much can hurt your site. Stay away from bland, go for exact. Tell prospective customers who you are and what you do. Try to answer any questions they might have, and tell them why they should come to you instead of someone else.
9. Too little SEO. If your site doesn't include the keywords your customers will use to search, they likely won't find you on page one of their search results. Using a tool like Google's Key Word Planner can help you hit the SEO bull's-eye.
10. Too much SEO. Wise use of keywords can be productive, overuse not so much. That warning against putting all your eggs in one basket goes double for your web presence. Be sure to diversify with a strong and varied social media platform, as well as listings on sites like Yelp and Google Places.
Author Bio:
Adam McGee is the owner of lemonheaddesign.com, a leading provider of graphic and web design services in Utah County.
Message: I hope that you have enjoyed '10 Website Issues that Are Holding Your Site Back' article. However, if you want me to deliver more articles then please share my post. You can use Social Sharing Widget provided at the end of every post. After all, Sharing is Caring!.