After writing
Whatsapp dare
and
Whatsapp puzzles
, I am making the list of whatsapp group names in this post. You can use these whatsapp group names for friends, family, and cousions. I will be adding funny whatsapp group names, Cool whatsapp group names and so many other attractive whatsapp group names that can use while creating communities on the Whatsapp with your friends. Some of these whatsapp group names for lovers are best for couples and bf/gf.So now without wasting much time I would like to start my list for you!
Whatsapp Group Names List 2021 [Latest Collection]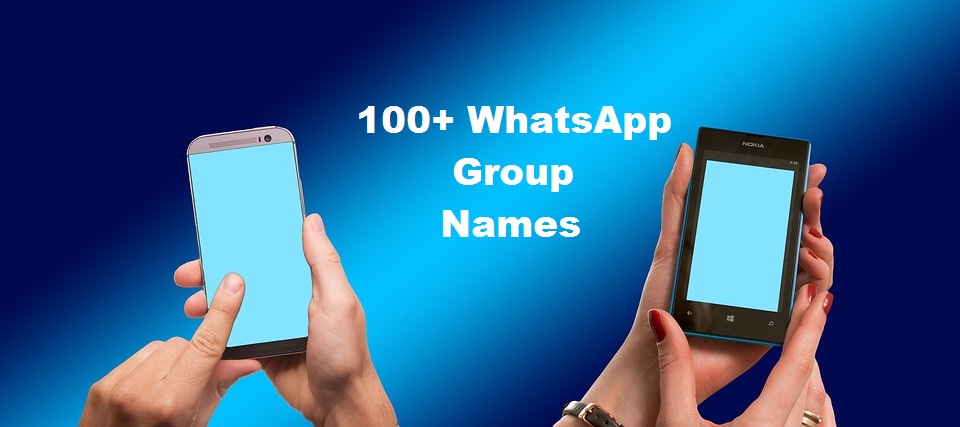 I have divided the list into various parts so that you can use these whatsapp group names easily according to your need. Sometimes, we create our Whatsapp groups only for family members, sometimes we create groups only for friends, and sometimes we create Whatsapp group for our partners (husband/wife, lovers).
So we always use some different and unique whatsapp group names for different communities on the Whatsapp. I hope you will enjoy and love this post.
Whatsapp Group Names for Friends
As we all know most of the Whatsapp groups are created with friends because we feel more comfortable with our friends. We don't have much restriction while chatting with friends. So choosing a best and unique Whatsapp group names becomes mandatory and here I am adding latest 30 whatsapp group names for friends. You can pick any of the group names listed in this section for friends.
Bang Bang Party
Life Buddies
Life Line
Live together Die Together
Love vs Life
Lover vs Friends
Friends my Love
I M Nothing Without You Guys
Guys We Are Life
Bachelors Group
10 Idiots (You can increase or decrease the number according to your number of friends)
Teenagers Life
We are Bunkers
We are Fighters
We are World changer
We are Bachelors
Bachelors Life is Love
Friends are Life
Friends are Love
Live happy with friends
Die for Friends
Do Anything for Friends
Friend for Friends
We are back benchers
We are wondering minds
We are so called engineers
We are chatter box
We are bachelors
Friends name' (404 Not Found)
We are atomic reactors
Funny Whatsapp Group Names
Do you want to make some with your group members? If yes, then changing the Whatsapp Group names suddenly into the funny name will make your community members laugh for sure. You can choose any of the funny Whatsapp group names listed in this section and change your Whatsapp community names.
ABCD Friends
We are Blasters
Love in Water
Bathroom Singers
We Take Bath Every Week
We don't tell a lie
We love to be loved
Would you kiss me?
Searching for a girl
Drinkers batch
Chat at your own risk
Baba ji ka thullu (Hindi Whatsapp Group name for Indians)
I Love exams but not the result
Why results come?
Make me Fool
I am your that kind of buddy
Please smile
Group name does not exist
Typing…
At your service
Cool Whatsapp Group Names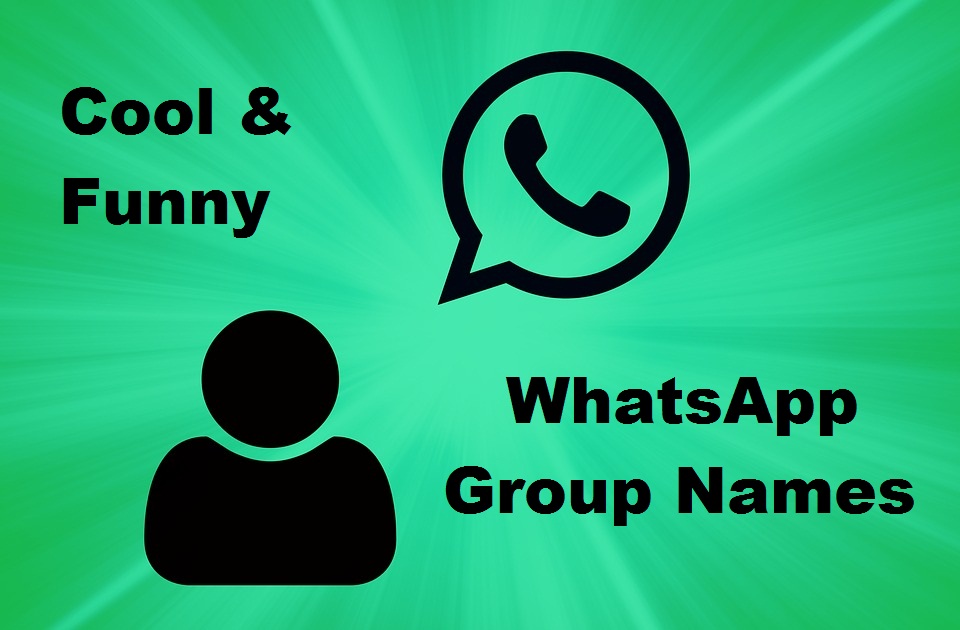 I have listed Top 30 Cool Whatsapp Group names in this section and you can use these names while creating communities with friends, family, mom, dad, partners etc.. Let's start now!
Innocent boys
We all are awesome
We're rocking stars
We're cool dude
Welcome to the world of cuteness
Cute world
Nature lover
We are not hackers
Free birds
I don't like the life you spend
I love you… should I?
Why you are so cute?
Why am I so smart?
You are too ugly
I can't forget you, you looks like my pet
Can we be lovers?
What do you do at 12 midnight
Midnight Chatters
Lollypop Lovers
I don't like bananas
Non stop chatters
Chat is going on
Unlimited chatting
Looking for Group members
If you are fool you can leave the group, are you?
We are cool, you are hot
Hi Hotty
Bad chatters stay away
You are so hot
You are as cool as Ice
Whatsapp Group Names for Family Members
In this section I am adding some latest Whatsapp group name for family members. You can use these group names while creating your communities with family members like Uncle, uncle, parents (father, mother), grandparents etc.. I am sure they will be impressed by your community names on Whatsapp.
My sweet family
My Home my temple
My Parents my worship
One life one chance
Top Rated family
We love our family
A Man without family is nothing
We are lucky we are in the Family
Keep sharing love
Grandparents are the sweetness of family
Whatsapp Group Names for Cousins
Stay safe with family
Hard Workers
We don't say we do
We are best buddies
Don't dare to slap me
If you slap me I will kick you
Tit for Tat buddies
We are 100
We love each other
Life is too short for our buddies love
So, I have done with 100 best Whatsapp Group names list. Now I would like to list some Whatsapp Group Names for Lovers, partners, boyfriend, girlfriend, husband and wife. The Whatsapp Group Names I am going to list in this section is suitable only for lovers and couples.
Read also,
300+ Funny/Best WhatsApp Status Ever
Chat with Strangers: 5 Best Websites to Talk with Random Strangers
33+ Funny Status for Facebook – You Won't Stop Your Laugh
Whatsapp Group Names for Lovers
My Love My Jaan
Love starts from you and ends at you
Love is a poison but you are not
Let's celebrate some love today
Kiss for a Kiss
Make the Night Romantic
Hug me tight if you love me right
You are my heart and I am your blood
I can't take my breathe without you
Your love is my Madness
So guys for now, I am ending this post here. But I will be waiting for your response on this Whatsapp Group Names for friends, family, cousins. You can share your response using our comment box given below this post. Also don't forget to share this post on your social media profiles so your friends can also enjoy this list and use these Whatsapp Group Names while creating communities on Whatsapp.
Message: I hope that you have enjoyed '100+ Whatsapp Group Names For Friends, Family [Cool, Funny Group Names]' article on Tips2secure. However, if you want me to deliver more items, then please share my post. You can use Social Sharing Widget provided at the end of every post. After all, Sharing is Caring!