If you're looking for the best Ad Network platform to monetize your website/blog traffic then you're at the right place. In this post, I am going to review Adhitz Ad Network, the network which pays fixed CPC to publishers.
Adhitz Review: INTRO
AdHitz is a subsidiary company of ClixSense, whose Corporation is headquartered in Hampstead, NC.
After reviewing Infolinks and PropellerAds media network, today I am going to review AdHitz.com. It would be good Adsense alternative for you if you have been rejected or disapprove by Google Adsense.
It would also best for the publishers who get very low CPC from Adsense or other Ad networks, as it pays fixed CPC rate to the publishers.
I ran Adhitz Ads on my blog Tips2secure.
I delivered 2,640 Ad impressions. But unfortunately, I did not get any click (my blog CTR was zero) and so my earnings were Zero.
But it does not matter a lot. It may work better on your blog. You may get higher CTR. Also, I just ran the Ads for a single day. It might also worked for me If I ran the ads for some more day.
Adhitz Stats Proof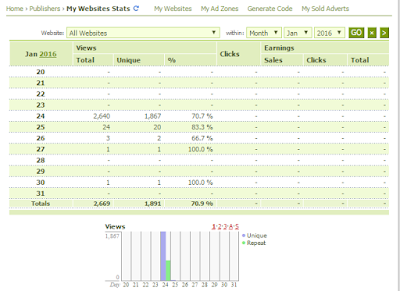 What I liked the most in Adhitz?
They pay a fixed CPC rate to their publishers. They also charge a fixed Cost Per Click rate from their Advertisers. CPC rate varies from country to country. You can also check the rates in this post.
The Second thing that I liked their process of instant approval.
(Also, sometimes, instant approval becomes the reason of decline in quality. Because of instant approval system anybody can get approved and run the ads on low quality sites too, which does not hold good for the publishers with great and quality websites)
What I did not like in Adhitz?
Low quality of Ads.
The Design of their website.
They accept PTC (Paid to Click) websites. Also, this ad network was funded by the owner of a PTC website Clixsense.com.
90% Ads are of money making websites.
Ads are not relevant to contents.
Adhitz Review: Ad Formats
You can bid for CPC according to your wish and you can earn 70% of that amount on every cpc.
If Advertisers buy space on your website then you will get paid slightly higher than their network ads, but it would depend on your CPC bid.
For whom it would perform better?
It may perform better for the publishers who do blogging or write articles on money making ways and concepts.
I am not working on money making niche, should I try or not?
Yes, of course, you should give a try. They also have some other category Ads but in lower quantity. You may get better results. So, you should try for it and the check the results. I would love if you post your experience and results here after trying this Ad network.
What type of Ads Adhitz have?
AdHitz currently offers the following types of advertising options:
Text Ads – text-based ads that consist of an ad headline and ad description (also known as ad copy or ad text).
Image Ads – most commonly known as Banner Ads. Sizes available are constantly updated to meet the needs of the ever-changing advertising marketplace.
A list of ad sizes and examples are shown here:
http://adhitz.com/ad_sizes.php
Major Adhitz sizes

Available Sizes
728×90 – Leaderboard
468×60 – Banner
234×60 – Half Banner
120×600 – Skyscraper
160×600 – Wide Skyscraper
125×125 – Button
180×150 – Small Rectangle
200×200 – Small Square

250×250 – Square
120×240 – Vertical Rectangle
300×250 – Medium Rectangle
336×280 – Large Rectangle
240×400 – Fat Skyscraper
Adhitz CPC rate for both Advertisers and Publishers
They charge Advertisers for CPC as given below
United States: $0.18
Canada: $0.15
Rest of the world: $0.06
To check the CPC rates in detail, do follow this screenshot.


Source: http://www.adhitz.com/en/CPC_Rates


Adhitz CPC Rate For Publishers
Publishers get 70% of the amount charged by Advcrtisers for CPC. The value of the click is determined by the country where the click originated.
What is minimum payment threshold and what are the payment processors?
The minimum earnings to be processed is $25.00 for Paypal. If your account balance has not reached the minimum payout balance, your balance will carry forward until the next pay cycle when the minimum payout balance is reached.
I am a newbie, I want to start with Adhitz network, so what would be the initial steps to work with thid Ad network?

If you are a publisher then;
1. Visit their website (www.adhitz.com).
2. Sign up as a publisher (Website owner).
3. Add your websites.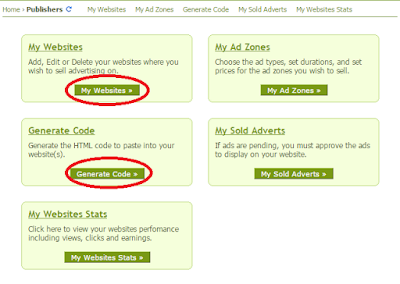 4. Set the CPC rate for your site.
(Without setting CPC, you won't be able to generate Ad code)
5. Navigate to 'Generate Ad code'.
6. They will give you a small Javascript code.
7. Add that code before </head> tag
8. Ads will start appearing on your site within 10-20 minutes.

If you are an advertiser then;
1. Visit Adhitz website.
2. Sign up as Advertiser.
3. Proceed with your Ad campaigns according to your budget to invest on Advertising. You can also select the sites manually and bid to display your Advertisements.
Conclusion
After reading the all major pros and cons of Adhitz Ad network, you can easily decide what you should do. I can't force anyone to go for this Ad network because results always vary according to the different niche and category of websites.
Nobody knows what will perform better for whom. That all depend on the type of the Advertisements, experiments and testing with different ad size and formats.
Message: I hope that you have enjoyed 'Adhitz Review 2020: Fixed CPC for Publishers and Advertisers' article. However, if you want me to deliver more items, then please share my post. You can use Social Sharing Widget provided at the end of every post. After all, Sharing is Caring!