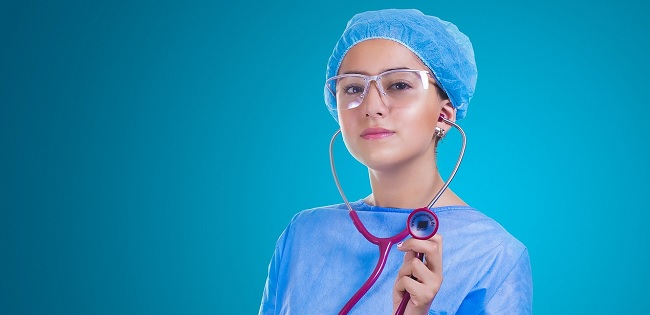 Health and nursing
The world population is exponentially growing thanks to the development of standards of medical treatment. Every day there are new discoveries, innovations of tools, and groundbreaking technologies that improve the quality of the healthcare. Unlike plenty of other organizations though, the healthcare industry requires a lot of manpower, from doctors, engineers, scientists to pharmacists, minor staff, etc. Here, nursing plays an important role in bridging the gap between doctor and patient and hence is a field that is in demand and will grow rapidly in the years to come.
Importance of licensed nursing
With the rising demand in the field of nursing, the position of a nurse requires a high level of skill and involves a lot of responsibility. Since the decisions and actions taken by nurses have a direct impact on the lives of patients and their well-being it is highly crucial that there is some sort of filter to select the suitable candidates. This is why many countries inclusive of the US and Canada have implemented a licensing system to approve nurses of their knowledge and skills. Without a license, you are not permitted to practice nursing in the US or Canada despite your educational background and qualifications.
https://www.prepaway.biz/test-prep-nclex-rn-practice-test.html
The National Council of State Boards of Nursing (NCSBN)
This is the legal body that administers exams for nursing licenses and is responsible for all 50 states. The two main exam types available are:
l NCLEX-RN
l NCLEX-PN
NCLEX-RN (National Council Licensure exam for registered nurses)
Since 1994 to this date over 5.7 million prospective nurses have taken this exam. This test is accepted nationwide by all bodies that provide medical services. Practicing nursing without this license is illegal and considered an offense and so it is a must for you to take NCLEX-RN exam and achieve a passing score upon graduation in order to start practicing nursing. Prior to applying for the exam, you need to make sure that you obtain the Authorization to Test (ATT) by following the guidelines mentioned on the official NCSBN website.
NCLEX-RN Exam overview
The NCLEX-RN is a computer adaptive test (CAT) and includes a varying amount of exam questions, mostly multiple-choice format, usually within the range of 75-256 questions. What you need to know is that only 15 questions will not be counted. Despite the number of questions, you have 6 hours to complete the test. There will be 2 breaks during the exam, the first one is after 2.5 hours, the second one after 4 hours from the time the exam started. The number of items you receive will depend on your answers to each previous question. That is why it is so important to maintain a reasonable pace when answering each question. The exam will test your knowledge on the following core areas:
1. Sales and Effective Care Environment
Providing and directing nursing care (17-23%)
Protection of clients from health and environmental hazards (9-15%)

2. Health Promotion and Maintenance (6-12%)

3. Support for emotional, mental, and social well-being (6-12%)
4. Psychological Integrity
Comfort and assistance for daily activities (6-12%)
Administration of medication and parental therapies (12-18%)
Assessing risk based on existing conditions and treatments (9-15%)
Managing and caring clients with chronic, life-threatening, or acute physical health conditions (11-17%)
There are several criteria that are taken into consideration when determining the passing score for the exam. The key factors that will affect your passing score will depend on the following:
l 95% confidence level. During the process of answering the exam, the CAT system will judge your competence and come to a conclusion whether you are above the passing standard.
l Maximum-length exam. If the candidate has reached the maximum number of questions limit then the confidence level is disregarded and you will be assessed based on your final performance.
l Run-out-of-time scenario. If the candidate runs out of time, then alternative criteria are considering to decide whether you pass the exam or not.
You may like to read,
How to prepare for the NCLEX-RN?
Below is a list of tips that you can utilize to pass the NCLEX-RN in one go and be legally approved to practice medicine.
Familiarize yourself with the content of the official RN test plan. This document contains all the information about exam topics, passing standards, question types, etc. For that visit NCSBN official website.
Make sure you've covered all the essentials that you are assessed on. There are plenty of video tutorials, blogs, and courses that you can utilize to study the exam syllabus.
l Since you will not be able to predetermine the time you will have to face the exam it is wise to be prepared for the worst-case scenario of 6 hours. 6 hours can become heavily taxing on any test taker hence you should grab any opportunity you get to strategize and practice under exam conditions.
Exam dumps can help boost your performance at the NCLEX-RN exam. PrepAwayonline platform offers exam dumps as files that can be simulated. With the Vumingo simulator, you are able to practice a large number of exam questions under the CAT (Computer adaptive testing) environment. This enables you to be more comfortable with the exam interface, better understand the type of questions and structure, realize your weaknesses, and thereby reduce exam pressure.
https://www.ncsbn.org/nclex.htm
Conclusion
The first thing you want to do after graduating from a nursing program is to get licensed. Only then will you be able to practice nursing in the US. Passing the NCLEX-RN on your first go will save you money and time as you will be completely prepared for the test due to the prep material offered by the official vendor's website and PrepAway. Thus, you'll be ready to face the exam questions with a high level of confidence. Pass the test successfully to embrace a rewarding career in the field of nursing.
Message:
I hope that you have enjoyed 'Become a Licensed Nurse by Acing the NCLEX-RN Exam' article on
Tips2secure
. However, if you want me to deliver more items, then please share my post. You can use Social Sharing Widget provided at the end of every post. After all, Sharing is Caring!