Many people claim
Email marketing
to be a game changer for a blog whereas other says it's wastage of time. Well, when it comes to discussions who have two groups arise some are conservatives whereas others are liberals. So, somehow it's good as we get to know about a particular subject whether its good or bad, really.
So, I am here with a conclusion after meeting the people who use the Internet for work and manage their business via emails. But before coming to conclusions let me tell you, Why email marketing is highly economical and one of the most effective way to get some serious ROI from our business.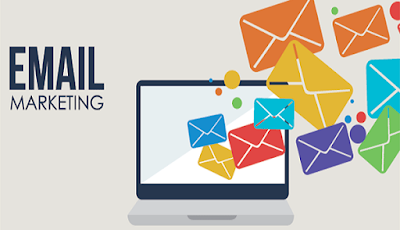 (*I myself use OptinMonster to gather email list of clients. If you want to know how I get conversions out of them then, READ HERE :
How I Increased Email Subscribers Using OptinMonster? )
Ahh!! Wanna know HOW? Come let me show you how email marketing can be beneficial,

1. Extremely Personal Approach
With the help of Email marketing, you can reach your clients personally and give them some mouth watering deals personally. With the help of email marketing, you can approach a large number of people in no-time and get better results.

2. No higher cost
This technique is very pocket-friendly. With the help of this technique, you can reduce the costing design, minimize the cost of testing and moreover you need not spend much money in printing newsletters. Just because email marketing is a paperless job you can find many lovers who support it.

3. Get a Track Record
If you are planning to use email marketing than I must say you can track this via analytics, check the clicks, find the bounce, find the un-subscribers, etc.
4. User Interaction
Email marketing has a very positive effect that you can interact with the users directly. You can start campaigns using music, games, videos, graphics, etc. to draw the attention of specific client drawn in.

5. Opt in or Unsubscribe Options
You know email consist of opt in or opt out options that help in shortlisting your prospects. If someone want to deal with you, they will easily give their email id. Also, they can unsubscribe you if they want.
You may also like to read,
How I Targeted USA Blog Traffic and Made $738 in 30 Days
Using Search Engine Optimization To Expand Brand Recognition [SEO Infographics]
10 Authoritative Search Engine Marketing Blogs that You Should Follow

6. Fast Response
You know guys, Email Marketing is very responsive. You can get a response between 1 and 4 days, or sometimes even instantly. With the help of email marketing, you can reach the substantial amount of email subscribers in a short span of time.

7. Targeted Marketing
If you feel like targeting a specific group of audience, suppose you want to target US audience you can do that with the help of email marketing.

8. Global Reach
Guys, it really doesn't matter where you are living currently and where you are running a business. It's just when you want to reach clients, you can reach via targeted emails. Email marketing does not have any limitations. Rather it's is very affordable and FOLKS! You can easily target your clients after an interval with good deals.

9. Easy to Use
Hey guys, you know the best thing about email marketing is that it's very convenient and easy to use. With the help of this method, you can distribute information to a large number of potential clients but at a very less cost.

10. Measurable Results
There are several tools available in the market that tell about click through rate, gives an idea about conversation rate, and also tells how someone arrived at your site. It is also called as one of the most effective online tactics.
So, If you ask me what you say, is it best! Then my reply will be YES OFCOURSE! email marketing is a great way to get success in digital marketing.
This is a Guest post by Preet Sandhu, founder of BeforBuyReviews.Com.

Message: I hope that you have enjoyed 'The Benefits of Email Marketing: Increase Your Sales & Conversion rate Up to 200%' article. However, if you want me to deliver more items, then please share my post. You can use Social Sharing Widget provided at the end of every post. After all, Sharing is Caring!