Are you looking for the
best music downloader app
for Android Phone?
If yes, then I am here to help you with the apps. I know the pain of transferring my favorite songs from PC to my Android phone. I am sure if you are also struggling to find good app then you have also faced this problem. In the world full of Android apps, we just need to find one good app to solve our problem.
List of Top 10 Music Downloader Apps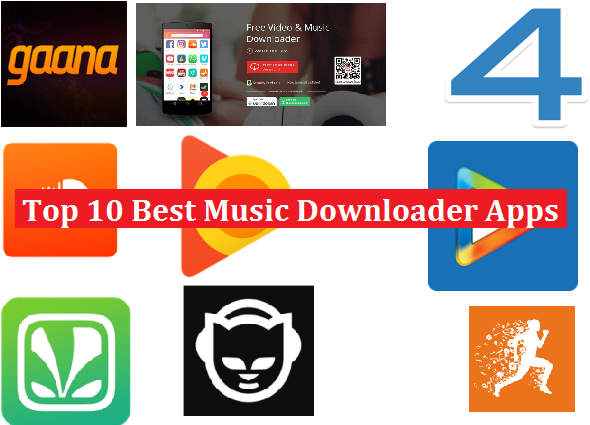 There are many apps which claim to be the best app in Music downloading but mostly many apps failed when it comes to its real usage. So don't go for any app. Read this complete post. Today I am going to share 10 Best Music Downloader Apps for Android. Select your best app from the list. You can also check and read the best features of each app in this post that will help you decide best music downloader app for you.
Gaana
InsTube
SoundCloud
Google Play Music
4Shared
Hungama Music
Spotify Music
Saavn
Napster
RockMyRun
1. Gaana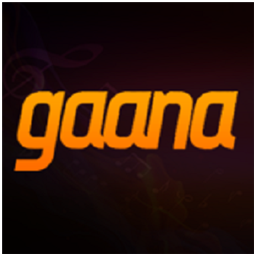 Gaana is one of the most used Music Downloader apps for Android phone. Gaana is having the collection of 10 million songs. You can create your playlist where you can add or remove songs you liked the most. The best thing about the app is that it offers songs in multiple languages. Most of the songs from English and Hindi languages are there in the app. You can also find songs from regional languages. Everything is Free in Gaana.
Best Features of Gaana:
1. Huge library of songs that contain the mixture of Hindi and English songs.
2. Online radio stations.
3. Songs are divided into the category. You can find any song easily.
2. InsTube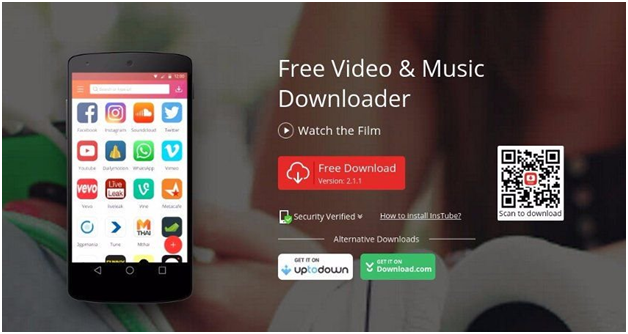 When we talk about the best
music downloader
app, we cannot forget InsTube app. InsTube is very famous Music downloader app for Android phone.
InsTube is a Free Music Downloader app that supports more than 25 popular websites.
With the help of InsTube, You can download music from sites like YouTube,
Twitter
,
Facebook
, DailyMotion etc. There are many other features included in this app that make this app complete for any Android user.
Best Features of InsTube:
1. 25+ Supported sites
2. Completely Free to use.
3. HD Videos and videos locks are there inside the app.
4. Conversion of YouTube videos to MP3 music is also allowed in the app.
3. SoundCloud

SoundCloud is like YouTube for audios. SoundCloud is having a huge collection of songs, podcasts and audio books. There are categories for trending, popular and emerging artists. I am sure you can find your favorite song from SoundCloud easily. Apart from Music downloader app, SoundCloud allows you to upload your songs as well.
Best features of SoundCloud:
1. SoundCloud is not just music downloading the app but it is like social media platform for music.
2. You can like, comment and share songs.
3. It allows you to create your playlist as well.
4. Google Play Music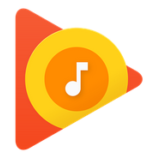 The excellent android app for music lover from Google is Google Play Music. It is a free app where you can access music of many singers. It allows you to upload 50,000 songs of your choice. Apart from songs, you can even find podcasts there. If you are looking for a single and standard app for music then Google Play Music should be your best choice.
Best features of Google Play Music:
1. Categorizations provided so that you can find your favorite music easily.
2. Google gives you suggestions so that you can get the best music as per your past history.
3. You can upload 50,000 songs.

4Shared is yet another popular music downloader app for many people. I have seen many people who are using this app. The interface is not that good but the collection of songs attracts most of the people. You will find 5,000,000+ tracks in 4Shared Music downloader app. It provides 15 GB storage to you. When you download any song that storage will be used.
1. Huge list of music
2. Free downloading of music is allowed.
3. sharing of music with friends is also provided.
6. Hungama Music

Hungama music is one of the popular apps that many people are using on their Android. There are many languages available in Hungama App that includes English, Hindi, Tamil, and Telugu etc. Hungama App lets you stream music and videos for Free. You can even download for offline usage.
Best Features of Hungama Music:
1. Hungama app has 3.5 Million songs collections.
2. You can find Bollywood as well as Hollywood songs on the app.
3. Support for multiple languages is plus point.
7. Spotify Music
Spotify is very famous Music Downloader app in countries like the US. You can find this app in Australia and some part of Asia as well. The best thing about Spotify Music is that you can easily find the best collection of songs from different artist across the world. Creation of playlist is also allowed in the app.
Best features of Spotify Music:
1. Offline mode is there where you can play music without the need of internet.
2. No Ads.
3. It is available for every device like the laptop, pc and Android phone.
8. Saavn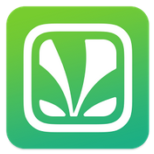 Saavn is one more popular app when we talk about Music Downloader apps for Android phone. You can listen to unlimited music tracks and songs for free using Saavn app. There are options that allow you to create your own playlist that you can listen later.
Best features of Saavn:
1. Collections of Songs are updated regularly.
2. Many languages such as English, Hindi, Gujarati, Telugu, Bengali and some other regional languages are allowed in this app.
You may also like,
7 Must Apps for Mums and to-be-Mums
9. Napster

Napster is relatively new but quite good Android app for music lovers. It is having more than 30 million music tracks. You can easily use this app to stream online music for you. Features like Music match that allows you to find music that matches your taste.
Best Features of Napster:
1. It is available in 34 countries.
2. No Ads.
3. Huge collection of songs.
10. RockMyRun

If you are trying to find the app that you can use while doing the workout. RockMyRun app is specially designed for joggers, runners and Gym lovers. You can download your favorite songs using this app and listen it while doing the workout. The app is using my beat technology that can change the energy level of music according to your body.
Best Features of RockMyRun:
1. Best app for people who want to listen music while doing workouts.
2. Increase motivation while workout.
3. Good collection of songs that help you in workouts.
Final Words
I am sure after reading this post, you should be able to find out the best music downloader app for yourself.
There are many such apps available in the market. So don't confuse between multiple apps. Just choose the best app from the above list.
Feel free to share your best app with me via comments. Do share the post with your friends too.
Message:
I hope that you have enjoyed '10 Best Music Downloader Apps for Android ' article on
Tips2secure
. However, if you want me to deliver more items, then please share my post. You can use Social Sharing Widget provided at the end of every post. After all, Sharing is Caring!