The world of technology has a lot to still offer, and we are just getting started. Everything is being taken online, and the geographical bounds are no longer a problem. With everything having a better profitability when taken online, it is a great thing to understand what the world of internet has in store for us. The main effect of an
online business
comes into play when we talk about the maintenance costs. There are negligible costs for maintenance, and this increases the profit margins for the businessmen.
Same is the case for e-commerce websites, where the real maintenance is just the website, which requires the regular updates and a proper interface up to date according to the latest standards. Customer satisfaction is the key, and without any maintenance costs that high, we can easily do so. Competitive prices can be put forward, and all can be done to attract a larger amount of customers to your website.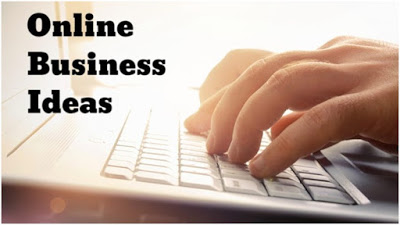 All's well with the e-publishing industry
It has mostly been one of my fantasy to write a book or a novel, but it could most certainly not be true. It is a very difficult task to publish your own book and it takes a lot of efforts as well as a willing publisher who can market your book. There is a new innovation in the field of e-publishing since Amazon gives you the opportunity to publish your own book and a wide array of opportunities with the help of Kindle. People can now publish their own books as an independent author and therefore make a name for themselves and fulfill their fantasy as well as earning money for the same.
Many people do not believe in writing books to earn a living for themselves and that is a wrong thinking in today's world. You can make a fortune by acting as your own publisher. Even some industries in the e-publishing department higher independent writers to become ghost writers for their books and this can be a great opportunity for you! If a person is able to understand the basic requirement and work hard enough he can easily earn a lot of money and make huge profits.
Know your way around a topic? Sell your expertise!
It is a sum of all that we see every day on the Internet in the form of coaching institutes and business marketing seminars and webinars. It can rightly be said that if you are good at something you should know how to make money off of it. And that is what you can do by making your own website and conducting YouTube sessions on training anything that you are good at, for example, affiliate marketing or maths topics. Many people find the area of their expertise and then post videos for seminars about it and earn a lot of money through them. Many people also opt for blogging or conducting podcasts for the same and if your business takes up space which it will if you have the real talent and expertise in the field, you can easily make a fortune.
In some layman terms, we also call it selling your expertise, and it helps people understand what you do, and in turn, you make a profit off of it.
You may like to read,
SAAS – Software As A Service
SAS is a term used to shorten up the process called software-as-a-service, which is a great way to make money for yourself by providing obviously, software as a service. It can seem a bit complicated at first and may seem unfair and illegal as well since there are a majority of free applications available on the internet which you don't have to give a fee for accessing these applications but there is also need to observe that the fees are quite negligible. Many applications such as Dropbox and Google Drive are accessible through the help of software as a service and the subscription fee is what the real source of income is. Once you stop paying the subscription fee which you give to access the applications naturally you can no longer use them.
So these are some of the best online business ideas which you can undertake this year and earn high profits by sitting at your home. All of these require a bit of hard work and perseverance. So hold tight!
Message:
I hope that you have enjoyed 'Best Online Business To Start and the Most Successful in 2018' article on
Tips2secure
. However, if you want me to deliver more items, then please share my post. You can use Social Sharing Widget provided at the end of every post. After all, Sharing is Caring!