Proofreading
is a process of careful reading of a document, to detect errors in spelling, punctuation, or grammar. It helps to improve the quality of writing. There is so many
Proofread software
for this and I will share 9
best proofread software
from them.
If you are a student, blogger, teacher, freelance writer or whatever you are who writes, I am sure you are aware of how important quality content is to attract your readers and deliver them Error-free writing.
It is very important for every writer to scan the articles after finishing the writing.
As I am a blogger and I write 3-4 articles every week. I give my first priority to deliver an Error-free article. For this, I do not read the articles, again and again, even I also do not take any help from my colleagues or superiors but I use software to Proofread my written articles.

Well, today I am going to share 9 Best Free Proofread software
If you use Proofread software then you need not need to kill yourself with hours of proofreading, grammar, editing, and more.

Why use Proofreading tools?
These tools save lots of valuable time. Proofreading tools do the work of scanning in minutes while self re-reading takes a lot of time. These tools also detect our spell mistakes, Grammatical mistakes, punctuation and vocabulary mistakes, and provide a solution to Errors.

Some key points of using Proofreading software:
1. To improve your quality of writing.
2. To deliver Error-free writing and documents.
3. If you care about the readers of your writing.
4. To prepare error-free notes.
5. To complete your work and assignment without grammatical mistakes.
6. To make sure your writing is perfect.
7. To increase your confidence.
8. To get your errors quickly and edit them.
9. To save your time while proofreading manually.
10. To avoid manual Re-reading, as these tools help in proofread your articles automatically.
If you are serious about your writing or you are working as a professional writer then you must use any of the below listed best Proofread software.

9 Best Proofread Software for Free
These are the 9 best Softwares which will help you get your article error-free. You can use all these tools are absolutely free of the cost and get a proper article without any mistakes.

1. Grammarly (My Favorite and Highly recommended)
Grammarly is the greatest proofreading software for writers, students, journalists, and everyone. I have been using this software to proofread my writing for the last 2 years.
It also provides a free extension for your Internet browser, and that detects automatically your Grammatical mistakes whether you are writing an email or posting a status on Facebook.
In simple, you can use it wherever you go online. You can try Grammarly premium free version or you can upgrade to the premium account with this amazing Grammarly discount.
I have written a review on it and you can read it also.

Review of Grammarly (Latest)
Is not it amazing?
I love this software because of many reasons like it detects your mistakes automatically and gives you the correct solutions. You can also paste your content after writing, and this will check for any spelling or grammatical mistakes.
If you are looking for a single recommendation for the proof-reading software, look no further than Grammarly.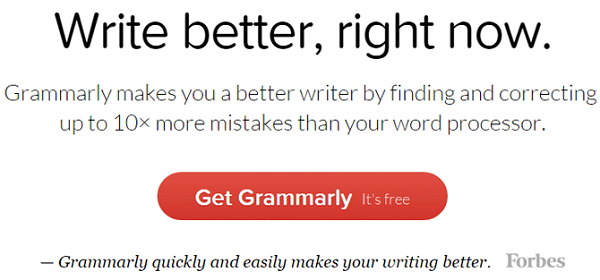 The main part that I like most is that it tries to read your content as a human, and it's not an easy job and I can bet no any other software can do this job in the same way.

How it works (Video)?
Do you want to have an experience of Grammarly before using it?
Do not worry, recently I have captured a video while proofreading my content using my favorite proofreading software tool Grammarly.
Here is the video, you can watch and get my words.

How to use Grammarly?
Follow the steps to use this Proofread software:
1. Click here to Sign Up.
2. It will open a page like shown below.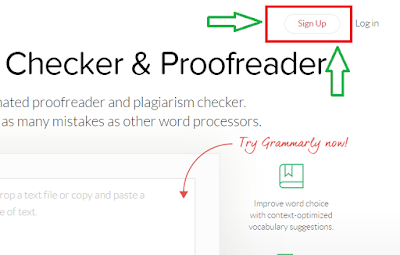 3. Add your details there (Name, email, password etc.)
4. You may be asked for the email verification and then after you will be done.
5. Now you can Install their extension to your Internet browsers and use their other services.
Still thinking to use Grammarly?
Stop thinking!
Go for Grammarly (It's Free)

Rating: 10/10

2. Ginger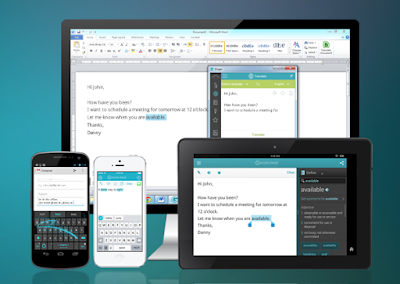 The second tool that comes to my list is Ginger. Ginger Proofreader uses groundbreaking technology to correct texts with unmatched accuracy.
If you are a blogger or writer and write a lot of articles each day and it is hectic for you to visit the website again and again to check the articles you can use the add-on tool for the various web browsers provided by Ginger.
It covers a vast range of errors, like, simple typos, through severe misspellings and to sophisticated grammar mistakes and wrong usage of words or sentences.
Ginger is also free to use.
Use Ginger Online Now!

Rating: 7/10

3. Polishmywriting (After the Deadline Proofreader Tool)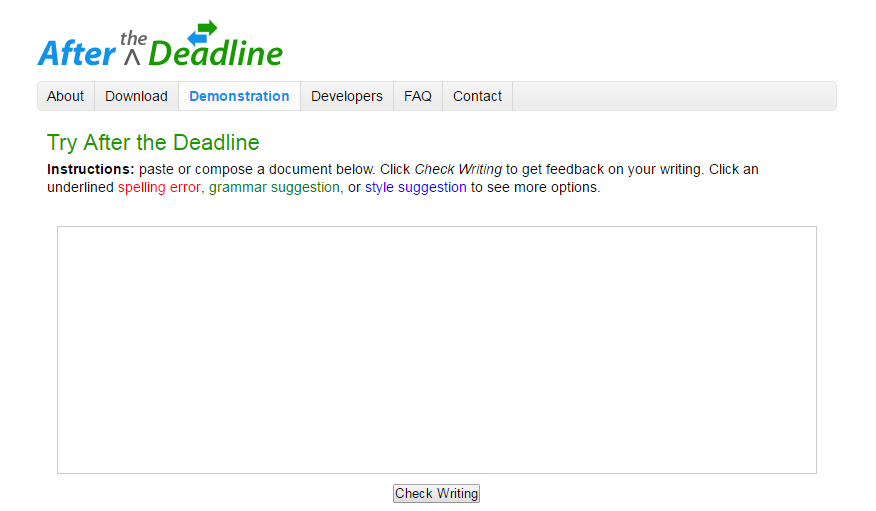 The third tool that comes to my list is Polishmywriting. It checks spelling, misused words, style, and grammar, highlighting errors and offering suggestions via pop-up windows.
It points out the error in three different colors. A red one for the spelling error, the blue one for style suggestions and Green for grammatical errors.
It is a tool that is based on open source technologies. Means, they use artificial intelligence and natural language processing technology to find your writing errors and offer smart suggestions. It does the following three things:
1. Contextual spell writing
2. Intelligent Grammar checking
3. Advanced style checking
The service is free and does not require registration.
Yes, you can use this service without registration.
Honestly, I used this once a few months ago but I was not satisfied with it.
But it might be good for you so it would be better to try once.
Click here to Try it!

Rating: 6/10

4. SpellChecker.net

The fourth tool that comes to my list is SpellChecker.Net. It also does the same work of inspecting your writing for spelling and grammatical issues.
The look of the site is basic and it has one textbox and one button. The text box is small, there is no character limit or word limit. That means, you can paste an entire paper in the box and it will present results in a few seconds.
Also, this Proofreader software does not show all the mistakes at the same time but it has three different tabs. It shows grammatical mistakes, spelling mistakes, and punctuation mistakes differently.
It also gives you the option to check your writing in many different languages.
Link to Try

Rating: 6/10

5. Slick Write
The Fifth tool that comes to my list is Slick Write
Slick write is a little bit different from other Proofreader tools. It would be best for you if you want to check and analyze your writing in detail. It also gives you an analysis of your writing which includes phrases, uncommon words, filler words, adverbs, prepositions, and others.
I tried this one also. I think it is also fine to use.
Link to Try Slick Write

Rating: 5/10

6. Paper Rater
The Sixth tool that comes to my list is Paper Rater.
It also might be a good proofreader tool to scan and check your writing. It works like Slick Write.
It also checks article title and gives ratings to your overall work like vocabulary, word choice, style, etc.
Try here!

Rating: 5/10

7. Pro Writing Aid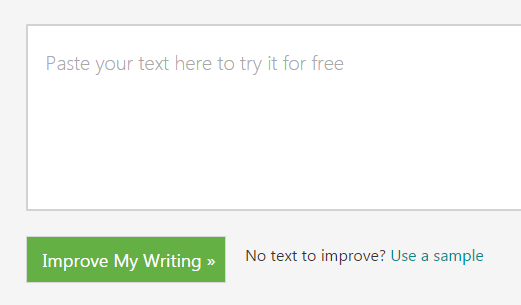 The Seventh tool that comes to my list is pro writing aid.
It does:
1. Regular grammar and spelling checks.
2. Improve dull paragraph.
3. Removal of cliches words and sentences.
4. Improvement in the readability of your text.
Link to Try it!

Rating: 5/10



8. Garretson:
Garretson.info is considered as reliable and genuine proofreading software. If you want to make your writing experience more worthy and professional then it is the best option for you.
Garretson tool simply identifies the punctuation and grammar mistakes. If you have a fine internet connection then you can easily do proofreading facing any hassle.
You can use its free version which works great with your content or any writing data. It helps to improve your writing skills and you can learn many things parallel with your writing.
Rating 7/10
Features of Garretson.info:
It is one of the fast proofreaders and checks your content within a few seconds without any interference.
You can simply correct your common mistakes which are very difficult to find out and even a professional can do mistakes while writing manually.
You can easily download this from the internet and you need not have any other software for running this tool.
You can check 10,000 words instantly totally free which is not a bad deal if you are working individually.
Cons:
If you have bulk work or a team of working members then 10,000-word limits is quite not a good point for you.
Work only in online mode.
9. Punctuationchecker.org:
Punctuationchecker.org is great software which does justice with your hard work. it is very effective and beneficial for proofreading and you can improve and maintain your writing within minutes.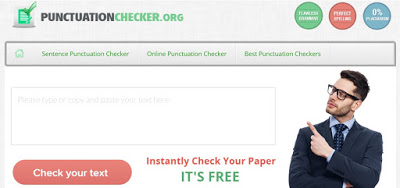 Thousands of people are satisfied with the service of Punctuation checker tool. As the name describes itself that you can check the punctuations and common grammar mistakes easily and smoothly.
Rating 7/10
Features of Punctuationchecker.org:
It enhances your working experience and its default debugging makes your writing more professional and attractive.
It is suitable for writers, bloggers, teachers, and the people who never want a single mistake in their writing. With that, if you want to become an expert in English use this tool and soon you will realize the positive effect in your skills.
You will have 100% genuine and original content with the smart technique of finding copied content as well as it corrects punctuation errors and other basic mistakes quickly.
Users can get the instant result without any delay with a good internet connection after downloading the free version of this tool.
Cons:
Some user complained about the performance of this tool that it directs to other links which create an unwanted hassle for them.
Only works in online mode no offline option is available.

Final Words:
Here in this post, I have listed 9 Proofreader tools that can help you in improving your writing skills. But after reading and going through each review I can say that Grammarly is the best one and you should never miss Grammarly.
No doubt, writing error-free articles is a tough job but if we choose the right tool then it can be made simple.
If you have any question, query or doubt for the above-listed tools then let me know using the below-given comment box. I will reply to your queries as soon as possible.

Message: I hope that you have enjoyed '9 Best Proofreading Software: Unbiased Review and Tips' article. However, if you want me to deliver more items, then please share my post. You can use Social Sharing Widget provided at the end of every post. After all, Sharing is Caring!