This blog post is going to explain all about BuilderAll Affiliate program and Builderall Business. If you're planning to be the part of Builderall affiliate system then you must read this Builderall affiliate program review completely. Let's start…
Do you have an idea of starting an online startup but unable to achieve that due to lack of funds?
Wished to be an Online Marketer?
Wanted to be a Web-Entrepreneur with a massive level of audience for your products, with a stable business flow?
I am not sure how many of such ideas get buried inside the hopes and desires to get big one day. But I am sure that this time I will present you something that will surely help you build your online business dream into reality.
Yes!
I am going to introduce you to a program called "BuilderAll Affiliate Program" which is an online business building all-in-one toolbox. It helps you to create Landing pages, squeeze pages and email marketing campaigns for your products as well.
Builderall is packed with many more features apart from these. Just calm down, stay excited and read the next lines.
Alert: Builderall offers a life-changing affiliate program only customized for you. Hurry up! Available for a limited time only. (LINK TO CHECK)
Now, I will give you a little summary of my Builderall Affiliate review.
What is Builderall? A short intro to BuilderAll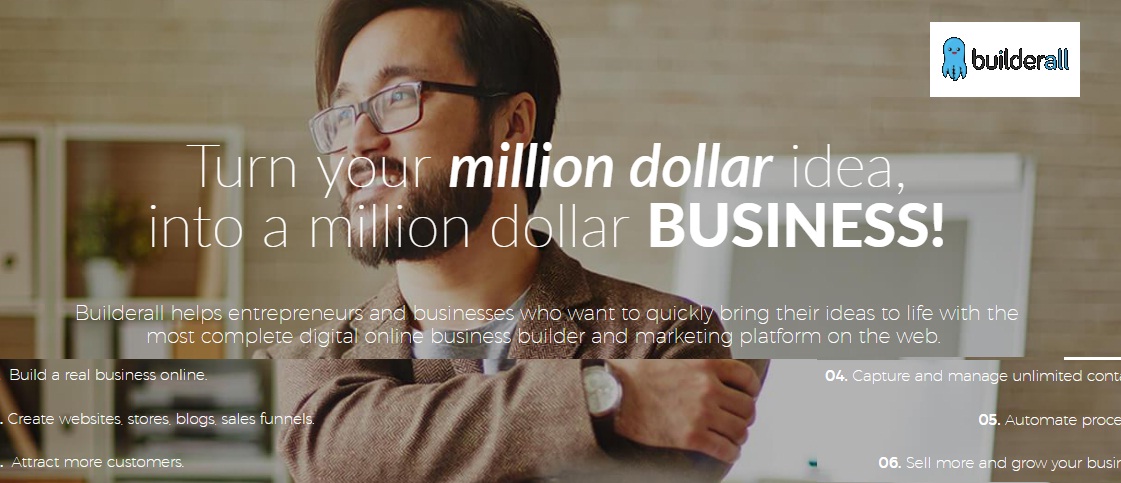 It is the No. 1 Internet Marketing platform that even a novice can get used to quickly. It helps you start-up your digital business, scale-up your sales and boost-up your online business growth.
BuilderAll is not just a Marketing Platform but works as a source-of-profit for you.
With Builderall's Affiliate Program, you can earn plenty of easy-commissions. Yeah, you heard it right, loads of commissions!
BuilderAll offers two types of affiliate commission systems.
First is 100% Commissions on your direct sales. After the first month, you will still be getting 30% recurring commissions from your direct sales.
Second is the 2nd-tier commission. When your direct referred person makes any sale, you also will get 30% from that sale.
If you have any query then email us kumarsluck0001@gmail.com
Builderall Affiliate Program Eligibility?
If you want to be an affiliate partner of BuilderAll, then all you need to do is to purchase their $49.90/month web development package. In this plan you will get:

Website & App builders
Professional Email Marketing software
Training & Webinars
Create Unlimited subdomains & Pages
Connect up to 15 domains
Unlimited bandwidth
SSTP Included
Premium Local and CDN Hosting
Awesome support
… and many more.
NOTE: Though BuilderAll offers two more different plans but to become an affiliate partner, you must have to go for the $49.90/month package.
Do you know? If you buy all these software & programs separately from other providers then it will cost you around $300-500 per month. But here with Builderall, you're getting all these tools for $49.90 only at a single place.
If you want to start and looking for Builderall 7 Days Trial For Free then email us kumarsluck0001@gmail.com
Builderall Affiliate program review in brief

As I have shared in the beginning, it offers a 2-tier commission system for the affiliates; I will now explain them in summary (with example).
1. Direct Sales Commission
When someone clicks on your link and completes the purchase successfully, you will get 100% commission and 30% recurring as well.
2. Dream Car with Builderall Affiliate
When your sales get a line above 100 Nos. BuilderAll will pay you $500 on a monthly basis for you to get a car of your Dream!
3. Recurring Commissions
As you know it gives 30% recurring payment every month as referred users to continue using the platform, it pays you the same 30% recurring commissions when someone clicks the referral link of your referred persons as well.
See, is it so cool that you can earn some good dollars while you are sleeping?
The bonus is you can even earn the 30% compensation without putting any efforts beyond that 100% commission. There is an added 30% commission when your referred affiliates make a sale.
For this reason, Builderall affiliate is my favorite affiliate program.



Why is Builderall affiliate program my favorite?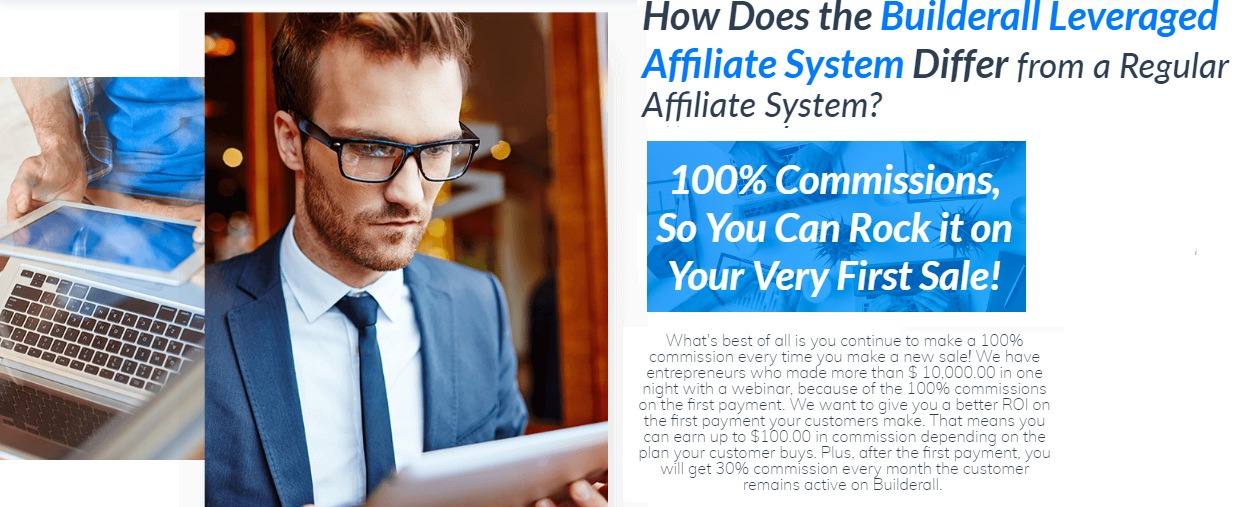 Let me explain this to you with a simple example.
Suppose, in a month you sold around 20 licenses. Among them, 10 were Builderall Business & affiliate plans. Then each of those 10 Builderall Business License owners now made two monthly sales (totaling to 20), and ten out those total sales again choose Builder Business pack.
Let's calculate;
Your Direct Commissions:
10 sales x 29.90$ (Builderall System) = USD299 (First tier commission) + USD 89 recurring commission.
10 sales x 49.90$ (Builderall Business) = USD499 (First tier commission) + USD 149.7 recurring commission.
Tiered Sales from your BUilderall Business associates:
5 associates make 5 sales each (Builderall System) = 25x $9.00 USD = USD 225 Recurring commissions
another 5 associates make 5 sales each (Builderall Business) = 25x $14.00 USD = USD 350 recurring commissions
Above example is based on very few sales and you start getting a huge passive income from Buiderall, even you stop promoting Builderall.
GOOD NEWS: Once you buy the product with affiliate eligibility, you get commissions on their basic plans as well. Like, if somebody buys their basic package of $9.90 then you still get 100% + 30% recurring commissions.
NOTE: To be active & eligible for all Builderall commissions, you need to renew your package of $49.90 every month.
Want to start with TIPS2SECURE? Just drop an email kumarsluck0001@gmail.com
How easy is Builderall Affiliate Program for you?
Yeah, if you can efficiently find your right area of the audience to promote and educate on the benefits of choosing the BuilderAll affiliate program, then it would be effective for your payments since BuilderAll is all packed with essential business tools. It is cost effective and affordable as well when compared to the benefits offered.
Builderall Payment Methods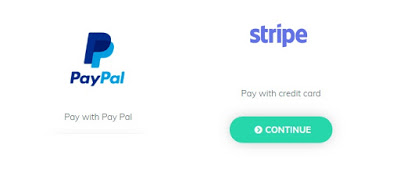 You need to have Credit Card or eligibility to buy the $49.90 package with Paypal. You also get your earnings in your PayPal.
Builderall Minimum Withdrawal
There is not any limit or threshold to withdraw your money. You can get your money in your bank account at any amount.
Builderall Product Features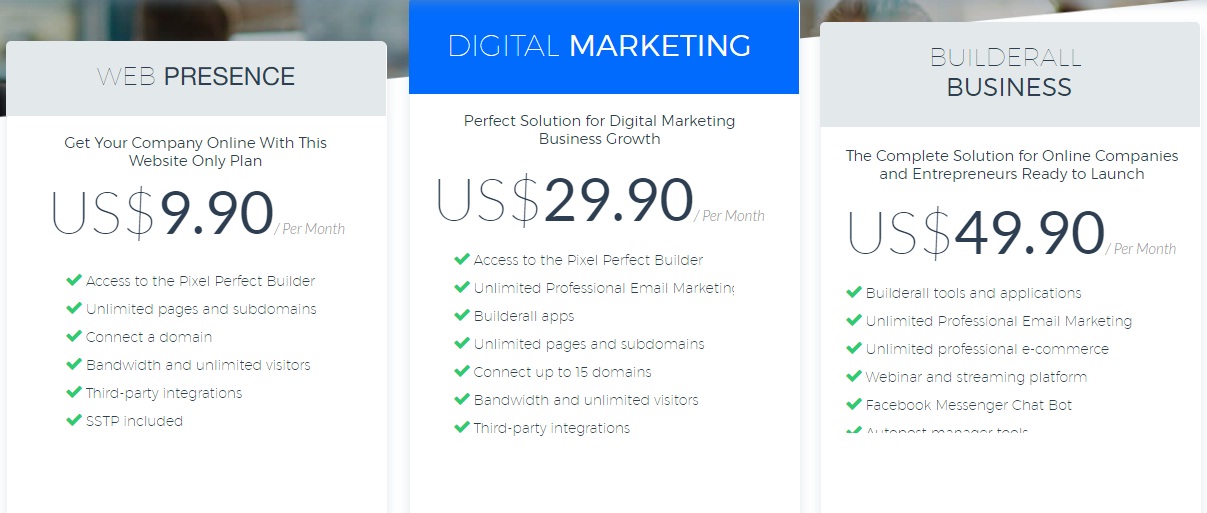 BuilderAll is an online business building platform that helps you to create landing pages for your products, connect with your audience through its features, engage your customers to boost your sales and increase Click-through-rate of email campaigns.
If you ever wished to kick-start your online business or wished for an organized web-based remote team of your own, then BuilderAll is all for you.
After All, you can call it your one-n-all digital business companion.
This is an incredible opportunity for you.
If you are into digital marketing or online affiliate partnerships, then you must know the importance of the leads and their conversion ratios.
BuilderAll takes care of all basic business essentials. If you want BuilderAll to turn your long-lived business ideas into reality and make you earn commissions on each affiliate sale you make, there is nothing more exciting than this.
Here are the features that come along with BuilderAll package:
It works as a Content Management System for you. It means, with their platform as they offer free hosting, you can build-up an entirely new website using the built-in Drag & Drop HTML5 site Builder.
Builderall has a powerful e-marketing tool which is way better than MailChimp or convertkit. It means, no more you need to take care of your subscribers' and customers' email data. It stores then them smoothly and helps you when you need them.
Customer engagement: Let it be a visitor coming to your social media page for the first time or a regular follower seeking for your assistance, a chatbot system eases both of your worries. Builderall has an inbuilt chatbot system for social media accounts which makes your business more productive.
Another excellent feature is–you can edit multimedia files like videos.
Squeeze pages, funnel systems and conversion-oriented landing pages are add-ons you get with BuilderAll software.
You may like to read,
StudyBay Affiliate Review: Earn Commissions Up to 60% Per Sale
Top 5 Best referral program for bloggers
How to Make $200/Week From TeslaThemes Affiliate Program?
Get 1000 Visitors a Day (Traffic) from Twitter to Your Website: 8 Steps Guide
Builderall Bonus
Presenting you an exclusive bonus: "Builder affiliate program with TIPS2SECURE."
If you subscribe to BuilderAll Business using this link, then you are going to get these special bonuses along with the plan features:
1. Free Affiliate Marketing Training:
If you are a complete novice into affiliate promotions and user leads conversions, then in this training you will get to learn the AtoZ of affiliate marketing without worrying much.
2. Free Email Marketing Swipes:
If you are worried about your email conversion rates and want to increase it exponentially, then with this you will be able to boost your open-through rates up to a great extent. The templates are just awesome; you can edit them as per your needs.
…and some more.
These extended benefits and courses not only will help you get a good knowledge but also will make your business multiply into multitudes of profits and boost-up your income exponentially.
What are you waiting for?
Just drop an email for any query kumarsluck0001@gmail.com
Conclusion
See, if you want to purchase each business tool separately, like MailChimp, Optin Chat, Sumo, etc., it will cost you way higher than what you all get with BuilderAll.
Also, a big problem is all those separately purchased tools are not all-in-one-place. It kills both your time and productivity to change multiple platforms while operating a business.
So, I believe BuilderAll is the one-n-only ultimate business tool that can help you beyond your imaginations, to outgrow your previous business goals efficiently.
Message: I hope that you have enjoyed 'BuilderAll Affiliate Program Review – 100% Commissions, Really?' article on Tips2secure. However, if you want me to deliver more items, then please share my post. You can use Social Sharing Widget provided at the end of every post. After all, Sharing is Caring!