How to Change Your Name on Facebook

Post Last Updated: 14 September 2016
I have recently updated this post on "how to change your name on facebook after limit". Now this post has working and genuine methods to change your facebook profile names even before 60 days after the limit.
This post is only for Educational purpose.
Video Tutorial has also been added in this post.
Facebook is a social networking platform to chat with friends, share photos, update status and many other activities. Facebook has become the part of our daily routine life. We use some attractive names to attract other people and make our facebook profile look awesome.
Later, if we feel that the current Facebook name is not good then we try to change our facebook names. No doubt, facebook allows it to change 2-3 times without any additional documentation.
But when we are done changing the facebook name more than 2-3 times, facebook puts a limit on our account that we can not change our facebook names before 60 days.
Generally, facebook puts these restrictions to protect our facebook IDs from hacking and misuse of this social networking platform.
It makes us annoying as waiting for 60 days is a longer period. But do not worry today, I have a perfect solution for this and with the help of this, you can easily change your facebook name before 60 days limit.
Changing your name on facebook is very simple. Moreover, I am going to teach you here with step by step guide (including screenshots).
So after reading this post you will be able to know how to change your name on facebook if it won't let you in some easy steps.


Steps to Change Your Name on Facebook Before 60 Days Limit
1. First of all, check your facebook account and make yourself sure that your account has this limit or not.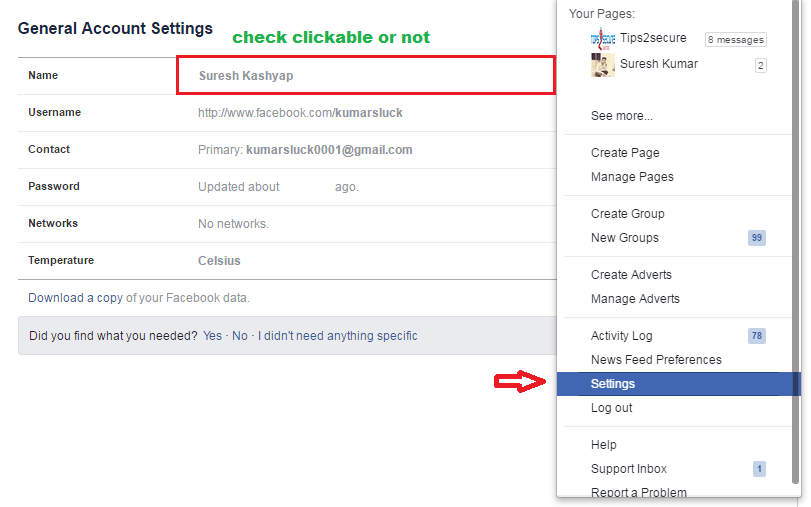 To check Go to your facebook "Account Settings" and Click on "Edit Name", if the link is Clickable then it means there is no limit for you and if the link is non-clickable and gives a message like,
You can not change your name right now because you have already changed it within the last 60 days.
It means your account has got the 60 days after limit for changing your facebook profile name.
Now if you want to change the name even after having this limit of 60 days. Follow the below-given steps carefully.
2. Click Here and then enter your password and click continue.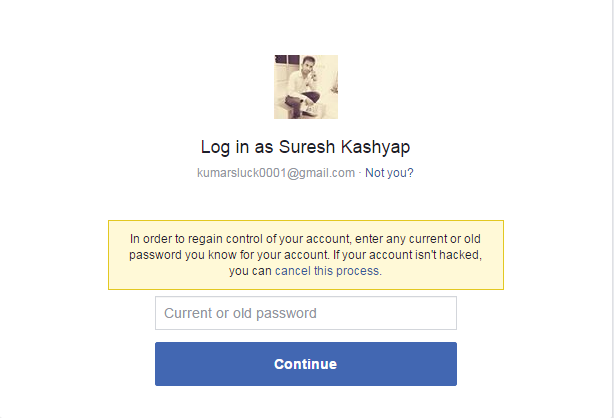 3. Now Facebook will review all the settings and changes recently made to your account. From there you can select any of your previous facebook profile names.
4. At last, it will ask you to change your password.
5. So change your password and you have done.



Video Tutorial: How to Change Your Name on Facebook Before 60 Days
I have recorded this video to help the readers of this post. This video will teach you the exact steps of how to change your facebook name before 60 days after limit visually and you will not face any more difficulty.
Important:

By using this method you can change your name on facebook any number of times but the problem of using this method is that we can not use a new name.
Want to completely change or add a new name to your facebook account?
Yes, No worries. I have an exact solution for this one also.
For this, you must have an Identity proof with the name that you want to add to your facebook profile.
You have to just submit a request form to facebook. They review and change it.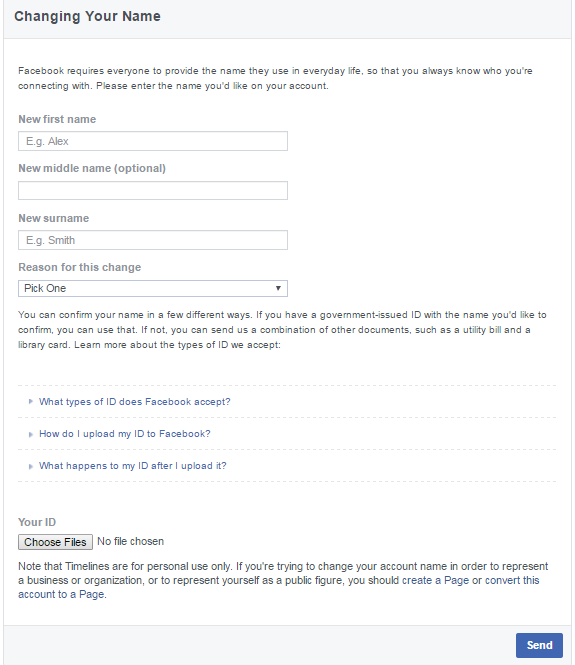 In that form, you will have to give a reason for this name change and add any of your Identity and submit your request.
Message:
I hope that you have enjoyed 'How to Change Your Name on Facebook Before 60 Days Limit: 5 Steps' article on Tips2secure. However, if you want me to deliver more items, then please share my post. You can use Social Sharing Widget provided at the end of every post. After all, Sharing is Caring!