Are you bored with talking or chatting with the same friends daily on Facebook or Whatsapp Contacts? Are you looking for some platforms to Chat with Strangers? If yes, then you are at the right place as I am going to list some websites that will help you in talking with strangers randomly.
The sites I am going to list in this post, some of them allow users to chat with strangers even without registration or sign up. Means, you can talk and send messages to strangers randomly just by choosing your favorite username, gender, and location. There are not any hard and fast rules.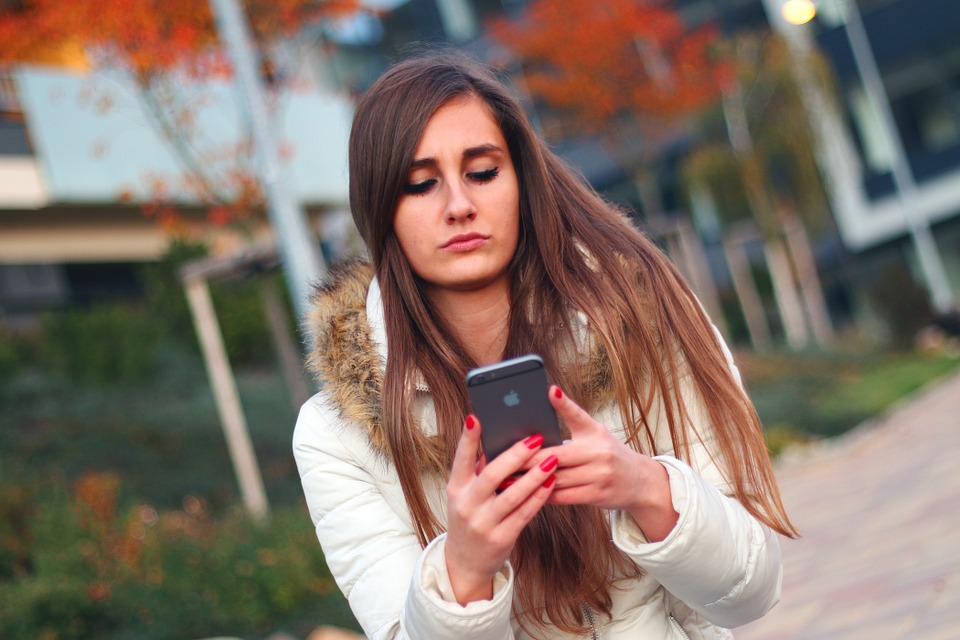 I am sure this type of talk to strangers will give you some sort of fun, excitement, and mental satisfaction. When we chat with strangers we are not restricted or bounded by the set of rules. But remember, while chatting with randomly unknown people we should not cross our limits, we should not use bad words.
You are not registered to those sites but still you are under their tracking through your IP address and session details. If anything wrong happens then you will easily be caught by security teams. So, I suggest you here use these sites chat with strangers to have fun but do not cross your limits. If you use these sites for having some fun then you gonna love this list. But if you have some bad plans then you should leave this page right now.


So here is the list of sites to chat with strangers:


1. Talk with Stranger (talkwithstranger.com)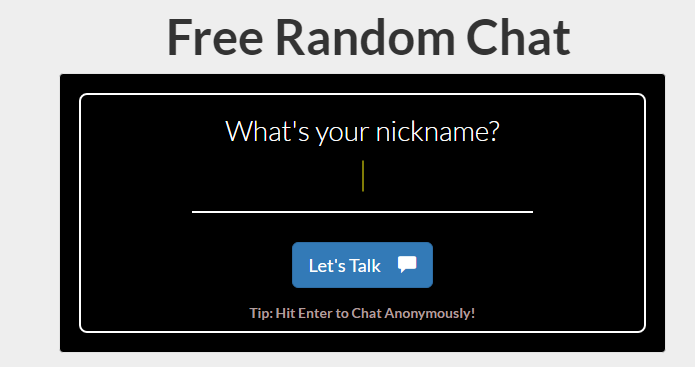 Image Source: talkwithstranger.com
With the help of this site, you can chat with the people worldwide without any registration or Sign up process.
Cons: This site has too many Ads but still it is useful in making new friends and have chat with them.


2. Omegle (www.omegle.com)
Omegle is again from the best sites to Chat with Strangers. You can select Moderate or Adult chat options there and the great thing is that with the help of this site you can do Video chat as well as text chat.


Is not interesting?
You can connect with the people worldwide by matching your interest, hobbies, and age. Chats on Omegle are anonymous unless you tell someone who you are.
Omegle site is responsive on mobile and tablet, you do not need any app to run it on your smartphones or tablet. You can easily access the web version on your all devices.


3. Tohla – 1 on 1 Chat (tohla.com)
Using Tohla, you can send messages randomly to random people. You can share smileys. You can draw and send share arts with other people.


How Tohla Works?
When you click on start a new chat and send a message then the message is sent to any other people randomly using the same site.
You can also enjoy video chat on Tohla.
Cons: Ads are there.


4. ChatGig (chatgig.com)
We have listed ChatGig at the fourth position in our list. It is also a best place to chat with strangers and make new friends globally. You will not need to disclose or share your identity at all. You can chat with random strangers.
As I already told do not cross your limits so do not forget my those words.
5. Online Chat Rooms (onlinechatrooms.in)
It is again a good site to have a talk with strangers. But this site has some rules while using the services of this site. You can find the set of rules on their site. You can enjoy private cam chat, voice chat, and text chat.
To proceed chat you have to choose a username for you to enter in chat. This username could be anything, your real name of fake one as it would be your choice.


Must read articles:
How to Find your Phone if You misplace your Phone in Silent mode
How to Recover Deleted Messages in Whatsapp
33+ Funny Status for Facebook – You Won't Stop Your Laugh
So this was the list of 5 best sites to chat with strangers (unknown people) randomly. Give it a try and share your experiences with us.
If any site from the above listed sites is not working then let us know the issue by making comments and we will update the list with fresh sites list. As these sites have already been checked once by our team.


Message: I hope that you have enjoyed 'Chat with Strangers: 5 Best Websites to Talk with Random Strangers' article on Tips2secure. However, if you want me to deliver more items, then please share my post. You can use Social Sharing Widget provided at the end of every post. After all, Sharing is Caring!