Before starting this guide, I would like to first tell you about subdomains, what they and why they are?
What is Subdomain?
A subdomain is a second website, with its own unique content, but there is no new domain name. Instead, you use an existing domain name and change the www to another name. The subdomain name looks like forums.examples.com, help.examples.com. Here example.com is the real domain. It is also called a child domain, a domain that is part of a larger domain name in DNS hierarchy. DNS hierarchy consists of the root-level domain at the top, underneath which are the top-level domains, followed by second-level domains and finally subdomains.
Domain Vs Subdomains
1.A domain is pretty simple: example.com is a domain. It's the solid basis that all websites are built on
2. A subdomain is a subset of the domain: tools.example.com is a subdomain on elftest.net.
3. To buy a domain you have to pay the money while subdomain is the free one, which is created easily from the cPanel of your domain login.

Why to Create a subdomain?

Subdomains will help boost rank and the authority of your site. In as much as subdomains are treated as separate entities, the accomplishments of each will also reinforce the ranking of the main domain. Also by creating subdomains, you can insert keywords into your URL without creating and registering a new website, or committing the blunder of using keyword-rich domain names that are entirely different from your business name.
According to Matt Cutts.
My personal preference on subdomains vs. subdirectories is that I usually prefer the convenience of subdirectories for most of my content. A subdomain can be useful to separate out content that is completely different. Google uses subdomains for distinct products such news.google.com or maps.google.com, for example. If you're a newer webmaster or SEO, I'd recommend using subdirectories until you start to feel pretty confident with the architecture of your site. At that point, you'll be better equipped to make the right decision for your own site.
How to Create a Subdomain?
In this tutorial, we are going to teach you creating a subdomain in Godaddy.
Now, Let me start this guide.
Step #1


Login to your Godaddy cPanel


Step #2


Navigate to 'Manage My Domains'. If you are not able to locate then after Login use this Url to locate easily: https://dcc.godaddy.com/manage/
Step #3


Now Explore 'Manage DNS' settings as same as shown in below screenshot.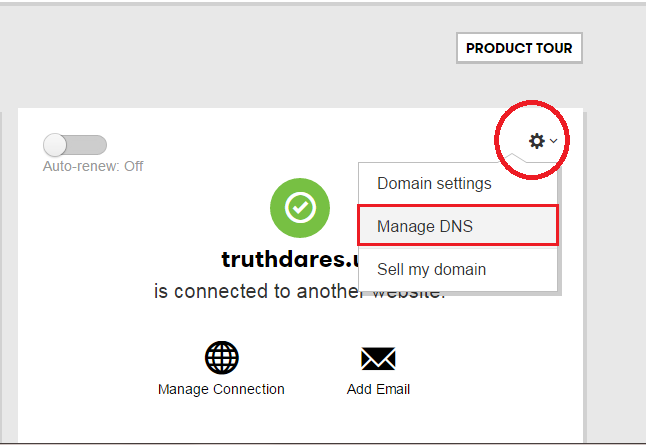 Step #4
Navigate to settings, and then click on manage under 'Subdomain forwarding' tab. Below given screenshot will help you to complete this step with ease.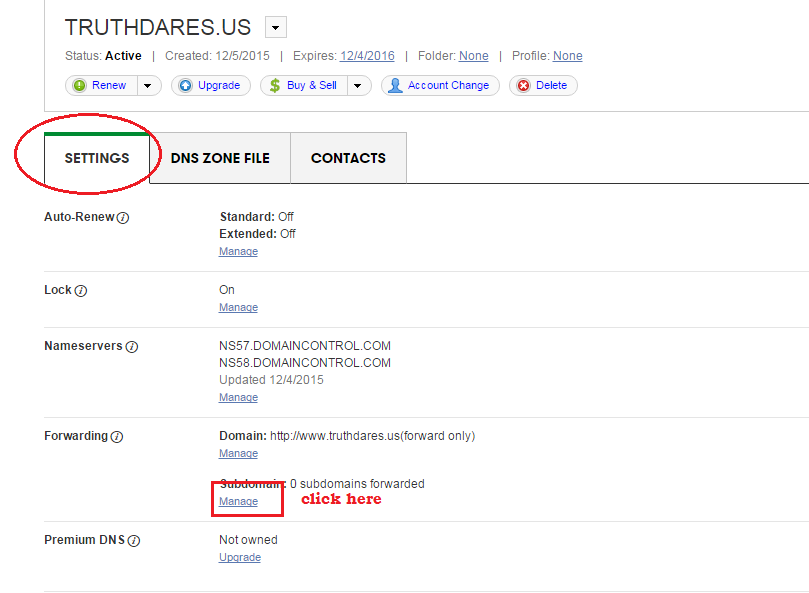 Step #5
Now click on 'Add subdomain forwarding'. Enter your subdomain, then enter the Url of your already created blog. In next steps, mark forwarding as permanent and select 'forwarding with masking'.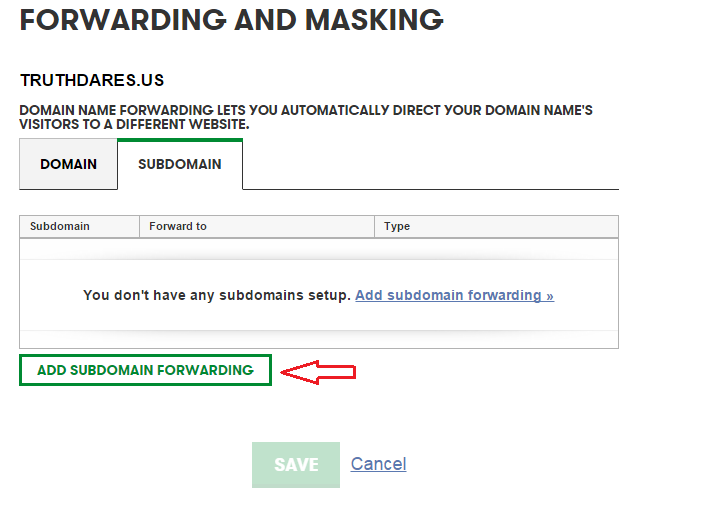 Important: You must have or

create a new blog

on any free hosting site before creating a subdomain for your main site. I already told that subdomains are considered as new websites.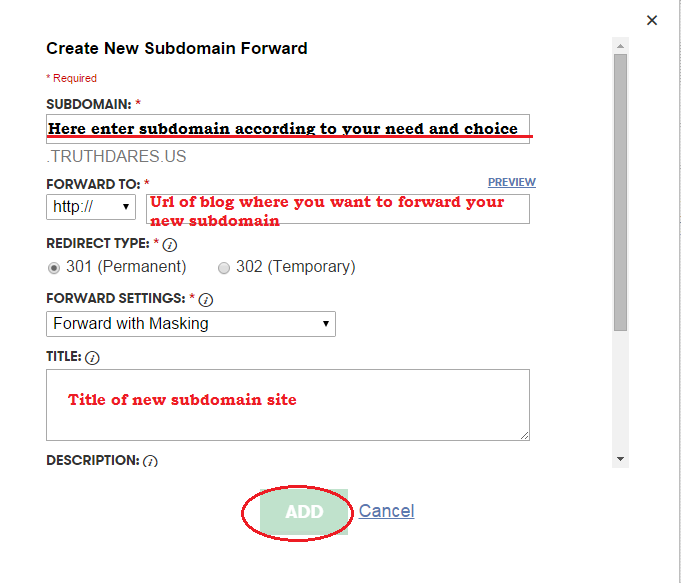 Step #6
You have done. Watch this full tutorial visually in this video.
Conclusion
Subdomains, if grown with content and outside links, as if they were separate sites, can link to and increase the rankings of your primary domain. So that's why we recommend use subdomains instead of just buying a whole new URL.
Message: I hope that you have enjoyed 'How to Create Subdomain in Godaddy [Guide with Screenshots]' article. However, if you want me to deliver more items, then please share my post. You can use Social Sharing Widget provided at the end of every post. After all, Sharing is Caring!