Drive Talent Review – Best & Safest Way to Update Drivers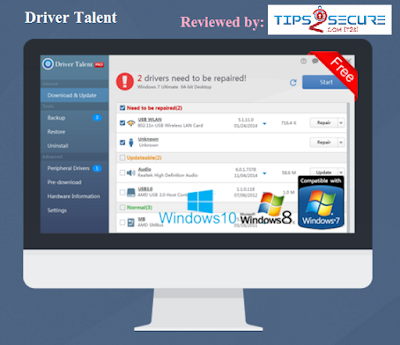 Updating drivers on windows has always been a complicated task, above all a bit risky as well. But thanks to some utilities in the market, it is now a bit easier and safer. This software was built to help users in finding missing drivers or those who've been corrupted and fix them.
The utility also helps you to update those drivers with best compatible ones from the internet. This software no doubt is a unique way to hunt for missing drivers without having to worry about its compatibility.
The best part about this software is that doesn't ask you to download the drivers one by one. The software on its own provides a one click installation that downloads and installs all the missing drivers automatically.
Its vast database of drivers includes almost every possible driver for almost all the Windows OS and computers. If you notice that a particular driver is making conflict with your operating system, the software can also re-install the best matching drivers.

The Driver Talent GUI
The interface of the Driver Talent software is quite smooth that comes along with a button which is placed in the middle of the window. Honestly, that button is all you need to press to scan for the outdated drivers on your computer.
The scan would reveal all the drivers which are corrupted, missing or need repair. Based on their status, they would fall under three major sections, named "Need to be repaired" , "Normal" and "Game components". The first sections contain software which must be updated. The second section needs comparatively less attention and at last, comes drivers that are needed to run games smoothly on your computer.


Features of Driver Talent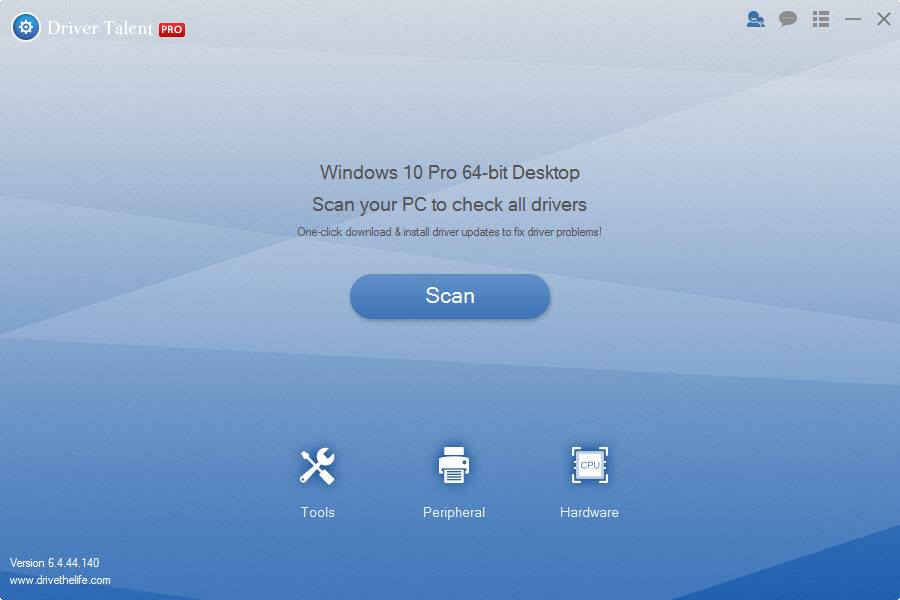 This software ranks among for being the best driver solution in the domain, and it packs up some very useful features. Below are its salient features through which you will get a broad idea whether you should use it or not.

All-in-one Solution: Driver Talent Review
This is a powerful utility and is one stop solution that can fix all you driver related needs. This software offers features much more than just a driver downloading tool. With this tool, you can find out information about your system, create and restore backups, you can also manage the drivers that are currently installed.
These features are implemented in such a way that it provides you with maximum convenience while using this tool.

Pre-Packed Drivers
This feature is quite a handy feature and lets you download some recommended drivers automatically. Users can download the saved drivers before changing drivers on their systems. The drivers are backed up so that they can be restored in case some mess occurs.
Further, the software also allows you to pre-download your PC drivers and then transfer it to external storage in order to clone the drivers. This can come very useful when there is no internet or you install a wrong driver.

One Click Repair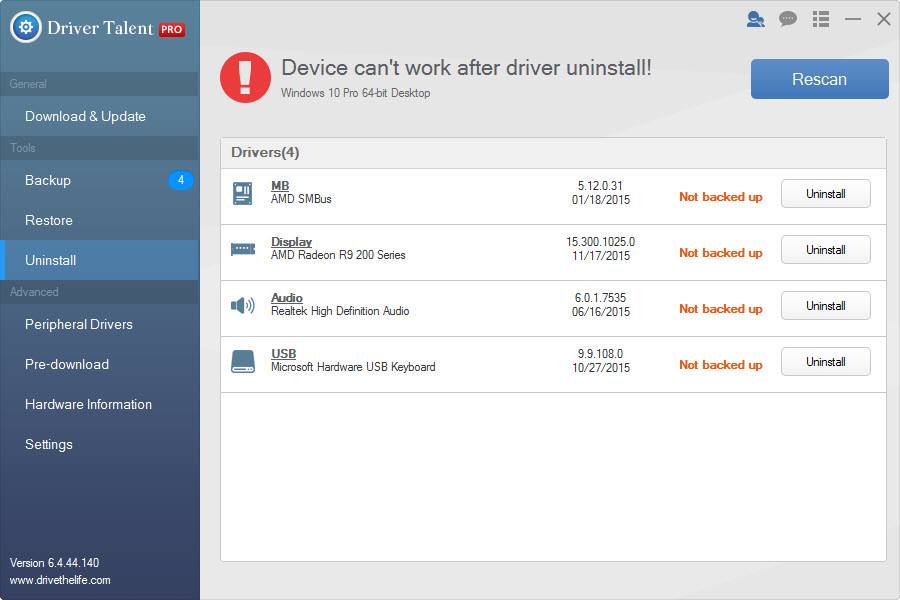 Your driver problems are merely one click away from you. All you need to do is to single click on the button and the fix all the driver problems after scanning. This feature is what makes this software quite unique and sets it apart from the rat race.

Downloading the Best Drivers: Driver Talent
This utility finds out the best drivers suited for your hardware. It uses the internet to search for the drivers and firmware that would suite with your computer. Its large databases make the search quick and include the majority of the known drivers and devices that make the task quite simple.

Updating your existing drivers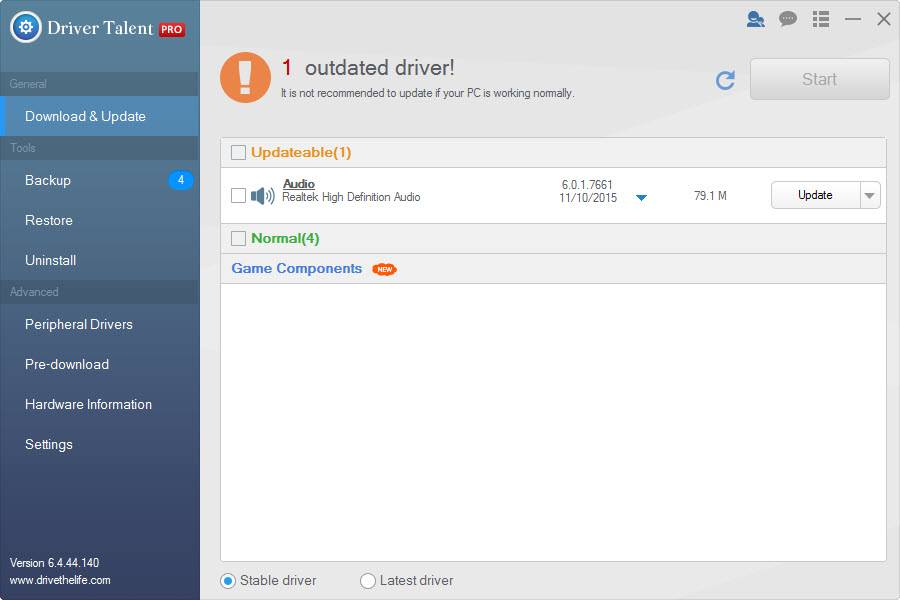 There is one easy option "driver update" that can be used to update all the installed drivers with their latest versions available. Users are capable of backing up their current drivers so that they can restore if a problem occurs with newly installed drivers.

Compatible with All Windows OS: Driver Talent Review
This is indeed one awesome feature of this software. It is compatible with all the versions of the windows. ( XP , 7, Vista, 8, 8.1, 10 ). Their large database of drivers can find and pull out the best drivers for your computer and then choose the best out of them to install on PC.

Network Card
Sometimes it occurs that we want to use the Internet on a newly windows installed PC, but the Internet driver isn't installed. It is quite an irritating moment. This company also has one Driver Talent for Network Card that can solve this problem.

Pricing: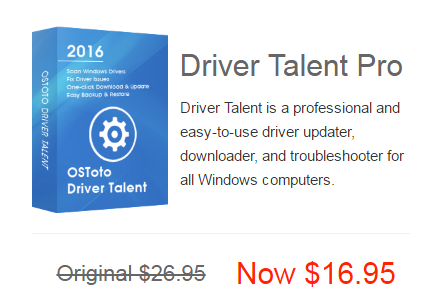 Driver Talent costs $26.95 but today you will get this product only for $16.95. You should never miss this amazing deal.

Driver Talent for Network Card
Driver Talent for Network card is a sister product of Driver Talent. Sometimes it occurs that we want to use the Internet on a newly windows installed PC, but the Internet driver isn't installed. It is quite an irritating moment. This company also has one Driver Talent for Network Card that can solve this problem.

Conclusion:
A lot of times I've been very irritated because I wasn't able to find out the right driver for newly installed windows.
This software seems to take away this irritation completely and speed up the updating driver process.
Let me know what you think about this software in the comments below.
Message: I hope that you have enjoyed 'Drive Talent Review – Safest Way to Update Drivers ' article on Tips2secure. However, if you want me to deliver more items, then please share my post. You can use Social Sharing Widget provided at the end of every post. After all, Sharing is Caring!