Have you ever think to earn money online by uploading files? IF no then, let me introduce with FileIce a revolutionary Pay Per Download site.
What is FileIce?
Fileice is a revolutionary method in PPD industry, it is a website that allows its users/affiliate members to upload files and let them share online, every time when a visitor try to download those files they have to complete a survey to download files, fileice pays $1.00 average for every completed survey making it the best of the best PPD site available online these days.
With an average of $1 per download, their network offers one of the best around. Not only that, their US traffic has an unbeatable average of $0.20 EPC, with conversion rates exceeding 25%!

How much I can earn with FileIce?
There is no limit to what you can earn. There has been members earning $0-$2000+ in one day, it all depends on how hard you work!

Are you thinking of bypassing FileIce survey?
IF you are the one of those who daily search to know how to bypass fileice surveys, or getting FileIce premium account for free, then let me explain you the reality.
No doubt, you can find lots of tools and software claiming to Bypass FileIce Surveys but none of them will work for you. They all make fool or simply try to sell their own products or services or also some of them selling products to earn affiliate commissions.
Trust me, none of then will work for you. You will end up with the things. So you should forget to cheat FileIce and earn money by cheating them. As a reality, you will be banned or will not paid by FileIce.
FileIce is not a fool, they already know all about these tricks and they are blocking the users who do spam and try to cheat them.
They are real and they have the source to pay their clients, as they have lots of trusted and branded advertisers. So, if you want to earn money with FileIce then stop using the tricks to earn money online using FileIce, just follow their rules and genuine steps to make money and I assure you, you will be succeeded.

How to Approve FileIce Account?
Well, the approval process of FileIce is not so tough, if you have a blog or website then you can easily get approved for FileIce.
Again I would like to say that no need to searching for FileIce approval tricks, just follow these simple steps and guide to be get approved.

Here are the steps of getting approved from Fileice:
1. First create blog or website if you don't have.
(If you already have a blog or website then skip 2nd and 3rd steps.)
2. Now post some article if your blog is new. At least post 3 to 4 article.
3. Then increase traffic of your blog or website before registering on fileice.
4. Now open this link, http://fileice.net/register.php to register yourself.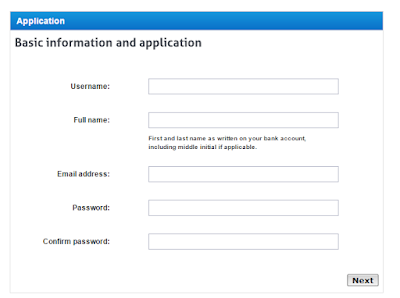 Avoid navigating away from this page while you are in the middle of registration, otherwise any progress you've made may be lost. All applications are generally reviewed within 24-48 hours.
5. In the next steps, they will ask you to Please select your main reason for signing up for a FileIce account:
Here, you have to select: To upload files and Earn Money. If you select the second message even by mistake then your application will be denied.

So, select the correct option carefully.
Then they will show you a box like shown below to fill additional information.
6. In the next step they will ask you to verify your website. For the verification you will have two options: By uploading HTML file on your site or by adding meta tag given by FileIce on your website.
After doing the same, click and verify and it will give you the message of Success and then click on close button to close the dialogue box.
7. Now click on submit. You have done almost.
8. After completing the registration form they will ask you to verify your email. So go to your email box and check the email sent by FileIce and click on the confirmation link.

Video Guide to Earn money using FileIce.
You all have done, Now relax and wait for their final reply with approval of rejection of you application. As I already told they take around 1-2 days in reviewing the applications.
I followed the same process that I have written above and my FileIce account was approved in 2 hours for Tips2secure.

What to do after getting approved by FileIce?
After geting approved, just login to your account and Get your file download link from FileIce and add it in your blogger post. User will land on their website, complete survey and download. No need to add widgets.
Here are the steps that you can do:

1. Upload your files
You can upload your files on Fileice using their high speed flash uploader. And you will get download link for that file.

2. Share your content
Now whenever you write or share your contents, you can add that link and ask your readers to download that file. Mention clearly that users may have to complete a survey before downloading the real file.

3. Earn Money
Get paid for each survey completed and file downloaded.
Why should I join FileIce?
1. It is free for you to Sign Up
2. You don't have to spend money to make money
3. Double Earn from your downloaded file and refferal
4. It has statistic that will show you the traffic source number of hits, clicks and so on.
Why To Wait?

Sign Up Now
Conclusion:
You must give a try to FileIce. It is something different from other Ad networks. I have also started working on it. Trying new things is a good idea. New things give us new experiences and knowledge. So, just go for it and share your experiences here.
Message: I hope that you have enjoyed 'FileIce – Latest Guide to Earn Money Using Elice PPD Network' article. However, if you want me to deliver more items, then please share my post. You can use Social Sharing Widget provided at the end of every post. After all, Sharing is Caring!