You are here, means – you have lost some of your data.
At least from next time, you won't have to come here again – after reading this article.
One day, I was performing a garbage cleanup of my Old files in PC. During the operation, I accidentally deleted one of my most ancient-type childhood snap
I was a little much worried about the loss, searched online for some solution to recover the deleted file.
Unfortunately, none of the solutions worked efficiently but Easeus Data Recovery Wizard.
Read this review for Pros, Cons, and test results of EaseUS Data Recovery Software.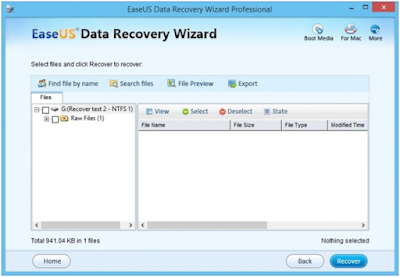 Having said, I have tested some of the other file Recovery software similar to EaseUS data recovery. The Two software was likely – One as FREE, and the other one was PREMIUM.
In this article, I am going to give you my test results I got from EaseUS Data Recovery Wizard.
What is EaseUS Data Recovery?
EaseUS Data Recovery is a software that helps you revive your deleted files. It offers two versions – one is free, and another one is Premium.
Features of EaseUS Data Recovery Wizard
I am describing both the features of free and premium software.. Read thorough!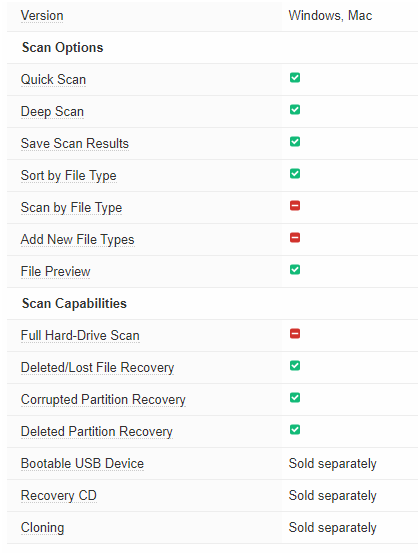 Free Version
This Free version limits the recovery size up to 500mb only. You can recover up to the above limits only; you can't go beyond the limit if you have some large files to be recovered.
at the same time, the free version offers you a referral scheme that If you share the free version software with your friends, you will get an increased limit up to 2GB.
Still… if you need to recover more data above the 2GB limit, you need to purchase the Premium Version of the EaseUS Data Recovery.
Premium Version
In spite of using the free version, I recommend you to purchase the Premium Version.
You may ask – Why?
Okay, so what I want to say is – with the Premium version, you will get the regular software updates and technical support for the lifetime.
EaseUS Data Recovery Wizard Professional works excellent when it comes to the recovery of deleted data. In fact, it is designed in such a way that you will get most of your deleted data. That may be formatted computer or removed from any partitions.
Here I am explaining the detailed features of the Professional Edition:
Recover unlimited data
If you can opt for the Premium version, it can retrieve data without any limits. There is no exact limit regarding recoverable data and required days.
In other words, after you purchase the professional version, you will get the OEM copy of the software for your lifetime usage, and you can recover as much data as you want. It offers you lifetime software updates without any doubts.
Supported File types
Given your requirements, you can revive your all kinds of files. You can restore your deleted pictures, compressed files, audio files, videos and much more. Of course, you can move the recovered data to your desired location after completion of the recovery process.

Supported Devices
While it supports all types of files, also it supports almost all of the digital gadgets. You can restore the deleted files from your USB Pen Drive, desktop HDD, laptop SSD, external storage media and other servers.
Lost Partition Recovery
Have you lost your partition recently?
Rest assured!
As said above, you can recover the entire lost partition. The recovery wizard will show you the lost or deleted partitions.
Bootable Media
However, this is a unique feature presented by EaseUS.
Ever stuck at the Booting Screen?
What about those static data present on your Desktop?
I know this is one of the worst kind of scenario you may have experienced ever.
The EaseUS Data recovery can resolve the issue, but you need to login into your system to enable the software do its work.
If you are unable to boot entirely – your pc must require a clean format and reinstallation of the Operating System.
But…
…EaseUS offers you a bootable media through which you can recover data even if your System is unable to boot, stuck at booting screen.
But for this – you have to buy the EaseUS bootable recovery media separately.
You may like to read,
EaseUs Data Recovery Wizard UI & Image Preview Option
Meanwhile, while I researched a lot, I felt the User Interface very sleek and user-friendly. The options were easy-to-use. Now, you can try the preview of your image file before the recovery process. It helps you to recover the data selectively.
Save/Pause While scanning
There are several options to ease your access. It offers you to save your scanned results to check them later.
Anyways, if you want you can also pause the scan for later. And, this is useful when you have a huge number of deleted files or a disk of massive size.
So, the scanning process may take up a lot of time – in hours may be. In that case, you may pause the scanning, and you can start the scan at any of your desired time.
Pricing Details
There are several Recovery Softwares in the market exist, but among them, the EaseUS Data Recovery Wizard stands well in price. The detailed price comparison of its all product is as mentioned below.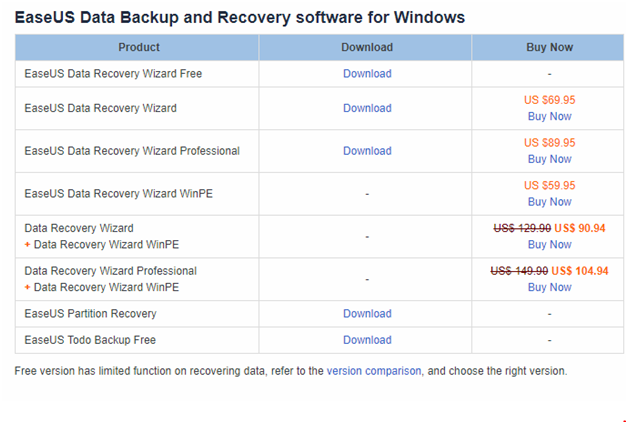 Conclusion
Even though the software looks elegant; it is indeed a little expensive. You should opt for the professional or premium version only if you are looking around the file recovery beyond the 2GB limit.
Finally, if there is a dire need at your end to purchase any data recovery software, I must recommend this software from EaseUS.
Message:
I hope that you have enjoyed 'My Honest EaseUs Data Recovery Wizard Review: Pros & Cons' article on
Tips2secure
. However, if you want me to deliver more items, then please share my post. You can use Social Sharing Widget provided at the end of every post. After all, Sharing is Caring!