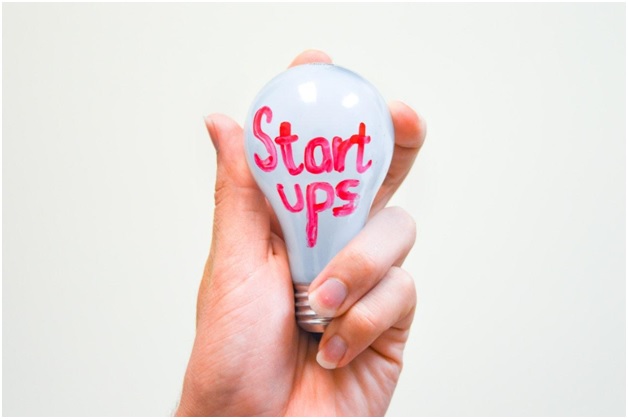 We all look forward to college. Not just because it's a fascinating phase of our lives, but because our college years are the years that we mould ourselves into financially independent beings. It is the perfect time to spark the entrepreneurial spirit. While many look for financial independence with an aim to keep up with the skyrocketing fees, others simply start a business because they would like to start their financial journey while still young. After all, life is more forgiving when mistakes are made while young.
A recent survey conducted by online legal service provider, CT Corporation, shows that of the 500 graduates surveyed, one in five graduates started a business even before graduating.
Whichever description fits you best amongst the two, we're here to affirm that there's absolutely no need to wait till you graduate to make smart moves. The brilliant ideas you have could ignite your business brand right from here. Do not, however, be inclined to assume that starting a successful business can be haphazardly done. No. A good business required thorough marketing strategies be it a nanny agency, car wash, cleaning company, or personal care products.
You need to use the right techniques to ensure your target audience knows that you exist, and the word of mouth alone is insufficient to establish a proper business. If you're aiming for the moon, strategise yourself like you're aiming for the stars, and you're almost guaranteed to land on the moon. This said, you cannot rely on rumours alone to establish your brand.
Here are the top 4 tips to effectively market your business as student entrepreneurs without spending all of your life's savings on a marketing campaign:
1. Have a Promo Video
The online platform today, amongst all platforms, is the most successful channel to market your business. Make a promotional video that will introduce yourself as well as the services and products you are offering. After this, ensure you spread it out on different social media platforms to hit your target audience.
When it comes to making the actual video, you could use simple applications like PowerPoint. As you do your assignments and prepare classroom presentations on cybersecurity projects and many others, simply slide in some time to make a short promotional video. It saves time and energy, and most of all ensure that you're still in time for all your classwork assignments. You could also take advantage of the Tooly website for help with your college assignments. Here you'll find many essay samples and different kinds of assistance from academic specialists.
Back to your promotional video. A shrewd way of ensuring that the video lands in more people's phones and laptops is to make an interesting video then sliding in your Ad into the video. Make a video on how to hack a certain trendy hairstyle, dance, or simply how to hack between business and college. A strategic way of ensuring that people don't get bored with your videos. You could even use an influencer!
2. Get Help from a Professional
Of course, we relate with your tight budgets and the barely sufficient pocket money given by your parents or money earned through part-time work. When we say professional help, we don't mean setting up expensive marketing services from marketing companies.
Business marketing experts at MaxFunding.com.au say, "There are organizations that assist start-up business owners to promote their business by offering different resourceful tools. These are known as the chambers of commerce." They suggest, "contact these organisations and take advantage of professional marketing tools at a subsidised rate, therefore no need to spend bundles of money in your start up business."
You could also seek advice from professionals at the university career centre, yet another way of getting professional business advice without spending a dime! If you manage to land yourself a marketing apprentice position, even better for you since the lessons come in better, by acquiring the first-hand experience.
3. Take advantage of the power of Social Media
One of the most effective promotion strategies today is social media advertising. Apart from spreading the promotional video we discussed in point one, you need to establish your brand on social media. Have a Facebook, Instagram, Twitter, and LinkedIn page for your brand. It lets you keep tabs with potential clients and offers a platform to access the business and learn more about it. Clients who have heard about the business can, therefore, visit your page after which they could see more on what your brand is about, and contact you if need be.
4. Reach Your Target Audience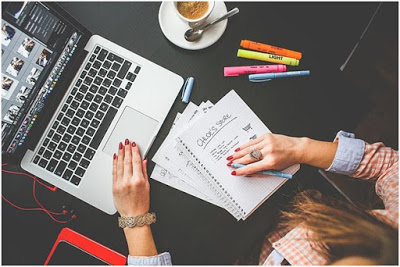 Since word of mouth is insufficient, do you completely write it off? The big and very important answer is no. In a community such as a campus, word of mouth could be very effective in spreading the word of your services, therefore, you should take advantage of it. Target popular groups of people and make your services known then use their influence to reach others.
When you showcase your product or service to influential persons and convince them of their value, they are likely to be looked upon by others for trends and advice. This will be excellent in your marketing campaign and will promote your business without any cost. Target sororities, fraternities, and student organizations. You could even give them free samples!
With these tips, you're now ready to take off!
Message:
I hope that you have enjoyed '4 Effective Ways for Student Entrepreneurs to Market Their Business Startup' article on
Tips2secure
. However, if you want me to deliver more items, then please share my post. You can use Social Sharing Widget provided at the end of every post. After all, Sharing is Caring!