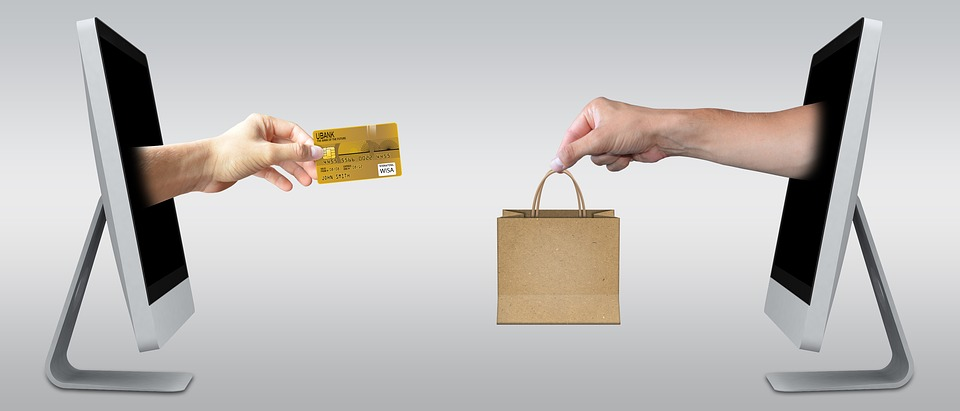 Digital world requires digital media and digital platforms to showcase what all it has got. Etsy and Themeforest have proved with their massive success that multi-vendor e-commerce marketplaces are a good option to invest in. Here you get the feeling of a store where everything you need is available on the same floor. Be it physical products or digital services; these marketplaces work well with all the options. The best part of such stores is that you can allow third party access and earn even from the sellers.
Online shopping is the trend of the day. With employees stuck in the day and night shifts, such marketplaces offer ease and convenience of delivering the goods to your doorsteps. But how can one do so much on one platform? The power of the internet here comes into play. Some software has made this idea a success. Five best software for multi-vendor shopping are:
1. CS-Cart Multi-Vendor

CS-Cart Multi-Vendor is a stand-alone e-commerce software that offers you all the power and technology you need to create a marketplace. With the huge success of online stores and the high cost of developing and maintaining an e-commerce portal, such software which without the help of any external party can build a multi-vendor marketplace put you in a win-win position. That's why we always recommend our readers to give a try to CS-Cart Multi-Vendor.
Pros
The number of marketplaces built with this software has crossed the figure of 1,300
Over 500 must-have eCommerce features
Stylish looks
User-friendly interface
In-depth reporting of payments
Advanced vendor payment system
Configurable vendor plans
Multiple levels of administrative access
Flexible product approval system
An advanced order management system
Detailed statistics and reports
Real-time shipping calculation
Separate mini-store and vendor panel
Twenty-six built-in translations
No programming knowledge required
Cons
Tech Support Expensive Once Credits Run Out
Certain Features can Slow Down Server
2. Mirakl

A leading provider of e-commerce websites and marketplace solutions, Mirakl is the support system behind one of the most significant Italian and European multi-vendor market system.
Pros
Easy to integrate APIs.
Excellent support services from the team
High level of product upgrades
Cons
Its tools to measure seller performance
Flow of orders
Managing the Payments in a PSD2 environment can be tedious.
Mirakl is very expensive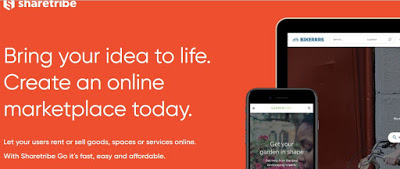 Sharetribe (https://www.sharetribe.com/) is an exclusive service provider with one-of-a-kind functionality and features, it is different from other such systems since you can create a marketplace for rentals, and other such services. Other marketplaces offer you the option of adding only the products. Also, its emphasis on peer-to-peer sharing of marketplaces instead of organizing multi-dimensional storefronts.
Pros
Focused on the needs of individual sellers.
Filters make it easy to locate and list a product.
The user can leave feedback for the seller after the purchase, not before buying any product. This feature minimizes the possibility of fake negative reviews made by competitors or those who have nothing to do with your business.
Flexible to work well for both kinds of products – be it physical or digital.
Option to pay either a fixed fee or commission. Unlike many marketplaces which work only on a commission basis, share tribe links you with the marketplace with an additional feature of paying a fixed amount. This is particularly beneficial for those who are doubtful about their sale.
Commission or the fee can be directly collected from Paypal; you need not be actively involved in the payments.
Cons
Expensive.
You cannot upload a large number of products.
4. Magento Marketplace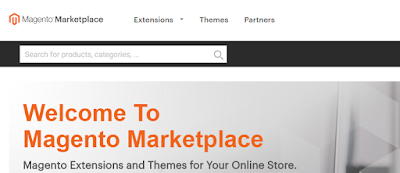 A fully-functional multi-vendor marketing system that allows you the freedom of managing the internal content like a pro is one of the most robust systems of multi-vendor marketplaces. These have a detailed dashboard with all the options available at a click – no need to search for options within the icons, the dashboard is self-explanatory.
Pros
Detailed profile page for vendor
Better search functionality.
Option to review both the store as well as product.
The customer reviews can be managed by the admin.
Can hold both physical as well as digital products. A listing for the same can be done.
Easy tracking of all the figures.
Free version as well as enterprise version available.
Cons
The look and feel of the dashboard is not attractive
Lack of clarity for vendors as uploading a product from front end feels like back-end itself.
You May Like to Read,
5 Best WordPress Related Posts Plugins with Thumbnails
5. Marketify

With WordPress as the base theme, Marketify is an integration tool that integrates easily with various digital media platforms, offering an easy to create multi-vendor marketplaces at an affordable price.
The user-interface which is alike WordPress makes the management of functions smooth for the user. The vendors can register simply by clicking on and submitting a form. And once their request is approved, the process of uploading the products for sale begins.
Pros
No need to force the vendors to upload their items through back-end. They can directly upload it on the front-end, without using the traditional dashboard.
Bifurcation by category and keywords
Easy digital downloads
Cons
Not suitable for selling physical products, you need a different platform for that.
You need to buy additional packages for making the software completely functional.
Conclusion
So, this was the list of top 5 ecommerce marketplace builders. You can go with anyone but If you're with limited budget and looking for the great features then I would suggest you to go for CS-Cart Multi-Vendor.
Multi-vendor marketplace systems are an excellent solution for those who do not have the capacity to develop a complete portal and need to showcase their products somewhere. One more benefit for the vendor with such a system is that they can enroll for it with multiple service providers. The payment has to be made only if the product is selling. Otherwise, the cost of maintenance is to be born by the service provider itself.
The options of easy downloads, organizing the stores with ease and many add-ons make this market a favorite for both the sides. Be it the vendor, the service provider or the customer, and everyone has something to gain out of it.
Message:
I hope that you have enjoyed '5 Most Popular E-commerce Marketplace Builders' article on
Tips2secure
. However, if you want me to deliver more items, then please share my post. You can use Social Sharing Widget provided at the end of every post. After all, Sharing is Caring!