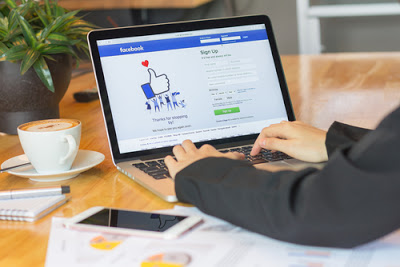 Owning a business means finding ways to increase traffic on your website. Because social media sites are currently the most visited sites on the Internet, it's the best place to get an audience into your website.
With billions of members, there's no better place to market your dental clinic than Facebook. It can be a struggle trying to work out a marketing strategy especially on social media, so below is a list of the do's and don'ts that will surely fire up your digital marketing endeavor.
Here are some of the things that you need to do:
Do Plan Your Social Media Strategy
Social media is the best avenue to make your business visible to the world. It's the best opportunity for you to tell people what you are capable of doing and what they can benefit from you.
Social media marketing requires a lot of planning. You can post ads after ads, but it's better to plan your every move. It's essential that you convey the right message and that you lead your audience to a specific direction that would eventually make them go to your website. Business reviews webmarketing123.com suggest to:
● Start an ad with information relating to dental health.
● Present the importance of having good oral health.
● Present the risks involved when having poor dental habits.
● Take the opportunity to introduce your services.
● Present the benefits of getting your service and how they are getting the best out of what you offer.
This will eventually get them interested in knowing more about you, so they will look for your website to learn more.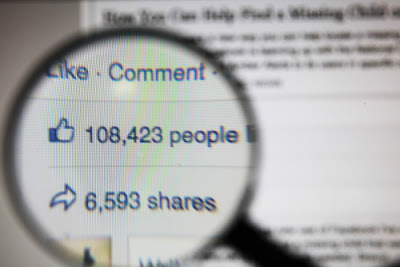 Do Establish Your Social Media Presence
Facebook is the leading social media platform, so it's a great place to build your online presence. That's where all your potential clients are spending most of their time, so you want to be there, too. However, not all social media platforms are created with the same purpose. If you have a business that's more visually appealing like an art gallery or furniture shop, you may want to consider joining Instagram or Pinterest. You'll find a more suitable audience there.
But for your dental clinic, HD photos of teeth and cavities or your dental equipment may not be appealing to Instagram users. The business strategy you'll need to do will be best done on the business side of Facebook for better audience targeting and best results in your social media presence.
Do Explore the Platform and Find the Competition
Take time to look around. Facebook has a very long list of business-related pages and channels. You may want to check out your competition and see what they're doing. A little bit of snooping around won't be bad, and in fact, it could help you with planning your own social media image.
Take note of their conversations, captions, descriptions, and articles. These will also include relevant keywords that you can also adopt. It can give you ideas on how you can be better or ahead of their marketing campaigns. Think of ways to grab your audience's attention and how you can provide the services they need through your Facebook ads.
Even you can use facebook adverticing agencies to boost your business of facebook via Ads.
Do Focus on Engagement
Engage your audience by convincing them to like your page and share it on their timelines. Likes and shares may have sounded lame to you before, but they're what you need for your business right now. Quality engagement is not just about making people know that you exist; it's about having real interactions with your audience. Comments and tags are as helpful and precious for your campaign. The more people reached, the better you are doing on social media. After all, social media is all about sharing
Do Be Mobile-Friendly
Most people use mobile devices such as phones and tablets when browsing online. An average person spends at least two hours on social media every day scrolling away on their phones. This is the main reason why you're on Facebook. The platform is both mobile and computer friendly. You don't have to exert any effort to make your ads mobile friendly because they automatically do that for you.
There are so many other ways on how you can manage your social media account and convert your audience into potential clients, but those listed above are the best ones to start with. Remember, be readily available for anyone who would be contacting you on Facebook. That will say much about your professionalism and reliability.
And here are the don'ts:
Don't Be A Bore
Social media is about making people notice you and appreciate your posts. That's how you increase engagement. To do that, you'll have to be creative. Your posts need to be catchy and interesting.
Capturing people's attention can get tricky, so you may need to seek professional help when it comes to creating the best contents or videos for you. If you have a team that manages your social media account, let them know the tone and image you want to convey to your audience to have uniformity in your posts. You don't want to be over creative to the point of losing sight of what your service really provides.
Don't Fret If There's No Result Yet
Yes, social media is the place to get traffic but you cannot force a person to get your services just because he liked your page or your post. There's always time for everything. Having Facebook engagement is assurance enough that your audience will go to you if they ever need your service.
It may not be now, but surely, time will come that they will need to have their teeth cleaned. Learn to wait and don't give up or stop what you're doing. Being on Facebook is primarily all about establishing your presence, not selling.
Don't Be Annoying
Having several posts per week is enough. Don't overdo it by posting several times a day. That will make people hit the unfollow button. No one likes to be spammed with too many posts.
It's important to schedule your posts and not just get carried away to post everything in one day. Make people wait for what information you can share with them. Having that effect is more effective than giving so much at a time. With Facebook, it's more on quality than quantity.

Don't Silence Your Audience
Everybody has the freedom to express their opinions on social media. Give them a chance to comment or leave a feedback. Deleting negative comments is a sign of insecurity and fear. Instead, respond to them in the most professional and polite manner as soon as possible to address their concern. You may just be able to turn things around.
Controlling your audience could lead to severe backlash. There are many other disasters you'll encounter in social media; what's important is to learn from them rather than having to crumble because of bad reviews or comments.
Engaging posts and millions of followers, likes, and comments don't guarantee that your business will bloom as you'd expect. Facebook is just here to help you reach your target market and let people know your existence. It's only a part of the marketing that you need to do.
Facebook has extensive support for businesses that you need to be familiar with. If you're not technically inclined to social media marketing, you can always consult the experts to help you out.