Promotion & Branding have become the integral part of any business. If a business needs to grow then it must go for promotional activities and branding. Either it should have a team for the same or should take aid of a tool. Email marketing tools play an imperative role in enhancing the numbers of customers connecting with a business. Also, these tools help the businesses to stay connected with their customers for and long term and develop a healthy relationship. GetResponse&Aweber are two such tools that have the capability to take your business to new level.
GetResponse: The Introduction
GetResponse
is the best email marketing tool that has managed to gain too much of popularity in no time. This email marketing tool is providing some of the best features to most of the business at affordable prices. The tool is great enough to help businesses to reach maximum customers and inform them about the latest product releases and updates. You can send theme appealing newsletters through emails and can even track how many of your customers are really spending time in reading your email newsletters.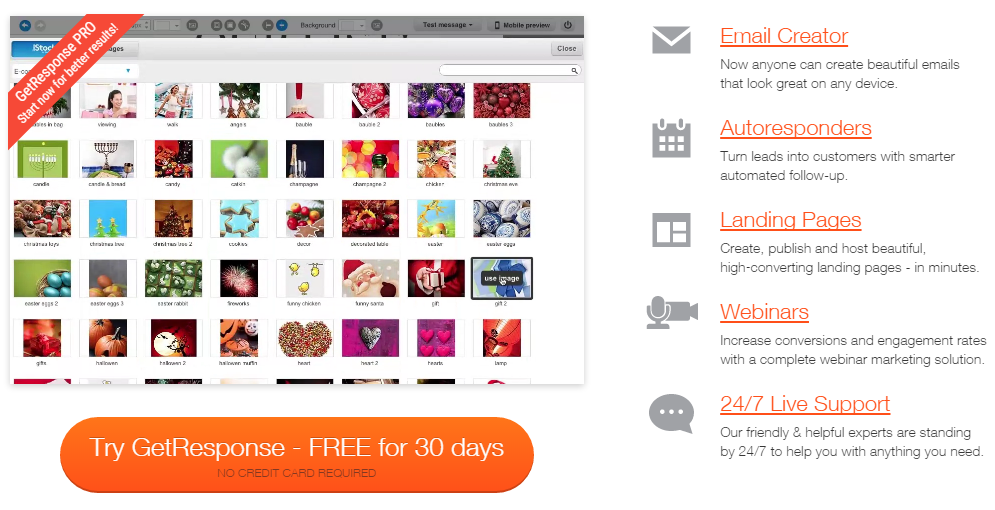 Aweber
is another authenticate tool that facilitates the growth of any business by making it easy to connect with customers and send them promotional mails on regular basis. The design of the newsletters can be totally customized by the user and then can be sent to the customers. Scheduling of these email newsletters can be done easily with proper tracking of every newsletter sent to your customers. Aweber is an awesome tool that every business should have for proper branding and promotion if it does not have its own marketing team.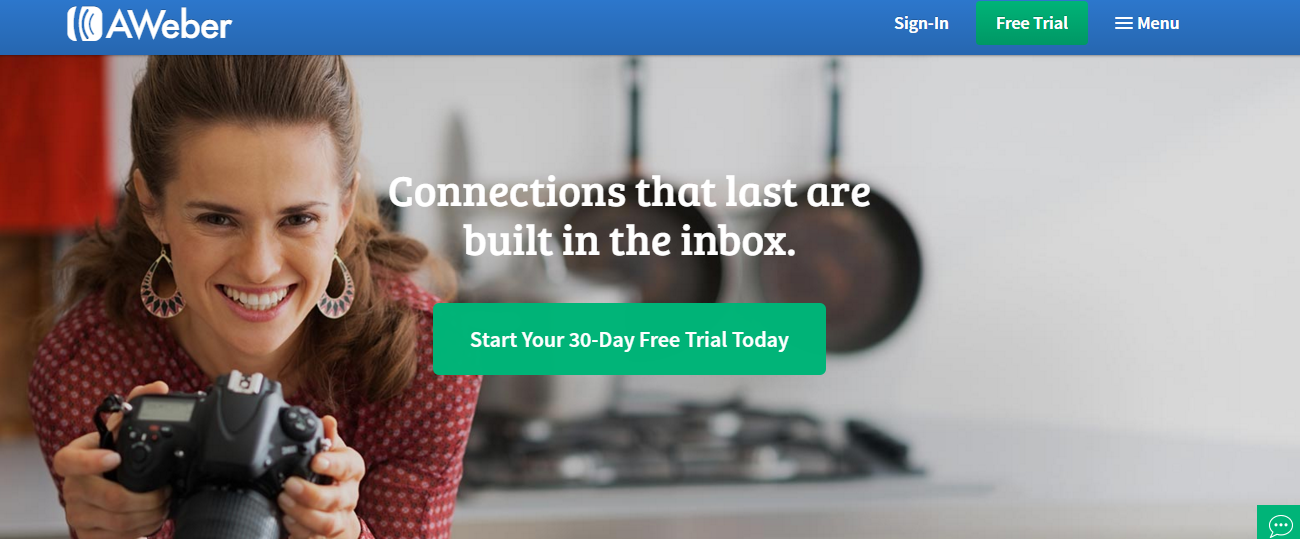 GetResponse vs Aweber: The Cut Throat Competition
GetResponse and Aweber are the most trusted email marketing tools available online for promotion of any business. These
tools help in easy marketing
and branding and also attract sales for your business. It is really difficult to make a choice between the two. However, you can still make a choice after going through this brief differentiation between the two leaders of email marketing industry.
Functionality
GetResponse: GetResponse holds the reputation of being user friendly over the years. It has a wide range of templates (over 350) to choose from. The introduction to Autoresponders 2.0 was an awesome upgrade done by GetResponse. Scheduling can be done with ease using a striking calendar system. The templates available are readily customizable and can be designed in efficient manner.
Aweber: Aweber has also created a new benchmark in email marketing industry by providing marvelous services to its customers. The templates are just phenomenal with good graphics and can be customized according to the requirements of the user. Users can make these templates more appealing for its customers. You can schedule the emails and can even choose a specific time of the day for email delivery to get optimal results.
Read also,
5 SEO Blogger Templates with Super Fast Loading Speed [FREE]
GetResponse: GetResponse offers ample of graphs and tables when it comes to providing reports of the newsletters sent to the clients. The information is formatted in such a manner that you can check out every minute detail within just few minutes. The clicks, bounces, unsubscribes, top performing links, and other details can be viewed through these reports. Google Analytics can be integrated to get more accurate results.GetResponse has worked on 'Intuitive Email Intelligence' that pays off the user well.
Aweber: Aweber is not far behind GetResponse when it comes to reporting and analysis. Aweber also emphasizes more on tables and graphs to depict data and make it easy for the users to read thedata. You can track the performance of each newsletter sent to the client easily. This will help you to find how your newsletters are performing at customer's end. You can add Google Analytics option to your email newsletters in order to seek more accurate results.
Subscriber Management & Segmentation
GetResponse: GetResponse provides you an array of options for segmenting and managing your list. You are allowed to create multiple groups in order to send targeted emails to particular customers in different lists. It helps you in focused targeting. The segmentation rules set by GetResponse are really easy and you can start in a simple manner before adding complexity to the list.
Aweber: You can segment your list in numbers of ways. The list can be segmented on basis of who opened the emails, what was the product purchased, what were the location, and many other aspects. You can add custom options to segment people to different lists. It turns out to be effective because you can send particular emails to the desired subscribers without any hassle.
GetResponse: GetResponse allows you to create beautiful landing pages. The landing page editor of GetResponse allows the user to design a landing page in less span of time. It has more than 100 landing page template that can be customized totally without any HTML knowledge. The best part is that all these templates are mobile responsive.
Aweber:Aweber lacks the ability to allow you create landing pages. For this, GetResponse surely takes over Aweber.
GetResponse: The basic package at GetResponse starts from $15 for about 1000 subscribers. This means that you can send email newsletters to at most 1000 subscribers at this price. You can choose to upgrade the package if your needs are high or you have a nigger subscriber list.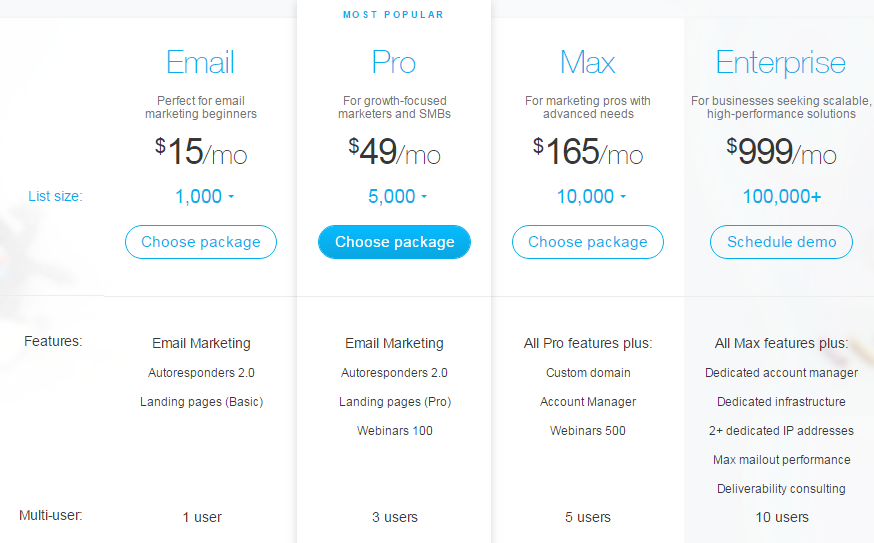 Aweber: The basic package at Aweber starts at $19 per month for about 500 subscribers and you can send unlimited email newsletters to them. The package can be upgraded depending on the subscriber list and your requirements.

Overall, GetResponse and Aweber both are the fabulous email marketing tools. Both offer immense range of features to help any business grow. But, GetResponse is surely leading Aweber in few aspects like Aweber lacks landing page editor. Also, Aweber pricing is slightly higher than that of GetResponse. So, people looking for the finest email marketing tool, must consider GetResponse over Aweber.
Message: I hope that you have enjoyed 'GetResponse Vs Aweber: The Best Business Promotion & Branding Tool' article. However, if you want me to deliver more items, then please share my post. You can use Social Sharing Widget provided at the end of every post. After all, Sharing is Caring!