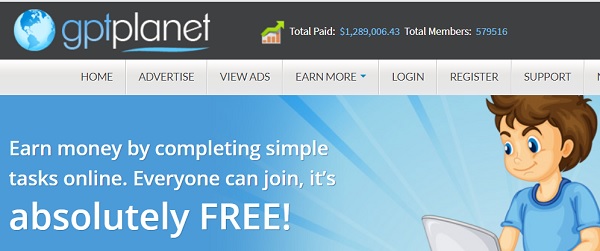 Do you aware of GPTPlanet? Want to know about it in detail? Then have a look at this complete Gptplanet review and gather the detailed info. In general, GPTPlanet is the "Get Paid To' website that provides you a particular opportunity to earn some income. It can be done by completing watching videos, clicking on ads, small tasks and a lot more. This site is active since 2010. It is an international site and anyone can able to easily join in this site.
This site also consists of the forum. Through that forum, you can check and visit the proofs of payment from the website members. Then one can locate different offers and promotions. Also, individuals can read any news and announcement from the website through the forum. So, if you want to earn a passive income, just go through the Gptplanet review further and know more.
What is GPTPlanet?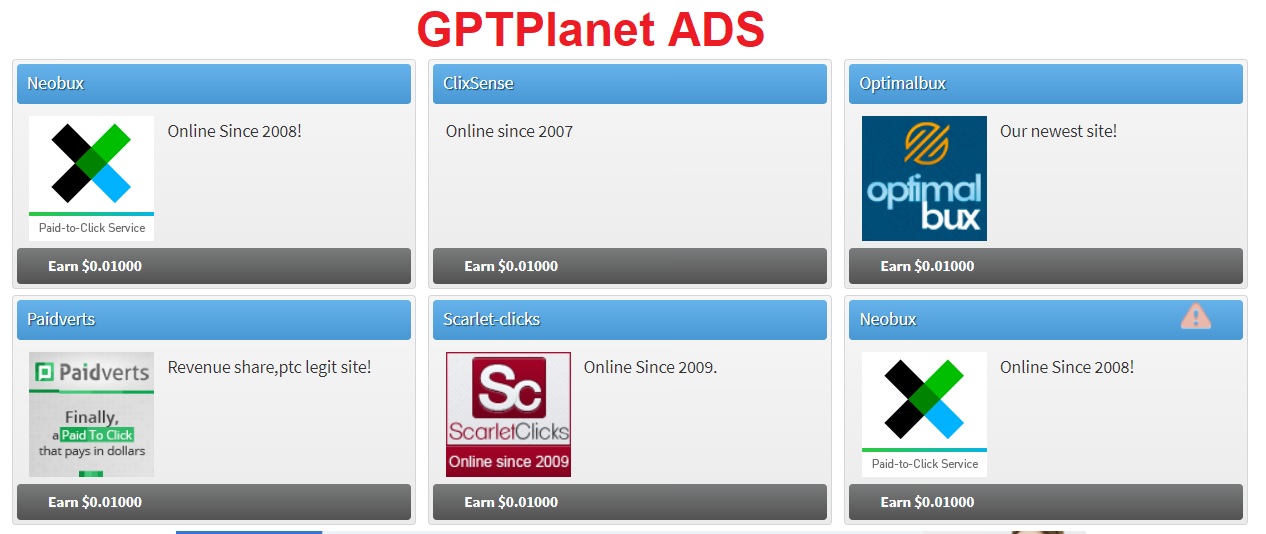 GPTPlanet is one of the best PTC or GPT site that is allowing the users to earn more passive income through most unique tasks. The task of the GPTPlanet is to make its members watch the ads completely and pay for them. It is also very user-friendly and no technical knowledge requires accessing this site. If you have earned $1 in the account, then you can get your payment.
How to use GPTPlanet?
At first, you have to visit the official site of GPTPlanet and then fill the registration form.
Then you have to enter your full name, username, DOB, email address and then the password
At the time of registration, you have to pick the payment method. The payment methods are SolidTrustPay, Perfect Mondy, Bitcoin, Payeer, Skrill, Neteller, LiteCoin, AirTM, Payoneer and Dash.
As the technology gets updated, many payment options are introduced, so there is no need for the PayPal option is included
Agree on the terms and condition and then submit the registration form
An email will be sent to you to confirm the email address
Just make a click on that link to complete the registration process
You can pick the membership package after you register with the company
There is no payment is needed for a standard membership package
If you want more earning, then you can choose the best package
Premium member can able to earn up to $0.10 every day
Premium members can get a 100% commission for each day during referral. Standard members can earn 1000% commission for each day.
GPTPlanet Review – Features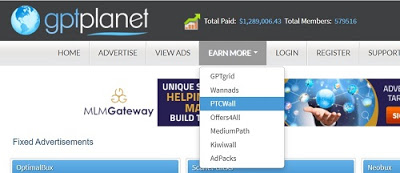 1. Complete offers
You can find the offer wall here on the site. Through that, you can pick the various offers to complete. There are certain offers available on the wall that will need you to provide them the complete credit card data.
2. Redeem points
You can get 10,000 points when you watch one video.
3. Paid to view ads
You can earn a reasonable amount through each ad that you are watching on the website. When the ad is clicked, there is a certain timer will be set. You have to click the upside-down image on the monitor to earn the money when the timer has been completed.
4. GPTplanet Referrals
If any individual join in the site as a member through your link, then you will get the payment
5. GPTplanet Surveys
You can also able to earn more money by filling out surveys like all the GPT websites. You must require qualifying for the survey and then complete it before you get paid.
You may like to Read,
Why should you use GPTPlanet?
Apart from that, through this site, you can also able to earn more amounts by referring your friends or family members. You can check the payment proofs through the forum as mentioned earlier. The money you are earning here is based on how many users are in your downline.
Benefits and disadvantages of GPTPlanet:
GPTplanet Benefits
This site is maintaining its stability since 2010. There are no membership restrictions. Peoples from all over the country can become a member of this site. The referral program is unlimited. You can able to refer a number of peoples as much as possible and can earn through that. Forum is always active and you can check out the credibility through it. The rented referrals are very much easier and active to control any other PTC website.
GPTplanet Disadvantages
Self-sponsored ads and slow earner is the major side effects of the GPTPlanet. Almost all the ads have been completely sponsored by the admin. There are no advertisers are involved in it. This approach would lead to face certain problems in case the website never generates particular sales to make the payment for those ads.
Is GPTPlanet Scam, Fake or Real?
You can completely depend on this GPTPlanet. Sure it is a legal site. Anyone in this world can able to easily earn through. Many studies also suggested this site as a legal one. Even though it has some defects, still it is not a scam one. It is completely real and you can believe it.
GPTPlanet Review: PROS
Get $0.001 for watching just 5 to 7 seconds ads
The ads frequency is relatively higher
Multiple numbers of payout options are available
GPTPlanet permits multitasking
Multiple choices are there to earn money
There is no limit at the time of direct referrals
The forum is active always
GPTPlanet Review: CONS
For free members, the rented referrals are limited
To receive the referrals, daily "login and click" activity is most needed
Only lower compensation can be provided for per ad
Conclusion
From the above-mentioned scenario, it is very clear that this is a legal site to join and earn money online. There are enormous users, you have been getting paid more than 50 times and it still goes on. So, your earning is completely depends on the people who join the site through your referral link. Don't miss this opportunity. Just have a try at this GPTPlanet. Sure you will love it.