After writing posts on
Grammarly discount
and
Review of Grammarly
, I am writing this Grammarly promo codes post. If you have missed my post on Grammarly discount then you should never miss this opportunity.
With the help of this Grammarly Promotional code link, you can avail Grammarly premium account subscription only in $11.66.
Grammarly Promo Codes: Who can avail this Grammarly Promo Discount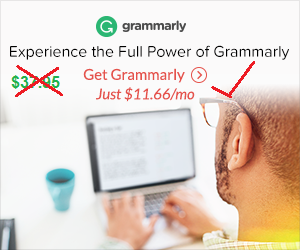 Any first time Grammarly user can avail this Promo code discount. If you are very new or planning to buy Grammarly premium subscription then you can use this link. Unfortunately, if you already have subscribed to the premium version still you may try this link for your next renewal (no surety of existing renewals but you may give a try).
This is best for you if you are a:
Student
Teacher (especially if you are an English teacher)
Job holder
Employer
or from any profession that needs English writing or speaking skills



Why Grammarly is most lovable English writing tool over the world?
Before writing further I would like to show this video that will help you in understanding how Grammarly tool helps in improving your writing skills. This video contains the live video of its working features.
After watching this video, you already have got the basic idea of "How Grammarly works?" and why you should Grammarly premium subscription.
Now I am writing about Grammarly in short if you have not watched the video yet.
According to me and my experience,
Grammarly is an automatic tool that works like a human tutor who finds our mistakes and provides the correct solution/answer of our errors/mistakes. It helps everywhere you go online, whether you're writing any email or just updating status on your social networking profiles.
Grammarly comes with many add-ons, some of them are:
Browser Extension
Grammarly for Microsoft Word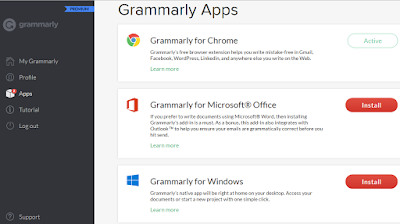 I have listed only two because I've used only these two add-ons. Let me explain in brief how these two addons work…

1. Browser Extension (Activated in Grammarly promo code discount link)
The browser extension is a special extension designed by Grammarly.Inc. This extension helps everywhere you go online in improving your grammatical errors. This extension is activated for both FREE and PREMIUM subscribers of Grammarly.
Click here to Activate Grammarly extension to your browser. It will ask you to create the account for adding the Browser extension.

Requirements:
Internet Browsers that Support: Google Chrome, Mozilla Firefox, Safari and all other Major Internet Browsers.
Extension size: 250Kb (Takes few seconds in installation).

2. Grammarly for Microsoft word (For Premium Users)
This addon/option is activated only for premium users of Grammarly. If you want to use Grammarly for Microsoft then you must buy Grammarly premium subscription from the link to Grammarly promo codes added above in this post.
Once you download Grammarly for Microsoft, you will able to use all the features of Grammarly in Microsoft writing as well. It helps while you writing/editing any document in MS-Word. If you work using Microsoft word then this addon is the best fit for your needs.
Is Grammarly Free version enough for your needs or should you buy Grammarly premium version?
Grammarly Free version offers very limited access to its features as compared to Premium subscription. Grammarly free version offers only 150 critical grammar and spelling checks.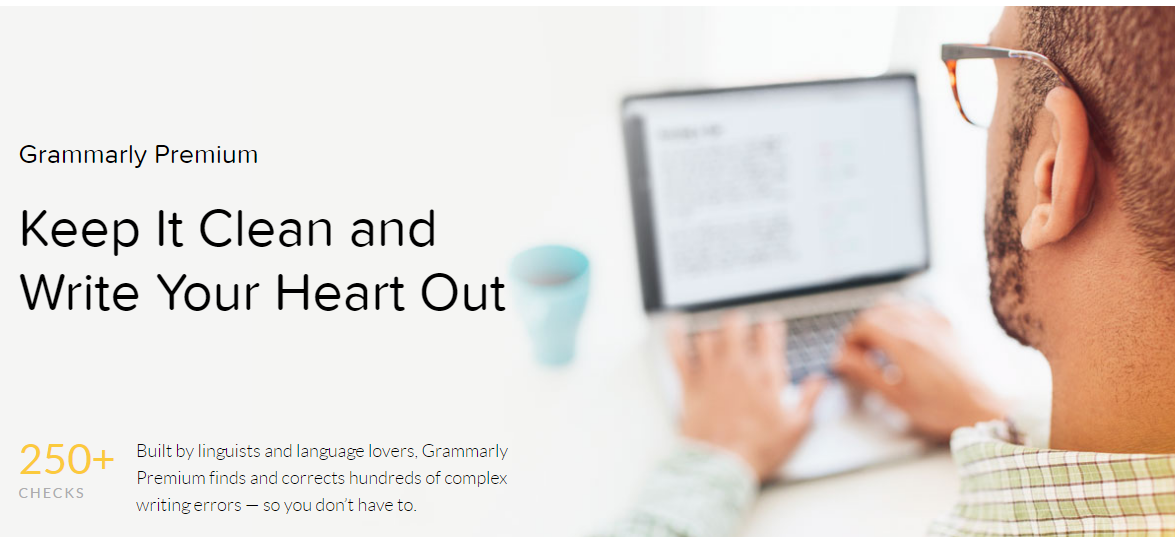 Grammarly premium account offers:


150 Grammarly and spell checks.
100+ advanced grammar and spell checks.
It provides Vocabulary enhancement suggestions.
Plagiarism detector for webmasters.
So after considering these points, you must want to go for Grammarly premium subscription and here I am providing you the Grammarly promo code discounted link.
You may like to read,
Grammarly Promo Codes: How to Avail Grammarly promotional discount offer.

Click here and create your account.
Select your plan and you will find billing according to $11.66 only.
Make payment.
You will be done.
After reading this post and trying the Grammarly promo code link provided in this post, comment your experience and success. If you face any problem in availing the given promo code then you can ask me without any hesitation by using our comment box given below the post. I will reply your queries as soon as I can.
Message:
I hope that you have enjoyed 'Grammarly Promo Codes: Avail Grammarly Premium in $11.66 Only' article on
Tips2secure
. However, if you want me to deliver more items, then please share my post. You can use Social Sharing Widget provided at the end of every post. After all, Sharing is Caring!