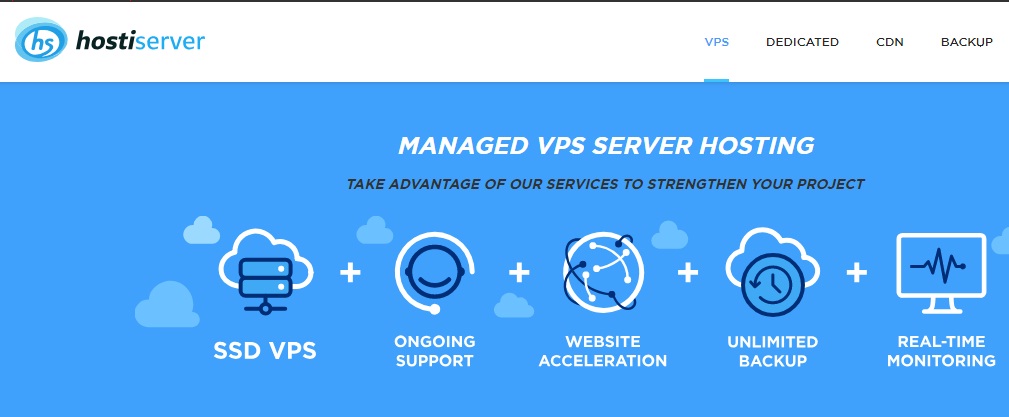 What is Hostiserver?
Hostiserver is a website which offers web hosting services. With its help, you can post your own website or web page on the internet for other people to see. It offers many packages on web hosting. It offers round the clock services for website hosting. They take care of the infrastructure required as well as the technical tasks which are required for hosting a website. In case of purchasing a domain for a website, it also helps you do so. With its help, it is possible to focus on the business part and leave the hosting issues on expert hands. Here is the link to their official web page https://www.hostiserver.com/
Hostiserver Features
1. VPS Hosting- through this service, you can supervise your web content according to your ease. It provides full technical support for that. Initial setup is handled by the team for easy supervision. Along with that, backup storage is provided too. Its real-time monitoring allows you to witness a great performance level. It also makes sure that your server is secured. With its flexible configuration plans, you can choose your plan according to your budget.
2. Dedicated server hosting- provides branded hardware from reputed companies. It also provides extra hardware if required. It provides top class security solutions and also provides original hardware devices and servers. Along with that, it allows private peering. You can also connect to the main IXPs.
3. ANYCAST CDN- lets you quickstart the CDN platform without any obstacle. It is also fully compatible with all the applications and CMS so that there are no issues in its implementation. The optimisation feature allows your system protection from overload requests. In case you want to set a limit to the visitors from undesired countries, you can do so with the help of this feature.
4. Usage of branded hardware parts increases reliability and quality. The connection of the backup servers is so that the data transfer is done within a matter of time. Monitoring is also done round the clock in case of any issues or problems. for backup of data, one can also choose from a range of locations. To ensure normal business processes, there is an option for data backup which lets you recover lost data or corrupted data.
Hostiserver Pros
There is a support team which provides 24*7 support and assistance in case of any types of issue. They help to resolve any problems encountered.
The main feature which makes it so popular is the backup provided. It ensures that no data is lost, damaged or corrupted. In case of any such problems, you can recover your data with their excellent backup systems.
It provides the best security for protecting your data. The security system provided by them helps to safeguard all the important data.
They provide the best hardware from branded companies. It claims that no hardware parts are resold and it provides top quality hardware.
It also supports windows/ASP.NET.

They are offering

$150 Sign bonus

to all new clients.
Hostiserver Pricing
1. VPS Hosting

The price plan for VPS hosting is- USD 19.95 for a monthly plan of SSD-20, USD 39.95 for a monthly plan of SSD-40 and USD 79.95 for a monthly plan of SSD-80.
2. Dedicated Server Hosting

The price plan for dedicated server hosting includes- USD 130 per month for E3-1230 V5, USD 145 per month for E3-1230 V5 and USD 357 per month for 2XE5-2630 V4.
3. Anycast CDN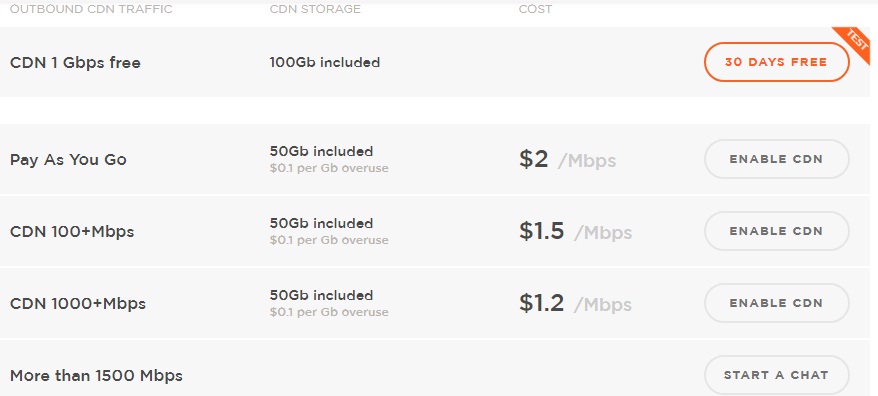 The price plan for Anycast CDN includes- 30 days free for CDN 100 GB, USD 2 per Mbps for pay as you go, USD 1.5 per Mbps for CDN 100+ Mbps and USD 1.2 per Mbps for CDN 1000+ Mbps. For more than 1500 Mbps you have to contact the website.
4. Online Server Backup

For online server backup there are multiple plans as follows- USD 10 per month for 250 Gb, USD 20 per month for 500 Gb, USD 30 per month for 750 Gb, USD 40 per month for 1 Tb, USD 60 per month for 1.5 Tb, USD 70 per month for 2 Tb, USD 90 per month for 3 Tb, USD 110 per month for 4 Tb, USD 130 per month for 5 Tb, USD 150 per month for 6 Tb, USD 240 per month for 10 Tb and USD 450 per month for 20 Tb.
You may like to read,
5 Tips to Make Your Website and Hosting Account Secure
What is SSL (Secure Sockets Layer) Certificate and How it Works
Conclusion
The overall features and services offered by Hostiserver promise reliability, good performance and excellent support which makes it a good service provider of web hosting. Its monitoring techniques, security and performance are top notches. It also provides multiple plans which are affordable and within the budget even for entry-level companies. The backup provided ensures data protection. Their 24*7 customer supports to its clients make it one of the best companies for providing web hosting.
Message: I hope that you have enjoyed 'Hostiserver Review – Managed Web Hosting and VPS Server Hosting' article on Tips2secure. However, if you want me to deliver more items, then please share my post. You can use Social Sharing Widget provided at the end of every post. After all, Sharing is Caring!