As soon as someone plans to start a
blog or website
, the very first thing they plan is about CMS, Hosting, and domains. Most of them want to have a
VPS hosting
Or a dedicated server for their websites but unfortunately, they reject this idea because of the higher costs of VPS hosting and dedicated servers.
Does this sound familiar ?
If you are also one of those who rejected the ideas of opting for VPS hosting due to its high pricing then I have a good news for you today. I am here with a review of a well-known hosting company HostSailor which provides VPS hosting at cheaper rates with high-quality services. HostSailor VPS hosting pricing starts from $1.99 per month.
Hard to believe…right? But, it is true.
HostSailor provides not only VPS hosting but lots of other services that we'll explore in this review.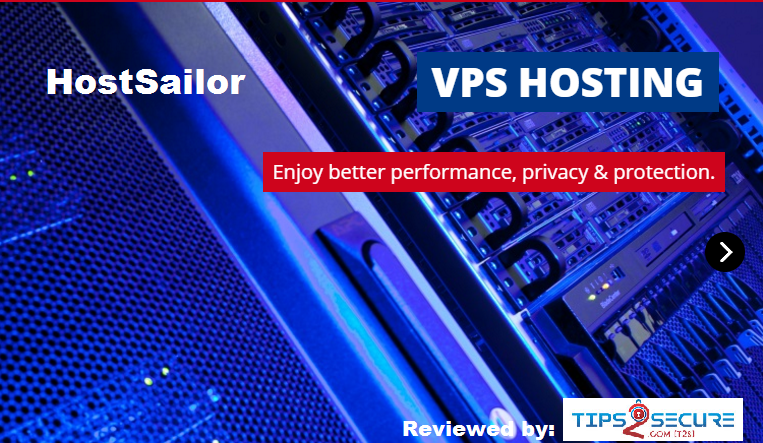 Let's start!
First of all, I would like to introduce HostSailor to those who aren't yet familiar with this brand.

HostSailor
HostSailor is a highly trustable UAE-based web-hosting, domains, dedicated servers, SSL certificate Provider Company. They are well known for their fast, friendly customer support and help. They always focus on their customer needs and are ready to serve their existing as well as new customers.
Moreover, HostSailor is able to manage a huge amount of traffic on your websites with 99.9% Uptime. Once you start using HostSailor I am sure you will forget others.
Services by HostSailor
As I already said that HostSailor provides lots of services to their users so that they can make their websites more attractive and secure ; so now I'd be highlighting some of their best services.
1. VPS hosting
VPS hosting is a virtualized server and you can choose between Openvz or XEN or KVM. Generally, VPS hosting is considered as the Ideal option for the websites with Average traffic.
HostSailor provides VPS hosting in different packages and sub-packages. Here is the list.
OpenVZ VPS hosting (LINUX)
XEN VPS hosting (LINUX)
KVM VPS hosting (LINUX/WINDOWS)


A. OpenVZ VPS hosting (LINUX)
OpenVZ is a container style of virtualization that's actually based on the Linux kernel and OS. If you are looking for OpenVZ VPS at cheap rates then you must choose HostSailor for this. Here is the detail of pricing and features.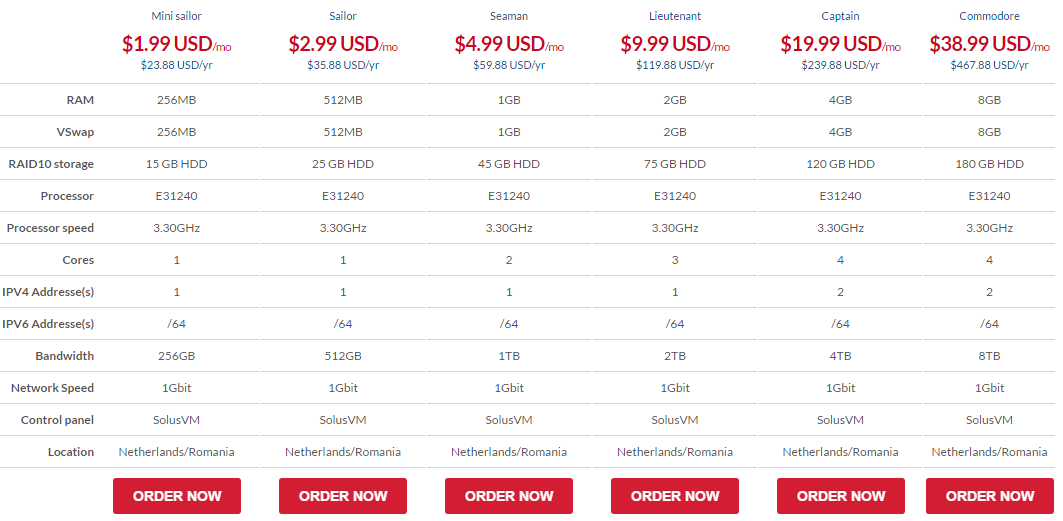 B. XEN VPS hosting (LINUX)
If you want to increase the reliability and functionality of your business website then you should go for XEN VPS. A Xen VPS will run its own isolated kernel, load its own kernel modules and would be as stable and customizable as a dedicated server.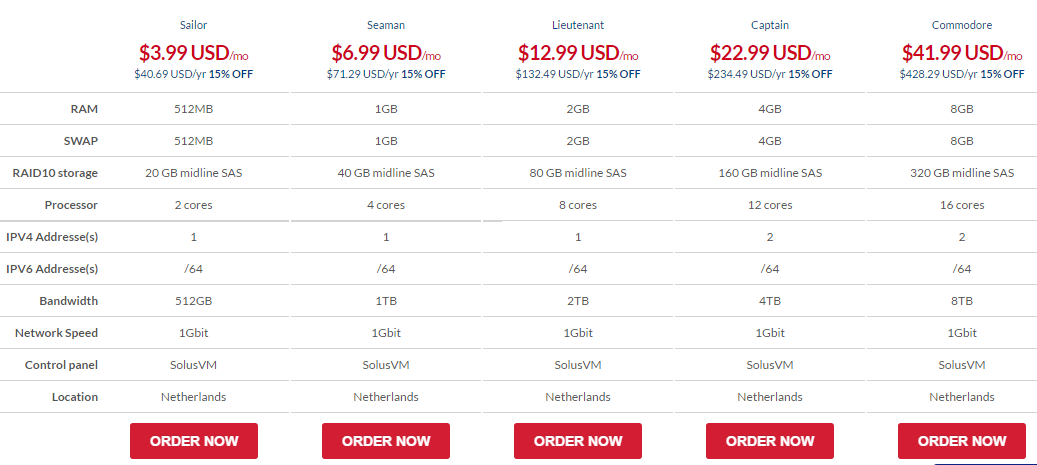 C. KVM VPS hosting (LINUX/WINDOWS)
KVM VPS costs a bit higher than other hosting plans but it gives the top-notch performance. In KVM VPS, it operates on its own server, independent of the host node. KVM VPS supports Linux, Windows, Solaris, and BSD. You won't need extra drivers when you use KVM hosting. Here are the KVM VPS plans by HostSailor.

KVM VPS (LINUX)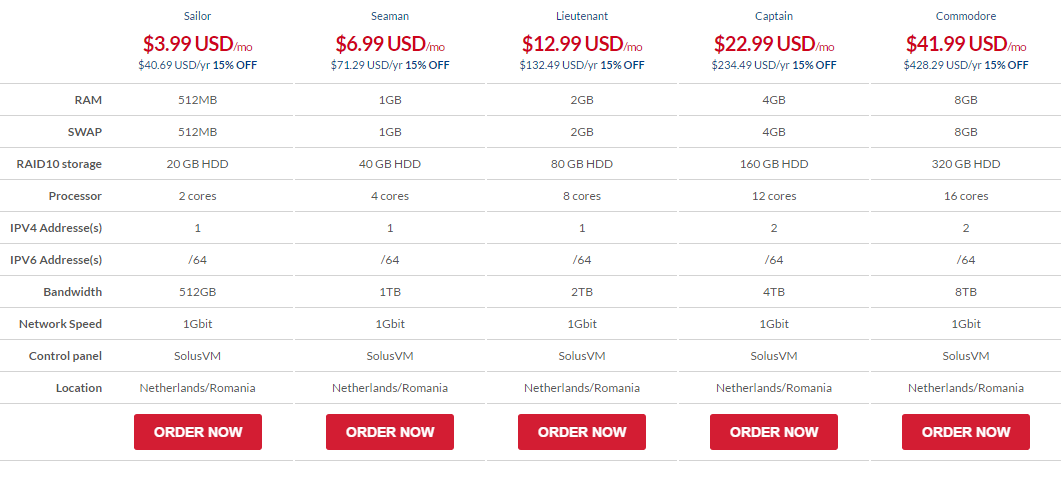 KVM VPS (WINDOWS)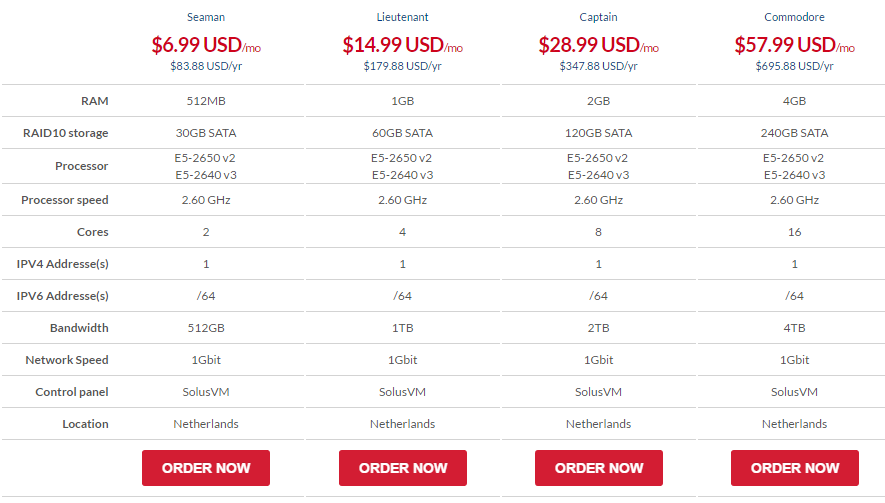 Need Extra BandWidth?
If you need extra bandwidth for your websites, you can ask HostSailor for this. HostSailor has a couple of extension plans for it.
Additional BandWidth add-on $1.25 per 512GB
Additional BandWidth add-on $2.5 per 1TB

2. Dedicated Servers
If you have a large website for which you need extra space then you should go for Dedicated servers. Dedicated server is a type of Internet hosting in which the client leases an entire server which is not shared with anyone else.
HostSailor is providing servers based on Romania and Netherlands.

If you buy a Dedicated server from HostSailor then you would also some additional add-ons which are shown below.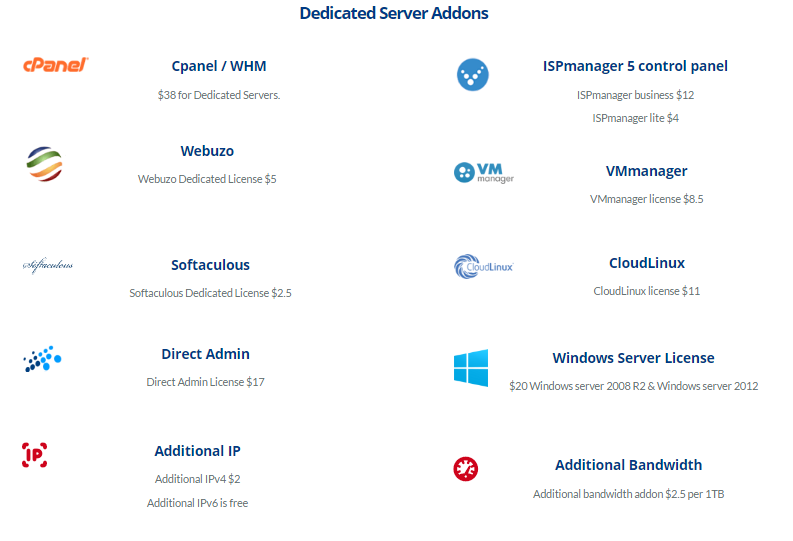 3. Domains
Yes, HostSailor also provides domains. Means, you can buy hosting, servers and domains all at under one roof. Domains start from $6.19 USD only.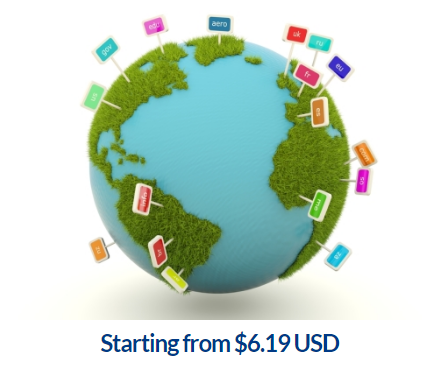 Here are some key benefits of registering your domain with HostSailor:
Get a wide selection of domain names available.
Get cheap domain names that won't break the bank.
Get dedicated domain name management.
Get 24/7 customer service support.

4. Reseller Hosting plans
HostSailor also provides Reseller hosting plans. Re-seller program means the client can buy their service and then re-sell it to his own client and get a profit for that. There is also an affiliate program by HostSailor which offers commissions up to 25% each sale.
Here is the plan of Reseller hosting offered by HostSailor.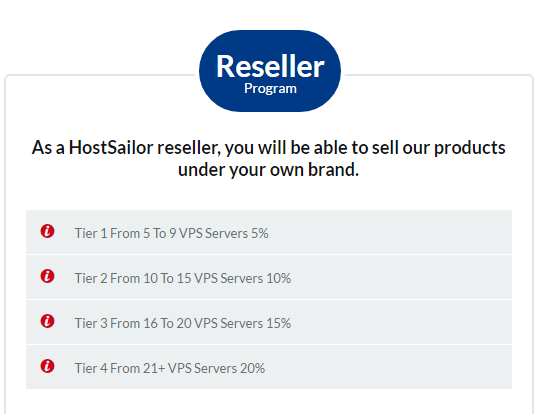 Affiliate Program by HostSailor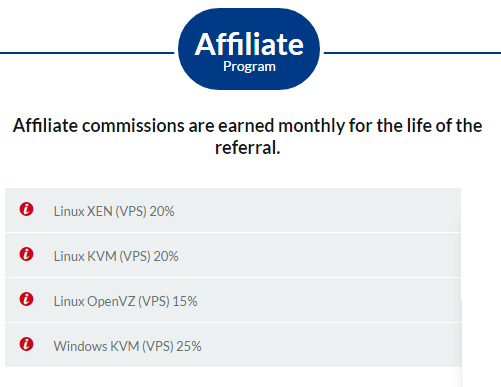 5. SSL certificates
SSL certificates are very important to enhance your online business security. HostSailor provides different types of SSL certificates whom you can buy according to your business needs.

So, if you are planning to start a website are still searching for VPS hosting services then just give a try to HostSailor and share your feedback with us.
Message: I hope that you have enjoyed '[Review] HostSailor VPS Hosting 2016: Starts from $1.99/Month' article on Tips2secure. However, if you want me to deliver more items, then please share my post. You can use Social Sharing Widget provided at the end of every post. After all, Sharing is Caring!