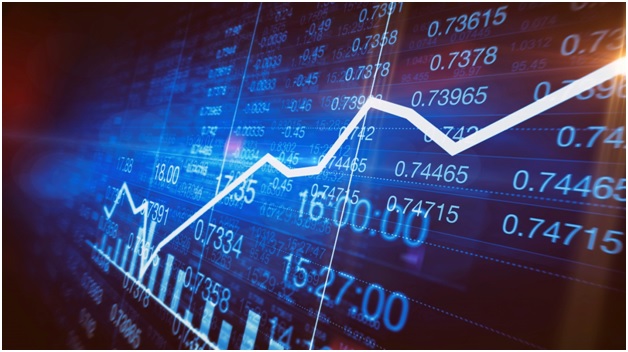 Are you still hesitating about making your first stock investment? Actually, plenty of people wish to try their luck as investors, but they're simply unwilling to take the risk.
However, in order to become successful, you are definitely supposed to be a keen risk taker. Naturally, you have to be familiar with the market trends as well as the numerous types of investment strategies.
Fortunately, you're able to become an educated investor in no time, by using some of the numerous available resources in the form of books, articles, or online courses. You can also learn from an expert, such as Paul Mampilly, whose popular newsletter has helped thousands of its subscribers.
Anyhow, the following tips will certainly help you become a successful stock investor.
Determine your goals
The primary thing to do prior to entering the stock trading world is determining your ultimate goals. You are supposed to identify the reasons behind your idea of becoming an investor so as to devise a solid investment plan. Perhaps your ultimate goal is purchasing a new home or saving money for your children's college education. Also, numerous people are investing to save money for retirement.
Regardless of the reason, make sure you calculate the approximate amount of money you'd need to fulfill your goals. For instance, in case your goal is purchasing a new home, remember to consider the deposit as well as the interest rate of the loan. Anyhow, if you are saving for sending your children to college, calculate the expenses for tuition, accommodation, and transport.
Apart from determining your financial goals, you are also expected to pinpoint the timeframe during which you'll gather the necessary amount of money. Investments over a long period are more likely to result in good profit gains than the ones over a short timeframe. Expecting to reach your financial goals within a short period is considered to be much riskier than opting for a long-term investment.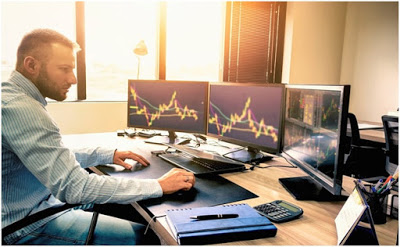 Consider your risk tolerance
Risk is an accompanying factor of every investment, but in order to make one, you need to determine your risk tolerance. Bear in mind that there's a high probability of getting no return on the investment as well as failing to return the money you initially invested. Click here to take a look at some of the most common methods of measurement for investment risk.
Therefore, you need to assess your willingness of taking risks. The higher the risk, the greater the possibility of getting a solid return. However, remember that high risks expose you to loss, so make sure you take one only when absolutely necessary. In fact, if being a risk taker is out of your comfort zone, don't become one unwillingly.
Get knowledgeable on the stock market
The following step would be familiarizing yourself with the stock market in order to make calculated decisions. Since market trends are affected by numerous factors, your job would be to analyze the way in which global politics and economy influence the price of stocks. Following the fluctuations in price of a particular stock over the years is undoubtedly helpful for understanding the trends.
Another useful way of learning about the stock market is reading books that teach you various successful investment strategies. If you aren't keen on reading books, you could read some of the numerous articles on this topic. Also, you could sign up for an online course on stock market trading that provides you with a certificate after its completion.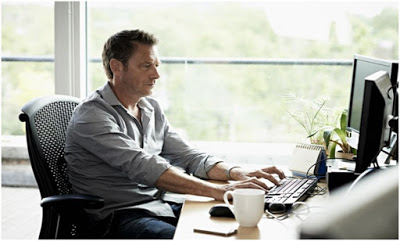 Select the right type of investment
In order to become a successful investor, you are supposed to choose a type of investment that matches your goal. For instance, the most common practice is purchasing shares of a particular company, thus becoming one of its owners. Naturally, your return would basically depend on the company's revenue as well as its value on the market. Visit the following link: https://www.wikihow.com/Choose-Stocks, for some useful advice on choosing stocks.
Furthermore, you are also provided with the alternative of investing in mutual funds. As its name implies, you are actually sharing this investment with other people. This option is more convenient for people who aren't fond of taking big risks, but the return will normally be lower.
Choose the right strategy
Prior to purchasing your first shares, make sure you select the right strategy. As a newbie, a good strategy would be investing your money in multiple companies in order to lower the risk. Investing in a few companies is considered to be more risky than being an investor in numerous firms.
In addition, you could try compounding, which refers to reinvesting the money that you've earned. Using this strategy would certainly help you to increase your earnings. Also, after gaining a certain amount of experience, you could switch to trading.
This strategy is far more active than investing, as you'll be constantly purchasing shares for a low price and then sell them for a much higher cost. However, trading involves greater risk as well as a solid knowledge on the stock market.
Purchase your first stocks
Considering your inexperience as an investor, the most efficient way of purchasing your first stocks would be contacting a brokerage firm. You're basically provided with two alternatives: hiring a full-service broker or a discount broker. The former one would not only help you purchase the shares, but also provide you with useful advice and suggestions. Anyhow, be prepared to pay a rather high commission for its services.
On the other hand, the latter would only assist you in purchasing the shares, without offering any piece of advice. However, you won't be charged a high commission, as some discount brokers even offer free trades. Naturally, the ultimate decision would depend on the budget you are willing to spend as well as on your
stock market
knowledge.
Wrap up
In order to be successful, make sure you learn the market basics, select the right strategy, and normally contact the best broker!
Message:
I hope that you have enjoyed 'How to Become a Successful Stock Investor like Paul Mampilly?' article on
Tips2secure
. However, if you want me to deliver more items, then please share my post. You can use Social Sharing Widget provided at the end of every post. After all, Sharing is Caring!