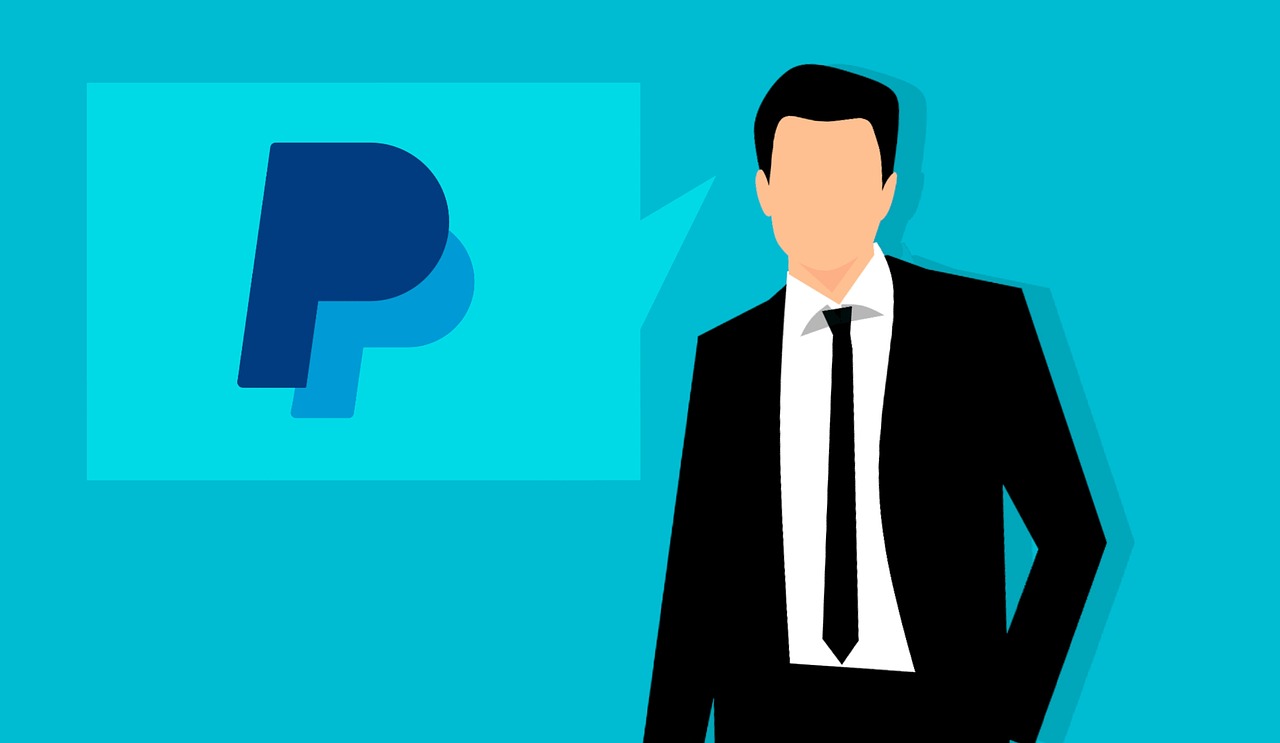 If you are a blogger or any website owner who is looking out for some ways that can implement PayPal payment to your WordPress site. WordPress site makes it quite easy to integrate PayPal on their site which will help to accept payment, donation and much more.
PayPal add-on makes it very easy to integrate in a WordPress site and to do so just follow the below-mentioned process:
How to install WPForms Plug-in
If you are willing to install WPForms plug-in to your site, download the plug-in. Log-in to the WPForms account and click on the "Download" option.
There will be a list of options where you need to select "Download WPForms". This will allow saving file WPForms file on your computer.
Steps to install WPForms on your site
Once you have downloaded the WPForms plug-in it's time to install it. So, go to the site where you want to install the plug-in and inside the admin dashboard select plug-in -> Add New.
Next click on the "Upload Plug-in" option which will give the option to select the location where the file is been downloaded. Click on "Choose File" and go to the location where WPForms is been downloaded. Click on the zip file to start the uploading process.
After upload process of the zip file, you need to click on "Install Now". This will take some time to install a plug-in to your website.
Once the plug-in is successfully installed it would have the form where you can activate the installed plugin. So, click on "Activate Plugin".
This would need to verify your WPForms license key to receive all new updates to the form and other support. To install and activate WPForms plug-in it is advisable to add the license key.
Thus your WPForms plug-in is successfully installed and activated in your WordPress site.
How to install the PayPal add-on and create a form
Once you have installed and activated WPForms plug-in to your site next is to install a PayPal add-on. To do so follow the step by step procedure:
First, create an anew form or edit some existing forms on your site. In the form builder page, you have to click on the setup option that will come with a list of forms.
There are some options like donation form, bank form or billing form, etc which you can select as per your preference. It is preferable to go with "Billing /Order Form" as it has all the required fields of implement payment.
There are many fields that you can add in form as per your requirement but PayPal needs one mandatory field that must work properly and it is the "Items field". These fields can have single items, multiple items and drop-down lists.
It is you to decide whether other fields are required or not. You can add as many fields as you want but make sure to have items field. (While integrating PayPal credit card information must not be included due to security reasons.)
Steps to add PayPal payment to you forms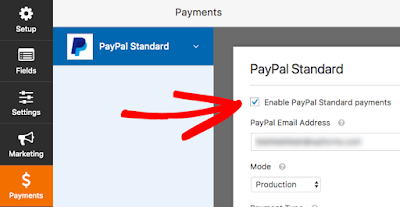 Once you have created a form with all the required fields, next is to connect PayPal.
You must be on the form builder page where on the left-hand side you will find many options. You go for payments ->PayPal standard. You will find a checkbox labeled "Enable PayPal Standard Payments" which is to be checked for further process.
There are other details which are to be filled and it is as follows:
PayPal Email address: It is the email address for the PayPal account where payment will be sent by users.
Mode: It gives two modes like production or Test /Sandbox.
Payment Type: The type of payment like it is donation o for products and services.
Cancel URL: If the user has changed their mind and doesn't complete the payment they will be redirected to this URL.
Shipping: If you are selling any product to users this field will require details regarding shopping. This would have the name, address field and other such information which is important at checkout time.
There are more two checkboxes at the bottom which are additional and can be enabled if you would like to have it. The first checkbox is "Don't ask the buyer to include a note with payment" were enabling it will ask the buyer to the mentioned reason for the payment else you can disable it.
The second checkbox is for some conditional logic and if you are willing to let your users allow choosing between paying with Stripe or PayPal enables it.
Lastly, when you are done with all required details, click on the "Save" button to set up your PayPal store in the WP site.
How to set conditional logic for payments (Optional)
WPForms not only allows you to set up PayPal but also gives the option to set conditional logic for the payments. This condition will help to create "Smart Form" which will change automatically based on the user's selection. This is optional and if you are not willing to go for it just ignore this process.
First, open the form builder select payments -> PayPal Standard where you can find a checkbox labeled "Enable Conditional Logic" which must be enabled.
Once you enable the checkbox there is some additional information in your form which will allow setting up a rule for users while making payment. These details are:
Process: It shows what will happen if the condition you set up is met.
Select Field: It is the section that will include the rule that you want to apply in the form.
Select Choice: It will have the value which you would like to contain in the field for the condition to work.
It is a conditional form that will work based on user selection. Suppose you want users to make payment under some condition, these forms will allow users to make payment only if they select this particular option.
It is advisable to set up PayPal's Test mode before making it Live so that errors can be rectified and corrected.
How To Save Lost Leads And Sales In 4 Simple Steps
Conclusion
If you own a WordPress site just go for WPForms which makes it easy to install PayPal payment gateway to the site. The process is quite simple and you can put conditions as you require for the site. There are various other validations that you can select but for basic payment, it is enough to make it live.
Message:
I hope that you have enjoyed 'How to Collect PayPal Payments on Your WordPress Site' article on
Tips2secure
. However, if you want me to deliver more items, then please share my post. You can use Social Sharing Widget provided at the end of every post. After all, Sharing is Caring!