When it comes to design or create any word press form then one of the best Google form alternative available is WP forms.WP form is considered as the best plugin builder because of several reasons. Yes, the interface of this builder plugin is so easy and amazing. Apart from this, it provides several amazing features including conversation form, survey form and others.
Along with all these, this builder plugin also plays an amazing role in providing flexibility to the users so that they can add different payment options easily. While using this builder plugin there is no need to install any other multiple plugin to get more features. it is just like a complete package available at the best cost. The
WPForm
Products available are also so useful and amazing as well.
Along with this, there are several other added payment add-ons like stripe and paypal available in this package. This new feature makes it so easy for the users to connect stripe with the payment forms. There are more than million active installations and also the number of active users is also increasing day by day. It Is also owned by the owner and founder of wordpress blog WP beginner.
In order to make things simple for the users, they have released this amazing ads-ons. Among all, the strip is one of the best and most popular processor of payment that can be used to buy the digital entrepreneurs. However, now the question is how stripe can be connected. If you are also looking for the answer of this question then you will be glad to know that now you can easily connect stripe with the WP forms in just 3 steps.
Connecting stripe with WP forms in 3 steps
Here in the below section, we are providing the three simple steps through which you can easily connect striped with the WP forms. While following the process must remember that each and every detail must be filled properly and completely. If you select wrong credentials or details then you make feel difficulty while making the connection and completing the process as well.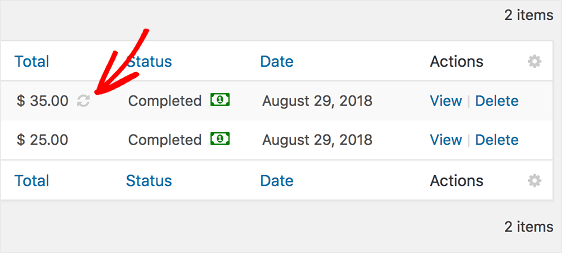 Step #1: Getting stripe account and WP forms
First of all, it is important to have a stripe account. If you are still having a stripe account and WP form premium then, there is no need to follow this step. In order to get the stripe account you need to complete the registration process.
Among all the features of WP forms, the stripe add-on is the premium one. In order to connect stripe with WP forms it is important for you to get the WP forms pro.
Step #2: Install and setup the WP forms on your website
After having an account and WP forms pro installed in the wordpress website you need to install and activate the stripe add-on on your WP forms. In order to complete these steps you need to go to the WP forms and then scroll towards addons From that section you need to select stripe add on and then click on it to install it. Wait for some seconds.
Once the add-on is installed then you need to authorize it and connect it to your stripe account. Now go to the settings section and then choose payments. Thereafter select connect with stripe option and then follow the steps given on the screen. Within seconds your account will be authorized with WP forms and you will be able to access it.
You may like to read,
Step #3: Add stripe to your payment forms
After authorizing the account with wpforms you will be able to accept payments online on that wordpress website. Now you need to do is to add the stripe with the payment forms on the website.
While filling up the necessary fields you need to add the stripe credit card field also. In order to decrease the appointment, it is important for you to use fewer fields. Once the fields are added you need to enable the stripe payment option just by going through the payment tab given in the WP forms builder.
Complete the payment description properly and then select the recurring payment options so that you can easily collect the recurring payments from the customers. If you are willing to choose the recurring payment option also then you needs to add and fill some more related details to the plan.
By following the above given three steps you will become able to connect stripe with WP forms. In order to complete the process and get connected it is necessary for you to follow each and every instruction carefully and completely. The WP forms product is also so useful that you can easily get your task done with the help of same. Additionally, these are cost effective as well.
Message:
I hope that you have enjoyed 'How to Connect Stripe with Your Payment Form in 3 Easy Steps' article on Tips2secure. However, if you want me to deliver more items, then please share my post. You can use Social Sharing Widget provided at the end of every post. After all, Sharing is Caring!