Making money online has been around since the first days of the Internet, but in the past few years people have found new and creative ways to do so. With the rise of Internet currency, bitcoin farming, online stores, various sites, advertising and most importantly blogging are the main source of income for people worldwide.
Blogging has revolutionized the lives of millions of people, from the people who write them to the people who read them regularly. These days there is a blog dedicated to just about anything, and bloggers have become famous as sport stars.
So how does one exactly go about writing a blog, and more importantly making money from doing so?
It's best to start from the beginning. Start by making your own
blog
, choosing a theme and interface, and think of something interesting that will get people's attention and make them read your blog. The most important aspect of a great blogger is creativity, and to make it in the blogging world you're going to have to think outside the box. Your blog can be about travelling, cooking, music, movies… just about anything really.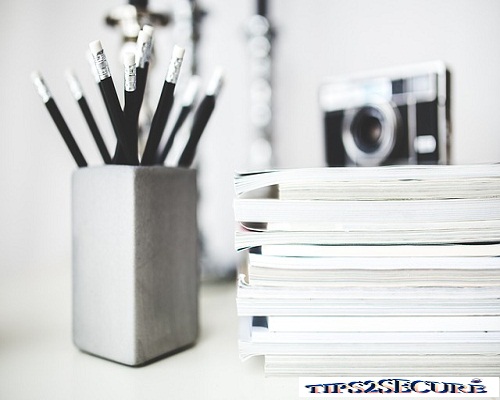 The next step is writing. Thinking about the content of your blog is the most critical aspect of blogging. To make money you need people, and to attract people you need to write up something interesting, something that grabs people's attention and makes them coming back to your blog. This is the hardest part of the process, and takes time and practice, so don't beat yourself up if you're not great at it from the get go. If you're writing a review type blog, which focuses on travelling and reviewing hotels, or food, or anything similar, then it is a good idea to read through some of the more popular blogs and taking a look at the way they're doing reviews and what it is that makes people read them. Just remember that every critic started out at the bottom.
If you've got your writing laid out, you need to get the word out about your blog. The sad thing is that quality content alone won't bring enough people to make serious revenue, so you have to make connections with other bloggers, advertisers, forums etc. and make them refer to your blog.
There are numerous
ways to make blogs with your money
, and an important thing is to be diverse. There is no one single way to make money from your blog, so you're going to use multiple sources of income. Small bits of money from here and there all eventually add up, and this is the way that most bloggers make their money. Relying on a single source of income is often non-profitable and highly risky.
A thing most bloggers, even at the smallest level do is display ads. Typically placed at the side or bottom of your blogs, make your ads relatable to the content of your blog. If the ads are of interest they'll get loads of clicks, and intern make you more money. Connect with an ad network and you can do this quick and pain free. A similar thing to this is writing sponsored post. Sponsored posts are a great way to get some extra cash, but try to keep them to a minimum so you don't turn off your readers.
You can also use your blog for affiliate marketing. Advertise someone else's product on your blog, and every time a customer buys their product, you get a share of the cash. Easy money!
If your blog is about celebrities, travelling, music etc. then you can add a sort of VIP feature in which readers pay for a kind of behind the scenes look at some of your articles, reviews and even a meetup with you if you get popular.
What most people don't realize is that bloggers often aren't just bloggers, but writers, painters and artists themselves. Your blog is the best platform to promote and sell your product, art or anything really. Selling books, eBooks, songs, videos, physical products etc. is a great way to make money and promote your blog. You can even start your own business, for example a web designer or photo editor and showcase your skill on your blog, thus making people hire you. The possibilities are endless.
There is no one simple step to earning money from a blog, but if you've got the creativity, and are willing to put in the required time and effort, who knows, maybe you'll be flying over to another part of the world and reviewing a hotel, all expenses paid.
About the author:
Tanya Cvit is a marketing consultant working in Croatian company
Internet marketing d.o.o
. Being in the business for over 6 years, Tanya has many successful campaigns behind her.
Message: I hope that you have enjoyed 'How to Make Money Online by Just Being Creative' article. However, if you want me to deliver more articles then please share my post. You can use Social Sharing Widget provided at the end of every post. After all, Sharing is Caring!.