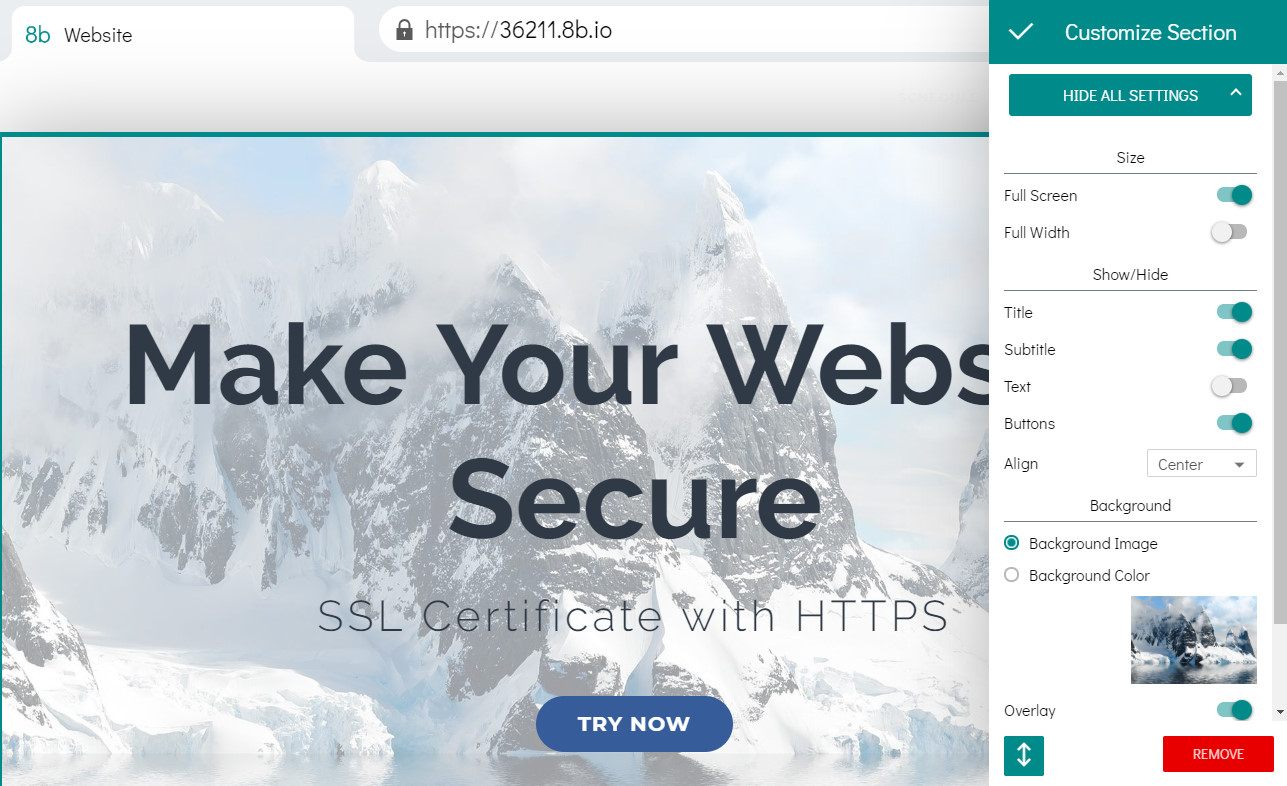 Generally, web transactions confidentiality protects the standards of authentication, and encryption is used by secure websites.
Transport Layer Security (TLS)
is the commonly used protocol, especially for Web security. This is also referred to as TLS predecessor, or
SSL
(Secure Sockets Layers). TLS makes use of other TCP/IP standards like LDAP directory access and IMAP mail to provide more security for the HTTP transactions. The web server and the browser need to be configured for the SSL/TSL to work.
When you try to access a website, your browser will send a request to the server asking to confirm the identity or authentication to use the TLS protocol. Cryptography is used by the authentication process to verify the certificate authority or third-party trusted independent like VeriSign or Comodo for server identification. The computer or user authentication is also processed by the TLS protocol.
The website page layout and visual aesthetics are referred to as Web Design. Web development has multiple processes in the creation of a dynamic website or static web application. Web design can be learned to showcase your creative thoughts. Web designing is the most important for both dynamic and static websites. People will access the website only if the web design is perfect, if not, they'll leave.
What is 8b Website Builder?
8b is the simple and free online website builder which allows everyone to create their Google-friendly, mobile-optimized and fast websites within a few minutes. It creates responsive and AMP pages loading very fast. It provides SSL certificate, domain name, hosting, lots of designs, and many more.
8b simple website builder is free to use and offers the best features for the users to launch their site. The tool offered by 8b will create a website with a professional look and very easy to work on it.
How to make your secure website?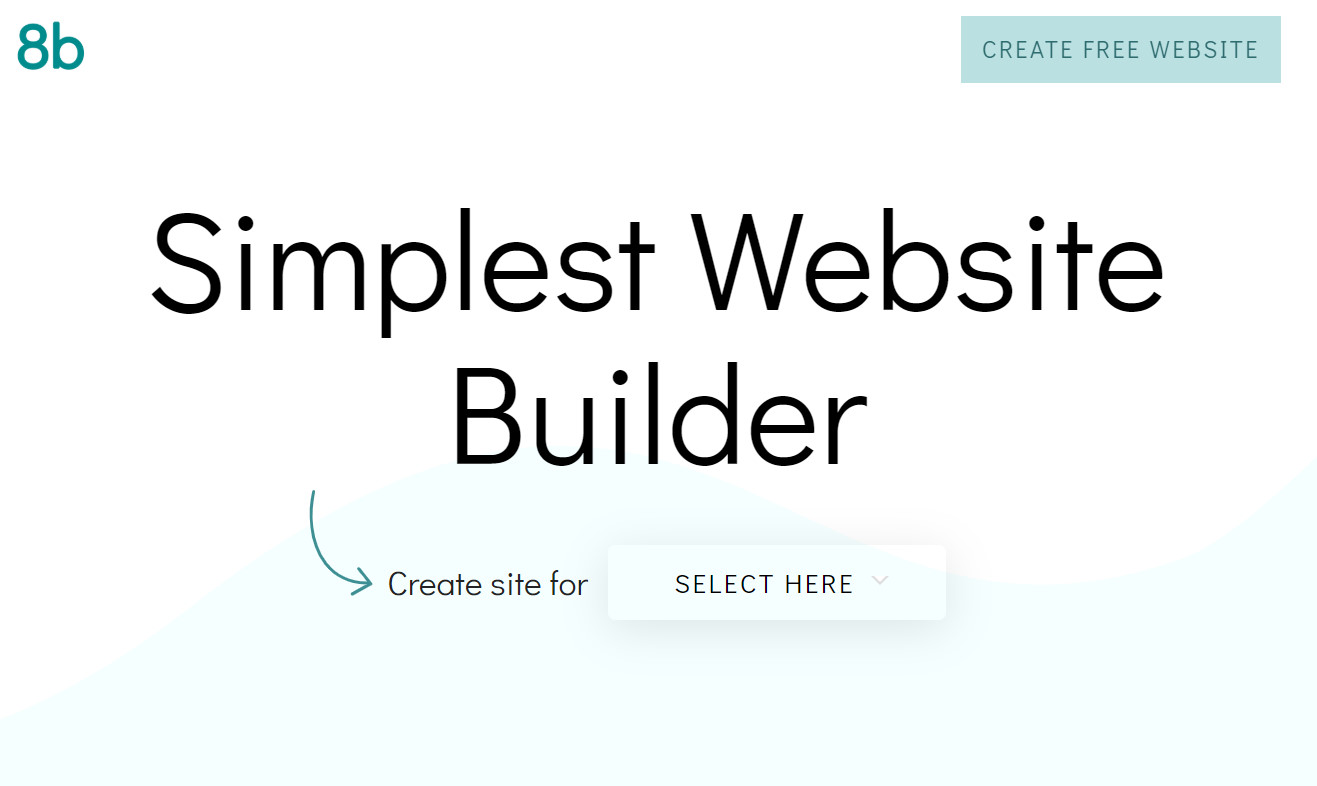 1. Sign up quickly: The free 8b website builder is super clear and intuitive which is not tedious to create a new free account. It is mandatory to create an account for designing the website. You have two options to create an account. On the home page, click the option named "Create Free website". You will get a pop-up registration window where you can use your Facebook or Google account or use your email address to process the account creation.
2. Choose a template: 8b offers you with a wide range of templates which can be used to create your own website online as effortlessly and quickly. A few lists of templates are Online shops, Portfolios, Photographers, Hotels, Events, Consultants, Companies, Agencies, and many more.
With 8b templates, you have a good chance to create your own website similar to other websites as well.
3. Design your website: You can easily start the customization process after choosing your preferred template and providing your site name. The customization process will directly work on your web browser. You just need to tab the page element to edit the template and it does not require any software or files to download.
For example, you can click on the text content from your preferred template and just change with your updated content. It is like an immediate process and you will notice the changes with live preview. The process will help you to customize the look and feel of the text on your website.
4. Publish your website automatically on HTTPS: You can publish your website, once it is completed. Hosting with a free website builder like 8b is not a hassle. Please click on the Settings and the pop-up window, you can easily customize by changing the Sitename, Favicon icons or symbols, and even change the domain name to your preferred one.
You can also click on the Connect Analytics button to select the PWA option and also remove the unused
CSS tags
. You can make use of the Google Index to broadcast your website on Google's list. If once the unused CSS tags are removed then your uploading speed with be automatically increased. After updating all the required information, click on the Ok button. On the next page, click on the Publish button to publish your website.
5. Connect your website to a domain with HTTPS: If you had already registered with a domain name of your own then with the help of SSL certificate it is much easier to connect at free of cost. With one-click settings, you can use your preferred domain name or make use of the own sub-domain name provided by the 8b website builder in the form *.8b.io.
You may like to read,
5 Essential Parts of Your Services Website
8b Website Builder Benefits
Instead of hiring an experienced web designer to create your own site, you can make use of this 8b free website builder. There is also no need for any special coding skills to customize the website.
Please find below the lists of benefits offered by 8b website builder site:
From across the globe, you can easily customize your website through an online platform.
You can design an unlimited number of web pages.
Your website features will be enhanced through the AMP technologies and bootstrap.
All the available features are customizable.
You are allowed to access the different category of templates.
It offers responsive and high-quality websites for entire devices.
The most important benefit: It is absolutely free, you will be amazed by giving a try today with 8b website builder site.
Conclusion
We are happy to inform you that the above-provided information helps you to understand about the 8b website builder and its importance. You can also refer the document to know more about how to secure your website and the benefits of using 8b website builder site.
Message:
I hope that you have enjoyed 'How to Make Your Secure Website – 8b Website Builder Tutorial' article on
Tips2secure
. However, if you want me to deliver more items, then please share my post. You can use Social Sharing Widget provided at the end of every post. After all, Sharing is Caring!