Adsense publishers are complaining about why Adsense earnings drop, what is the reason behind this huge drop in Adsense earnings, Adsense low CPC, Adsense low RPM, Adsense low CTR and many other queries responsible for this decline in the earnings.
Today on 1 January 2018, I have removed the Stats of CPC, CTR and RPM as showing these stats are not allowed by Adsense. If we do so then it would be violation of their TOS. So, I also advice you not to share such type of details or screenshots on your blogs or forums.
I am updating this post today with some more genuine reasons and facts for the question why Adsense earnings dropped dramatically this year 2018.

1. Increase in the number of Ad Networks
A rapid increase in the number of Ad networks is also one of the major reasons behind this decline in Adsense earnings. Now there are lots of companies who provide Advertising opportunities at very low cost as compared to Google Adwords. So, advertisers are taking more interest in those cheap Ad networks.

2. Low Conversion
Nowadays, advertisers are not getting good conversions and leads and the ROI they're getting is very low. These all are happening just because of the use of click bots, fake views, clickjacking etc.

3. Low Budget
Nowadays Advertisers are taking more interest in influencer marketing, sales campaign and other internet marketing strategies instead of PPC ad campaigns. If some are investing in PPC network then they spend low on these campaigns.

4. Facebook Ads
If you are reading this post then you might already know about Facebook ads and how cheap they are as compared to Google Adwords. Not only cheap but also easy to access and use their dashboard. FB Ads do not have lots of restrictions like Adwords.
Some other useful links for Publishers
Google Adsensee revenue calculator
If you want to check google adsense earnings per visitor or want to know how much does adsense pay per 1000 views (RPM) then this Google Adsense calculator by SmallSEOTools will help you. You can make estimates of your Adsense earnings according to your views, CPC etc.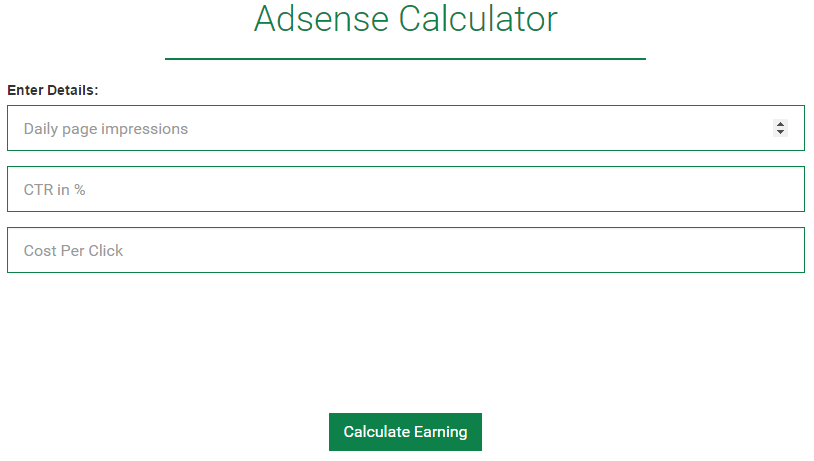 You may also like,
My Adsense Journey- How I Got Paid First Adsense Payment of $113
How to Show Ads on Google AMP Pages of a WordPress Website?
Top 10 Best Niche for Adsense: High Paying Niche List 2017 [Updated]
How to Track Adsense Earnings Of a Single Post!
Adsense Publishers – Frequently Asked Questions [FAQs]
I don't think so much that it should be the reason of worry for the publishers. Earnings always fluctuate and it depends on the Advertisers' capacity to invest in their campaigns.
Actually, Advertisers tend not to invest a lot after the holidays that is why there is a huge decrease in the earnings specially at the start of the year.
AdSense has been getting lower and lower for years. It's based on a bidding system, new users are outstripping new Advertisers, therefore, forcing the bids down. Advertisers spend their money at different times and in different ways.
There are alway vast changes over short periods, holidays, times of the year etc. There isn't a lot you can do about it. According to the reports of the publishers, a fact comes in front that January 2015 was about 1/2 of 2014 and now 2018 is 1/3 of 2015. There is always an advertising dip in January, but it's worse every year.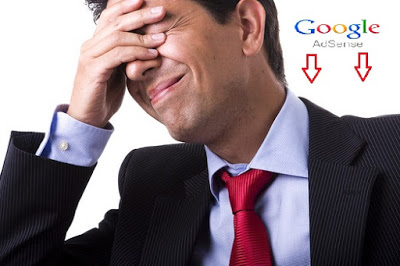 I would like to share my story of earnings which have been decreased by 70-90 percent as compared to last month which was at the end of December 2015. But before proceeding, I am going to give you the best answer to this question… Why are Adsense CPC and Earnings low in 2018?
Read out this best reply from Google Adsense team itself,
Hello,
This is a question we receive each year in January. Advertising budgets companies spend on AdSense has a strong negative trend between December and January which is purely seasonal and has something to do with the holiday season in many parts of the world. This is when advertisers spend the most. Often, site visitors are also more interested in ads when they are e.g. looking for holiday gifts. Both trends together result in a sharp drop in RPM (lower CPC, lower CTR) in January.
As such, I certainly share your desire to keep the same level of earnings as December comes to an end, but it is the norm to have much lower earnings in January, and there is more or less nothing in particular you or us can do about it. Sorry about that.
Best of luck with AdSense!
Mostly publishers complaining that January 2018 is the worst month of the year for them. I am also facing the same situation.
My Adsense stats in December 2015.
Stats Removed: As it is not allowed by Adsense to share CTR or CPC.

Adsense stats in January 2018.
Stats Removed: As it is not allowed by Adsense to share CTR or CPC.
See and feel the difference, i.e., around a drop of 92.5%. Should I worry? But I don't. Because as I already told Advertisers spend their money at different times and in different ways, and the season of Valentine's celebration is on the way and coming soon and the Advertisers will invest again and at that time earnings will also increase.
If you are the older Adsense publisher then you might be aware of these changes of Up and Down according to seasons. If you are a new then I suggest you not to worry, just wait and watch the things are happenings and soon you will be able to understand these seasonal changes.
Conclusion

I hope this post may help you in relaxing your mind about the questions which were in your mind before reading this post. Also, if you are an Adsense publisher then please share your own stats, drop in earnings, views, and comment with our readers. It would be appreciable and beneficial for you and readers both.
Message: I hope that you have enjoyed 'Why Adsense Earnings have Decreased by 50-70% in January?' article on Tips2secure. However, if you want me to deliver more items, then please share my post. You can use Social Sharing Widget provided at the end of every post. After all, Sharing is Caring!