If you are thinking of buying an underwater camera, you must know that there is no such thing as the best camera. There is only the right camera for your personal needs and budget. There are several different types of cameras for photographs at all levels and to suit all pockets.
Given below are some useful guidelines for selecting the right underwater camera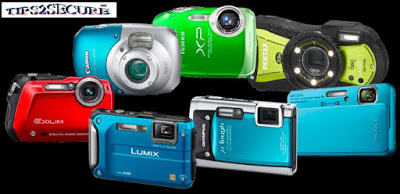 Decide between compact and DSLR. If you are a seasoned underwater photographer you must buy a DSLR. But if you have just started with underwater photography and are indeed learning it, you should better buy a compact camera. Compact cameras are capable of taking impressive underwater photos. They come equipped with several features that make underwater photography so effective and enjoyable for the users.
Read Also,
How Has Mobile and Tablet Advertising Revolutionized Businesses?
Next important thing to look for in an underwater camera is whether there is a suitable housing available for it or not. If the camera does not have a housing, it is not worth buying. Though popular high-end compact cameras have at least one housing option, some have multiple choices.
Another significant decision that you will need to make when buying an underwater camera is to decide whether you will be shooting in manual mode or not. Auto mode works well when shooting on land but it is not very effective underwater. It is therefore advisable to take some time and learn manual controls. Most good models of underwater cameras that are available in the market offer manual control feature. They are designed so that it is easier for the user to adjust the setting without going to the confusing menu settings. Such a feature makes shooting in manual mode lot easier.
Yet another decision that you will need to take when buying an underwater camera is whether you want to shoot in RAW or JPEG. If you intend to use manual controls RAW format would be really useful for you. RAW files are digital negatives. They are uncompressed files that preserve as much data as possible. It is of great use when editing the images.
However when you shoot in JPEG, your camera will compress the file and add a set of processes that will add sharpness, saturation, contrast and other such features, making your image look much more impressive. However, during this compression a lot of information is lost and can never be retrieved. RAW files don't process the image at all and thereby help preserve all the data. It enables you to edit the image yourself, as per your liking.
Size is an important factor to consider when buying underwater camera. Small cameras are easy to carry especially when you have all the dive gear with you. Large cameras become too cumbersome to carry while diving.
Underwater cameras come in all price range. If you are restricted by your budget, make sure you buy a camera that has standard features and that can meet your underwater photography needs. Look online for attractive deals.
Message: I hope that you have enjoyed 'Useful Guidelines For Selecting an Underwater Camera' article. However, if you want me to deliver more articles then please share my post. You can use Social Sharing Widget provided at the end of every post. After all, Sharing is Caring!.