Hello readers, hope you all are doing well. Finally, we have started interviewing the top bloggers and SEO experts from blogging industry on Tips2secure. These interviews will guide you and make you learn more about blogging.
Want to learn more why we have started this, then do read this Intro. article on
Bloggers Interview
section.
Today on Tips2secure, Iftekhar Ahmed is with us, founder of IFTISEO – Your Benefit Our Happiness. You can find a lot about him in this Interview.
Then why to wait? Let's start!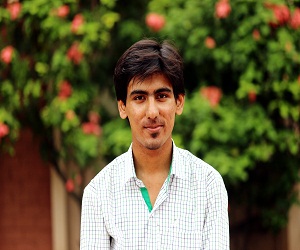 1. Tell us a little about yourself.
So, I am a 20 year old student from Bhopal, India. Pursuing bachelors in computer science engineering. I am also very big football fan and a computer geek. Besides this I am a blogger, SEO analyst and an Internet marketer with over 20 sites under various niches.

2. When & how did your blogging journey started?
It started back in 2013, I was very much interested to make websites and make money through them, but I didn't had the right method. I tried yola, wix and some other site builders to make my websites but that never gave me anything. And after this I got knowledge about blogging, I read a lot about it and then in Nov 2013 I decided to start iftiSEO. And this marked the beginning of it. Though I was still not sure about it, but I kept on posting and on Jan 2014 I decided to get it on a custom domain (www.iftiseo.com). Since then I have always took iftiSEO seriously and have always tried to post unique stuff with the best possible explanation. While working on it, I learned a lot about SEO and then on I started many other blogs. Today I own over 20 blogs and some of them are really doing it well. That's how I started.

3. Tell us something about your blog(s) (niche and purpose).
I can talk about 2 of my blogs here, One is iftiSEO.com and other ecloudTimes.com.
iftiSEO is my brand blog where I share stuff regarding blogging, SEO, Marketing etc. The main purpose of this is to share unique content to my readers in such a way that it improves the knowledge of my readers as well as give them positive results. I don't focus much on monetizing iftiSEO with ads or any other network, I rather keep it simple with only quality post.
The other blog I listed above is ecloudtimes. This is a multi-niche blog where we post content covering every category (mostly entertainment though). I am hardly giving any time to it and the content is being added by our writers.
Apart from this, I own some more long term sites on sports niche. But I will prefer not sharing the link 😉 I hope you understand

4. What do you find most challenging about blogging about your topic?
Umm, having knowledge about your topic is the primary requirement while blogging. With no knowledge, you cannot simply run a blog. I have tried some niches that I didn't had any idea about and believe me, it failed miserably. So this is something that everyone must take care of.

5. How do you keep coming up with material/content for your blog?
I hardly post regularly on my main blog. I look up for the problems that my readers face and then I check up for the solutions to it. If there is something extra that I can offer to them, then only I go for posting it on my blog. And its not at all necessary to keep updating your blog frequently, I prefer updating it whenever I have some quality content to share.
However if sometimes I feel the need of topics, I simple use the various methods for generating ideas for content. My brother wrote a great post on it. I recommend it to everyone who face problems getting ideas.

6. Give us latest statistics (Visitors, earning and other that you want to share) of your blog?
Umm, of iftiSEO I never share any stats. I can share some stats of my other tech niche blog which I recently started in October. The blog is still not getting much traffic. The traffic for the month of December was 15000+ and it made over 500$ from AdSense alone. The cpc was $0.5+ and the CTR was around 12%

Another blog of mine in November gave me 250,000 views and It made around 7000$ from adSense in the same month.

7. Which hosting you use and why?
Most of my sites which are on WP are hosted on DigitalOcean servers. The reason being, cheap, reliable and can be optimized much better than any other hosting. The 5$ droplet works absolutely fine for a medium traffic blog. iftiSEO is on 10$ droplet.

8. What tools do you use for getting traffic?
I hardly use any tools, the only tool that I use is Keyword Planner and yes I do use ahrefs a lot to get all details about my competitor sites. It helps a lot to improve traffic and rankings (both directly and indirectly).
Read also,
21 Tested Ways To Drive Traffic On Blogs [Simple Ways To Drive Traffic]

9. How do you monetize your blog?
With different blogs I use various monetization techniques, but the best I prefer is Google AdSense. No ad network can beat AdSense. Other than this, I do use infolinks on my high traffic blogs (not always). I do get many direct ad slot sales on my blog and so this too counts as a good monetization source for me. I am still at the initial stages of affiliate marketing and haven't yet made much through it.
So AdSense, infolinks, direct ad slots, and sponsored listings/posts are my primary source of income for most of my blogs.

10. Which are your top favorite blogs on internet?
To be honest, there is no favorite. I open every blog that posts something I like. However Moz along with neilpatel.com are some blogs I love to read.

11. Name some bloggers that you have got inspiration?
I have always learned from everyone in this field, naming one will never be fair enough.

12. If someone was interested in blogging, what would be a few things you would suggest?
Firstly I will question him about his interest. Is he interested in blogging or is he in for money? That's the first thing to look upon.
Some suggestions would be:
• Pick the niche carefully, this decides your entire journey.
• Have patience, you will not start earning money from day 1. It can take upto 3 months, so you have to be ready for it and should never lose your confidence during this phase.
• Always start with custom domain (no particular reason)
• Blogger or WP both platforms are great but if you have money to afford hosting then simply go with WordPress
• Always share unique content with quality. And never go for copying or any blackhat activities.
13. What's next for you, are you working on any project or products we should be looking forward to?
Yes, I do have many plans for 2016. I have an idea for a product that I will love to implement soon. Other than this, I will be starting a set of niche sites under some powerful niches and yes, I will be very much involved in affiliate marketing with paid ads. Moreover in this field, you can start various things anytime without a prior schedule. So a lot more will be done which even I don't have idea about 😛
Interviewed by:
Suresh Kumar
Message: I hope that you have enjoyed 'Interview with Iftekhar Ahmed – Making 7000+ USD in a Month' article. However, if you want me to deliver more items, then please share my post. You can use Social Sharing Widget provided at the end of every post. After all, Sharing is Caring!