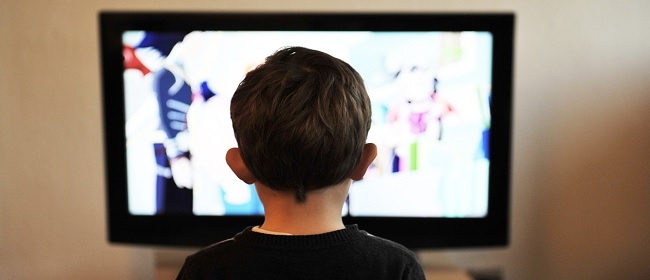 Watching TV shows online can be legal and illegal depending on how you are watching it on the internet. In most cases, you can know whether the TV content shows you are watching online are legal or not if at all it has ads or a sponsor. But this should not be a true basis to argue your point although it is used in often times.
Possible ways to know if a streaming TV show is illegal
Watching or downloading TV content on the internet https://www.msn.com/en-us/entertainment/rf-watch-online that has no commercial might be one sign that it is illegal, because a producer cannot afford to air content without sponsorship. Some of the ways discussed below are not basic foundations upon which you can truly determine the authentication of the legality of the streams. Here are some of the possible ways to determine if the streams are illegal:
Some of the sites that offer illegal streams normally advertise VPN services, proxies and other ways so as to hide your IP address from the governments and other website providers. If you are streaming a TV show or movie and requests you to download their VPN software or alternatively subscribe to a third party VPN service, there are high chances that the site is illegal.
A site might also try to cover their tracks if they post information about DMCA takedown requests. Chances are the site is illegal if at all they try to provide a section on their website that is meant to answer queries when they are airing an illegal TV show or movie. This shows that the site is illegal as they don't have official partnership with any company to provide the content.
One way to know if a TV show or movie is being illegally aired on a site is when the content providers display a disclaimer warning note that they are not at any fault if a copyrighted or illegal content is found on their site.
Possible ways to know if a streaming TV show is legal
Websites that provide free legal content get their films mostly in two ways. One way is by being permitted by the film studio to air TV shows, movies or any other content and the other way is when they provide TV content that is under public domain. When a film studio authorises a particular website to air its content it is either they are affiliates or the website pays the studio film.
A website legally airs TV show content if at all they have an "About Us" page or link that gives you information about where they get their content from. This link is normally indicated at the bottom of the home page.
In addition, a website that provides legal content usually gives contact information titled "Contact Us" or something related to it.
Websites on the internet that offer free legal TV shows
We have websites that allow users to watch TV shows for free while others at a cost. Those offering free TV shows have limited content. Alternatively you can subscribe to satellite service which provides an account you can log in to verify if you are legible to watch TV shows offered. The following are some of the legal websites that provide legal TV shows:
Hulu
This is the number one website that offers full and authorised TV shows, trailers and a number of movies for US visitors. It works in collaboration with Fox, NBC and many more.
Joost
Joost provides a great collection of TV shows collected from different sources which include old and famous cartoon classics like Transformers, Popeye, He-Man, GI Joe, Fat Albert and much more.
Emol
Emol offers great collection of free public domain movies, music videos, videos and famous TV shows.
A&E
This TV site offers popular shows like Intervention, Obsessed, Bounty Hunter and the cleaner.
ABC
ABC is another TV page that features popular shows like Grey's anatomy, Desperate Housewives, Extreme Makeover, Scrubs and Lost.
CBS
This TV show site has full shows like CSI, The Amazing Race, 60 minutes and much more
Comedy central
The Comedy Central page has TV shows like The Colbert Report, South Park, The Daily Show and much more.
Discovery Channel
This is a famous channel that has TV shows like The Colony, Verminators, Man vs Wild and a lot more.
You may like to read,
Fox
Another famous site that broadcasts TV shows like The Simpsons, Hell's Kitchen, Family Guy, American Idol, 24 and much more.
FX
The FX is a TV channel page that offers shows like 30 days, Rescue me, it's Always Sunny in Philadelphia and much more.
History Channel
This website offers channels like Expedition Africa Ice Road Truckers, Pawn stars and much more.
NBC
This TV page features a variety of TV programs including ER, America's Got Talent, Law and order, Saturday Night, Heroes, The Office and much. It is the most popular TV page that also offers a variety of classic shows.
Other TV sites that offer legal TV shows include TheCW, TheWB, SpikeTV, TBS, USA, VH1 and many more. It is totally legal to download and stream TV shows using well-known websites like Netflix, iTunes, Google Play, Now TV and many more. Some of these sites offer downloads at a cost, usually a one-off payment per show or a monthly subscription.
How to be safe from streaming illegal TV shows
It is easy to know whether the content provided by some of the sites is legal. For example, if a site offers some of the latest episode of Game of Thrones, The Grown or other premium content including TV, sports or movies for free which has no free trial, there are high chances that the content is illegal.
To be on the safe side, it is advisable to know which sites offer legal streaming or download of TV shows. Always use free trials that are provided by sites like Netflix and Now TV if at all you unable to subscribe to their content. In addition, it is important to look for reputable providers of TV streaming boxes. Buying set boxes from companies you are not sure if what they provide is legal or not.
Message:
I hope that you have enjoyed 'Is watching TV shows online legal?' article on
Tips2secure
. However, if you want me to deliver more items, then please share my post. You can use Social Sharing Widget provided at the end of every post. After all, Sharing is Caring!