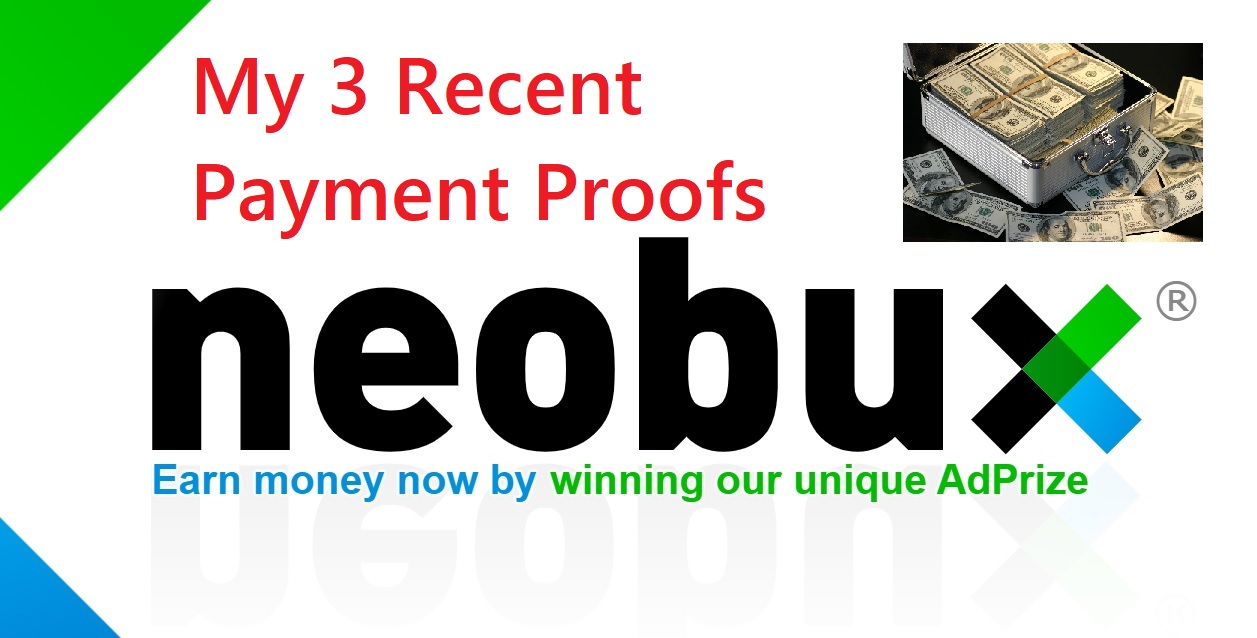 Last month, I joined Neobux and started renting referrals and around in one month I've earned some real money. In this post, I am going to show you my recent Neobux payment proofs.
You can check the exact dates and earnings in my Neobux review post that I published last week.
Also, if you're new to Neobux and planning to joining Neobux… and looking for Neobux payment proof to make sure it's paying… So let's start with my first Neobux payment proof.
If you have'nt created your accunt yet, you can Sign Up here.
Neobux Payment Proof (1st Proof)
I requested my first withdrawal on 18 October 2019 and got credited the same in my Skrill account instantly.
Skrill is the best payment method in Neobux, you can create your account in Skrill in a few minutes and start receiving payments in your bank account via Skrill even without verification. To create your account in Skrill, Click Here.
My Second Neobux Payment Proof
I was able to request my second withdrawal of $9.44 just after 4 days from my first withdrawal. Here is the screenshot as a payment proof;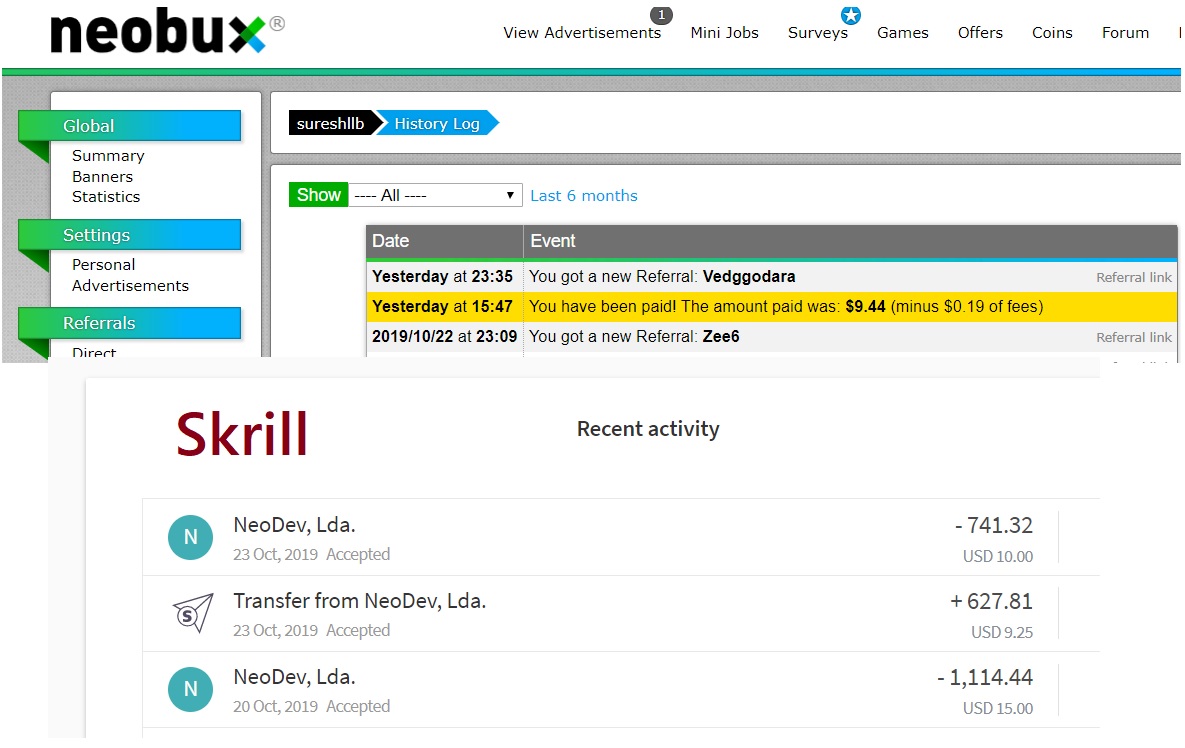 You may like to read,
Third Neobux Payment Proof
Now, today on 30 October, just after 6 days from my second withdrawal, I am ready with $13.48 for the withdrawal.
Here is the screenshot of my Neobux third payment proof.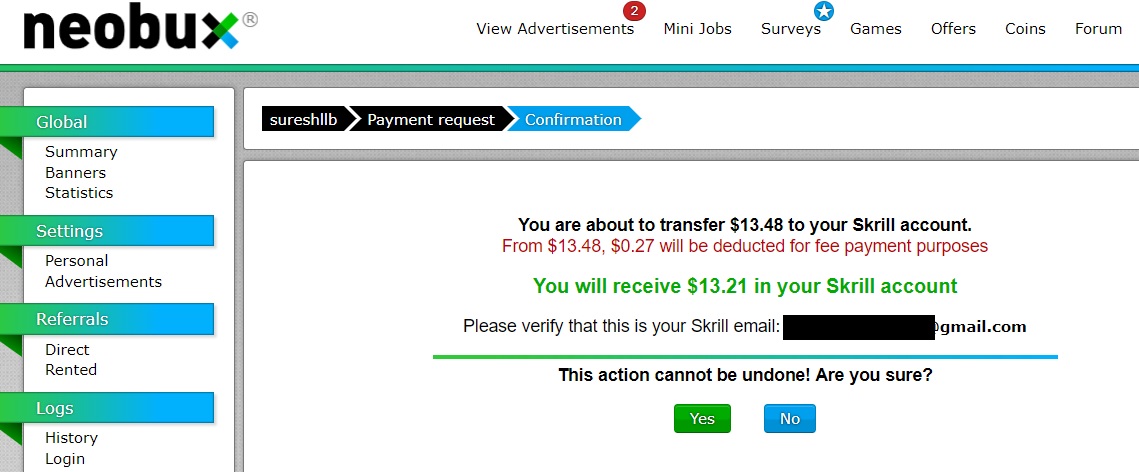 But, I am not going to withdraw this money for now because I will use this money in renting more referrals to increase my earnings.
After going through these payment proofs now you can Neobux is a legit website and paying for the last 11 years.
Conclusion
At last, I would like to suggest you to must give a try to Neobux and follow proper
Neobux strategy to earn good ROI
from your rented referrals. You can follow my Neobux strategy to make $6 per day from the very first month.
Message:
I hope that you have enjoyed 'My Neobux Payment Proofs (RECENT), $100+' article on
Tips2secure
. However, if you want me to deliver more items, then please share my post. You can use Social Sharing Widget provided at the end of every post. After all, Sharing is Caring!