If you want to be taken seriously by your fans and music industry professionals, you need a professional website. Facebook, Twitter, Instagram, and Soundcloud are no longer enough!
The days of sending mix tapes and demos to radios and record labels are long over. The days of sharing your music with friends, family, and fans using social media, portfolios, and music players are over too. It may work if you're just starting and people are just getting to know you. However, if you want to be seen as a professional, you need a website.
What Can You Get From Having a Website?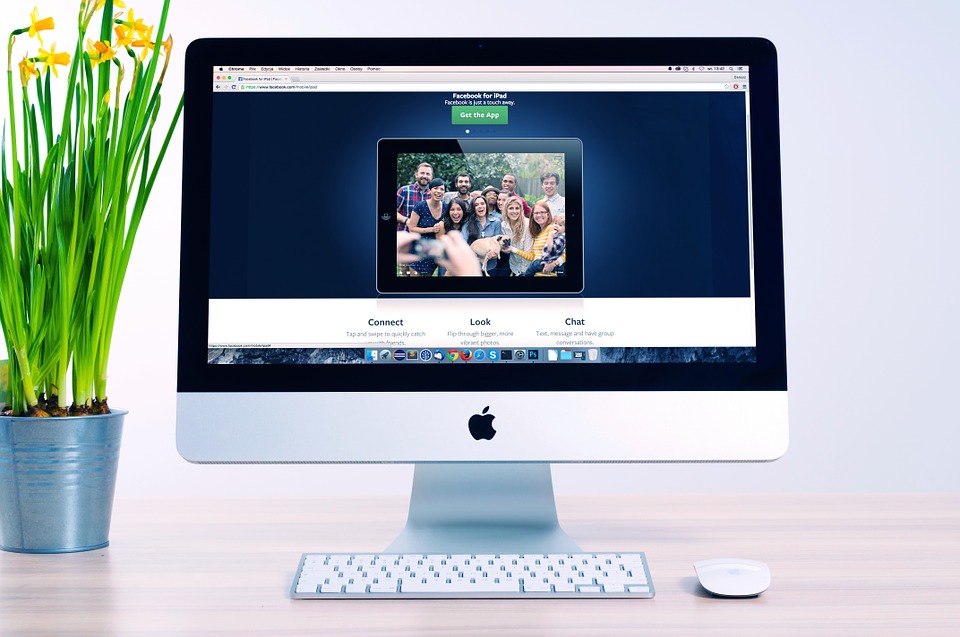 On top of passing more credibility, your website will also allow you to present your work in a much more sophisticated way. And that is something very artistic by itself. Think about it for a moment… You will be able to guide the visitor through your website and present them your work in the most enjoyable way. There's no one telling you what to do or how to act, just a free space where you can get a ready-made template and tweak it to get the most out of it.
With your own website, you can start connecting more deeply with your fan base as well as having one place for everything that has to do with your/band brand. There are no secrets to it, just a few steps that should be taken to increase the probabilities of success.
The Shortcuts to Success
1. Choose the right website builder company (don't hire your own development team, don't learn how to code) – doing the above only brings you stress, lack of time, plenty of emails to answer and lots to think about. Choose the hassle free way of building a website and save you time to spend on your art. The best way to create a website nowadays is by using a website builder. The easiest one out there by far is SITE123 (of course). It automatically creates a template for you based on simple information you provide. Then, all you have to do is edit it according to your brand and insert your content. You can easily add image and video galleries as well as music players. On top of that, you can add various plugins and apps to enhance the functionalities of your website.
2. Purchasing a Domain For Your website and Setting Up an Email Account – you can start by using a subdomain, but if you are looking at your band as a small business (and that's how it should be if you want to stay alive in the music market and head towards success) it's not professional to send your audiences to your subdomains. You certainly have visited a website with a subdomain like http://websitename.provider.co/ and you frequently go to websites such as brandname.com – how do you feel about them? Do you look at the second one with different eyes? The answer is probably yes. It looks much better, sounds much better and gives many passes much more credibility. Image counts a lot in show business. On top of having a unique domain like yourband.com, you can also create unique email accounts such as gigs@yourband.com
3. Keep Your Site Looking Fresh – after you create a website with SITE123 and get familiar with the website builder you are using, you need to keep your eyes open to how your website is coming out. In other words, you have to put yourself on the shoes of the person who is going to visit your website and think about how it looks. Make sure you go through all the design tools to match the template to your band's identity. And keep coming back to the website builder to bring new content to your fans. This way, your website will seem always fresh to them and they will feel much more compelled to pay you another visit in the future.
4. Add Video and Image gallery – to complement the pages you may already have on your website, insert a video and image gallery to it. Your shootings and footages will have their dedicated space on your website. Fans will love it and producers will too. Your fans are always supporting you and their liking of your music/art will keep them coming onto your website. If you present them a video/image gallery, they will keep in love with your band. In addition, producers will see your gallery as an opportunity to get to know more about your band and possibly about your work by watching a video.
5. Be sure that your site fits mobile – at the beginning I recommended SITE123. And that was done because of a few reasons: they cover most of the shortcuts you have to take to have a successful website. They build advanced algorithms that automatically optimize your site for all devices. No matter if the person is visiting your website using a desktop computer, laptop, tablet, phablet, phone or whatever (who know what kind of unusual electronic device may access the internet nowadays… washing machines? Garage doors? Let's stop here not to get to freaky…). Even if browsing from an awkward place, your website needs to fit the thing's screen. Otherwise, the visitor will simply hit the close button. NOT all the website builder platforms offer one website fits all. So remember to check it when choosing the platform.
6. Optimizing your website for SEO – having a website for your band is one the most important factors in the way to your accomplishments. But just having a website isn't quite enough. You need to be sure that it is optimized for search engines (Google, Yahoo, Bing, etc.):
Check the platform that you choose. Although each platform will declare itself as excellent in SEO, this is not the case! Sometimes they do not accomplish the mission and you may find yourself falling to the bottom of page rankings even if you get a paid plan at the wrong place. Personally, I can only recommend SITE123. They build an amazing code that takes into consideration your content and information provided by you to deliver great SEO results for your website.
Remember to include all the important factors: picking the right keywords, using the keyword title tag, making your URL keyword rich, optimizing images alt text, using internal links on every page. A good website builder will let you do all that. Or even better, automatically take care of most of that for you.
7. Connect your site to social media – if you got to the point of building a website it's because you have already put together nice social media pages on the most various types of networks, possibly but not limited to: Facebook, Instagram, Twitter, YouTube, Soundcloud… Now that you are building a website, you can bring advantages to both sides by connecting your site to your social media pages. Your page will benefit by having more fans and likes and your website will certainly get more visitors and possibly bring you more opportunities.
Read also,
3 reasons why SEO Analysis Is Essential for Your Website
Using Search Engine Optimization To Expand Brand Recognition [SEO Infographics]
Social Bookmarking Sites: 121 High PR DoFollow Forum Sites List
8. START YOUR OWN ONLINE STORE: It only takes a few clicks now to set up your free online store.
Use quality images – just like in your gallery, use nice images to represent your products and get people crazy about it. Just like an image is worth a thousand words, a quality image is worth a thousand images. And they will surely put you halfway through the sale.
Name products clearly – give it a straight shot. A simple name will stick to the buyer's head and make them feel like they have been looking for this product for a long time. And when you look for something for ages, what do you do when you find it? You bet… You buy it!
Always have at least one product for sale – make sure you monetize using your website. If you have nothing else to sell but a CD or shirt, put it up for sale. You can easily put products for sale using any website builder.
To be honest, nowadays, making your own site is not a bid deal. There are so many step by step detailed tutorials are published on the Internet.
Do It and You Are Likely to Succeed
Now that we have given you this roadmap to success, it's time for you to take action. Think about this article as a map to the treasure. Whatever it is that you band is trying to reach, you are most likely to have your efforts sustained by having a website. It's time to separate the boys from the men. The ones that do not have a website and the ones who do. The ones that fail and the ones that succeed. And you have to choose which side you are going to stay at.
Message: I hope that you have enjoyed 'Artist?! Prepare your site for 2019 You're already late' article on Tips2secure. However, if you want me to deliver more items, then please share my post. You can use Social Sharing Widget provided at the end of every post. After all, Sharing is Caring!