If you are the person dealing with office work and do work on Excel or spreadsheet file formats (.xls, .xlsx, .ods, .csv, .xml) then this post will help in your work.
Spreadsheet is an electronic document in which data is arranged in the rows and columns of a grid and can be manipulated and used in calculations. It is a table of values arranged in rows and columns. Each value can have a predefined relationship to the other values. If you change one value, therefore, you may need to change other values as well.
Today here, I am with a software 'BigParser – Search across all your spreadsheets smartly via your mobile'. After using the services of Bigparser personally, I am writing a review for this tool.

How this tool will help you?
Suppose you have a large data in formats like XLS, XLSX, CSV or other formats of the spreadsheet. At the same time, you are asked by your superior to find a particular information from that large data. So, now If you do this work manually by opening files in your system and locating that particular word, no doubt it will consume your lots of time and also may become the reason of other problems.
Now BigParser will help you to solve this issue and make you able to find that particular information from that large data within seconds. Yeah! I am saying within Seconds.
How?

You can use this tool on your mobile and PC both. But I used this tool on my laptop before writing this review.
Well, follow the below given easy steps to use this tool.

1. Open Bigparser Link
2. Register yourself and create account.
3. Now Upload your data file. It supports almost all formats used in Spreadsheets.
4. Now click on the Icon to explore your file as shown in below image.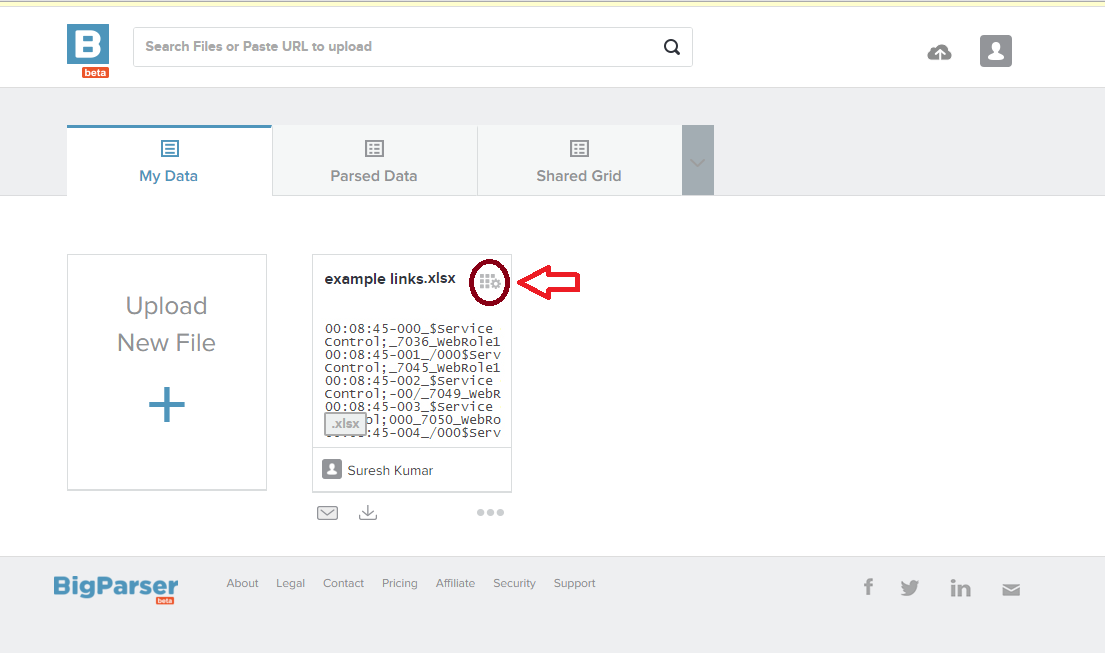 5. It will open your file with a search box bar at the top.
6. Now in the Search Box type the words or info that you want to locate. Click Enter, and it will locate the info that you are looking for. You can download the located info as a file and send it to your superior or use as needed.
7. That's all.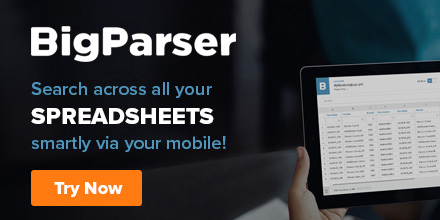 If there is still any confusion then do watch this video. This video is created and uploaded by BigParser team to guide their users visually how to use their tool.
This tool is for both free and Paid users. It will depend on level of your use and work. You can find more on this link
Pricing details
.
This post is not originally generated or composed by any of the members of
Tips2ecure
. This post is sponsored post by BigParser. But We have tested this tool and only after our satisfation this post is here. We care and love our readers more than Sponsors or advertisers.
Message: I hope that you have enjoyed '[Review] BigParser – Search Across All Your Spreadsheets Smartly' article. However, if you want me to deliver more items, then please share my post. You can use Social Sharing Widget provided at the end of every post. After all, Sharing is Caring!