Search Engine Marketing (SEM) is a little bit different from
SEO
. Mostly bloggers/marketers get confused with these two terms, "SEM" and "SEO".
In simple, SEO can be performed for free but SEM is a paid service.

What is Search Engine Marketing?
SEM is search engine marketing. Search engine marketing is a strategy that involves the promotion of websites and blogs by increasing their visibility in search engine results pages mainly through paid advertising. We can say that SEO is a component of SEM.
Must read out this post on how SEM differs from SEO.

The major four SEM components are:
1. PPC (Pay Per Click)

2. SEO (Search Engine Optimization)

3. Website Conversion

4. Landing Page Optimization

Search Engine Marketing blogs to follow:
If you want to learn Search engine marketing then this post will helpful for you. I am writing here 10 best search engine marketing blogs that will help you to understand the concept and techniques of SEM.

1. Beyond the Paid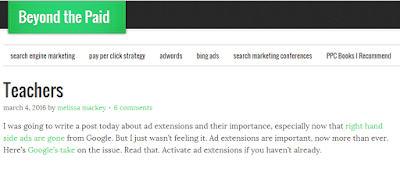 This blog is managed by Melissa Mackey.
Melissa Mackey who is a Search Marketing Director for MagazineLine and recent winner of a free pass to Search Marketing Expo blogs about search engine marketing.
To follow her on Facebook – Here is the link.

2. AimClear Search Marketing Blog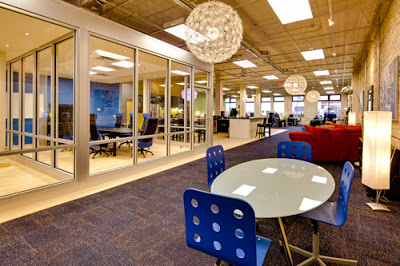 Awesome blog about paid search marketing and organic SEO with the purpose of demystifying common topics that come up in his interactions with clients.
AimClear is dominant in audience targeting and customer acquisition. They build, track, and convert laser-focused audience segments, seeing targets through to conversion via Omni-platform cookie pools, segmented by audiences. The agency drives web traffic and tracks merged social psychographic/search personas. Because aimClear also distributes to influencers for buzz, links, and earned-media, the agency has evolved to be the missing link unifying search, social, PR and psychographic display.

3. Beanstalk Internet Marketing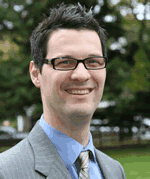 Dave Davies (CEO) blogs about news in the search engine and online marketing industry. It was founded out of the need for ethical yet effective SEO firms.
Dave Davies began his Internet career with WeDoHosting.com in sales and marketing.
His success in this role and in his own optimization efforts lead to his employment with a then smaller search engine positioning firm as their VP of Marketing.
His success in marketing this firm lead to many large clients. He left to pursue his own objectives and later, with the help of his wife Mary, started Beanstalk Internet Marketing.

4. Bruce Clay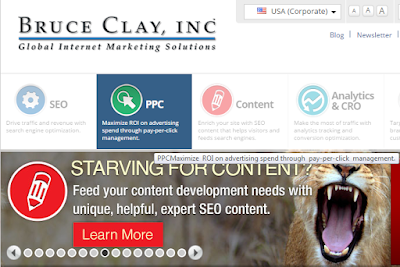 Bruce clay is one of my favorite SEM blogs. Bruce Clay, Inc. (BCI) is an Internet marketing optimization company providing search engine optimization (SEO) services, pay-per-click (PPC) advertising management, SEO-friendly web design and information architecture, and social media and conversion rate optimization services. BCI is also the creator of the award-winning SEOToolSet and its acclaimed SEO Training course.
Bruce Clay has been a top search engine optimization company since 1996 through contributions such as authoring the 746-page Wiley book Search Engine Optimization All-In-One for Dummies, the SEO Code of Ethics, Search Engine Relationship Chart and SEO training and certification programs that promote ethical SEO practices.
Headquartered in California, Bruce Clay, Inc. also has global locations serving Internet markets worldwide.

5. Buzzsumo Content Marketing Blog
BuzzSumo allows you to discover the most shared links and key influencers for any topic. It's free to use and you can run a search in seconds.
Buzzsumo.com and Buzzsumo.com/blog are two different things. Buzzsumo.com provides free and paid sevices to check and count social shares of a particular post and domain. Buzzsumo.com/blog is a blog which provides useful articles on content marketing and SEM ideas.

6. Search Engine Watch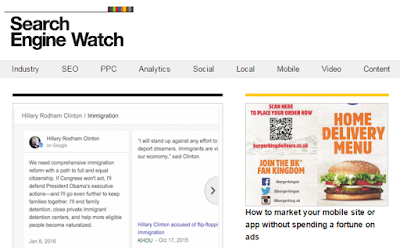 Search engine watch provides useful posts about SEO and PPC. It is one of the well known and authority sites. It provides an authoritative guide to search engine marketing (SEM), search engine optimization (SEO), paid search advertising (PPC) and social media marketing. News, how-to and marketing strategy guides to succeed on search engines.

You may also like to read,
Is Your Site Eligible To Rank Higher In Google?
6 False Beliefs about the Alexa Traffic Rank
Niche does not always matter in Google Rankings: Case study
Case Study: What is important for SEO in 2016?

7. Search Engine Land
Search Engine Land is the leading industry source for daily, must-read news and in-depth analysis about search engine technology. It features daily search engine industry news & trends in search marketing (SEM) – paid search advertising (PPC) & search engine optimization (SEO) plus expert analysis, advice, tips, tactics & How To Guides for search marketing.

8. Search Engine Journal
Excellent search engine news site by Loren Baker and friends. It helps marketers by producing best-in-industry guides and information while cultivating a positive community.

9. UpdateLand
A blog that provides search engine marketing guides by Jyoti Chauhan. Jyoti Chauhan is one of the renowned female bloggers of India.

10. Search Engine Roundtable
A blog by Barry Schwartz aka RustyBrick and friends cover the search engine forums. It provides a well-rounded view on search engines and search engine marketing from five segments of the Web population represented by senior members of the major SEO/SEM forums on the Internet.
Message: I hope that you have enjoyed '10 Authoritative Search Engine Marketing Blogs that You Should Follow' article. However, if you want me to deliver more items, then please share my post. You can use Social Sharing Widget provided at the end of every post. After all, Sharing is Caring!