5 SEO Tips to Rank higher your Web page in Search Engine Results!
SEO
tactic refers to an action or strategy carefully planned to achieve a specific end to rank higher you Blog in Google searches and other search engines.
Without
Basic SEO
your blogs can't rank higher in Search results. So today in this post am writing about 5 Tactics to Rank higher your pages and Blogs in search engine results.
SEO Tip 1: Getting quality backlinks
Backlinks are incoming links to your blog from other blogs or webpages. To get quality backlinks use following methods:
#Write Guest post for other web pages related with your niche.
#Commenting on other's post
#Communication on High Ranking forums. Sign up on these forums and participate in their conversations and asks people about your webpage. Some of high ranking forum and sites are:
http://www.addthis.com/forum
https://www.tips2secure.com
http://www.chronicle.com/forums
http://www.careerbuilder.com
http://www.gardenweb.com
http://forum.siteground.com
https://forums.digitalpoint.com
http://www.bookforum.com
http://forums.searchenginewatch.com
http://www.accessifyforum.com
http://forum.videolan.org
http://forums.photobucket.com
http://www.wrensoft.com/forum
http://www.alice.org/community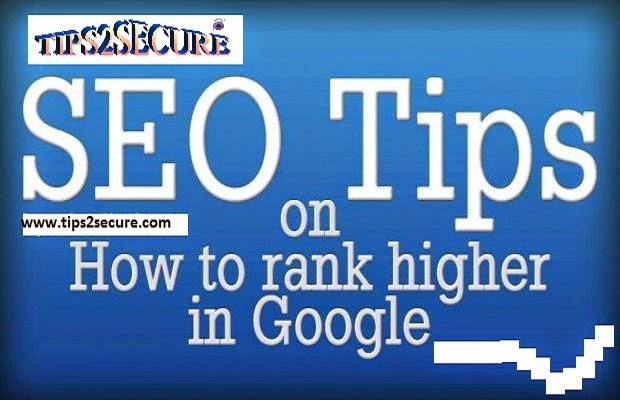 SEO Tip 2: Post Good quality contents
You can encourage people to link to your website by posting new, compelling and useful content. Creating compelling, and useful content like writing about products, industry, general current market information with keyword oriented useful content will likely influence your website more than any of the other factors. If your posts are liked by your readers or readers of other pages pages, then there will be chance to getting more backlinks for your blog. Which help your blogs to rank higher in search results.
SEO Tip 3: Submit Sitemap in Google Webmaster.
Sign up for Google Webmasters and add your website in both versions with 'www' and without 'www'. Then click on Add sitemap and submit your sitemap as shown in below image.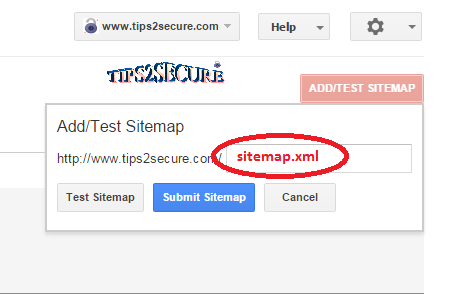 SEO Tip 4: Use HTML Meta Tags in Your Blog
HTML meta tags are tags used in HTML documents to provide structured metadata about a Web page. To know how to use HTML Meta tags Read
Read How to use HTML Meta tags in Blogs (Full step by step Guide)
.
SEO Tip 5: Use Web 2.0 Sites
Web 2.0 sites are considered as easy and simple way to rank your page and blog post higher in search results. Web 2.0 sites are those who have high authorities and highest ranking web pages. By using Web 2.0 sites for getting backlinks will boom your site ranking in search engines. Major Web 2.0 sites are:
Facebook, Wikipedia, Youtube, Google+, Twitter, Stumbleupon ect.
Message: I hope that you have enjoyed 'SEO Tips – 5 Tactics to Rank Higher your Blog in Search Results' article. However, if you want me to deliver more articles then please share my post. You can use Social Sharing Widget provided at the end of every post. After all, Sharing is Caring!.