In Windows 10, there are some important files and folders that are hidden by default to prevent you or an unauthorized user from deleting or modifying them. Deleting these files can result in system failure or even some features of your computer may not work properly. However, the way these files and folders are hidden from you, you can simply click a checkbox to change this behavior and view these hidden files again. I would highly recommend to be very sensitive with these files because a little negligence would result in complete system failure and huge data loss; you can also take backup of your PC to avoid this loss.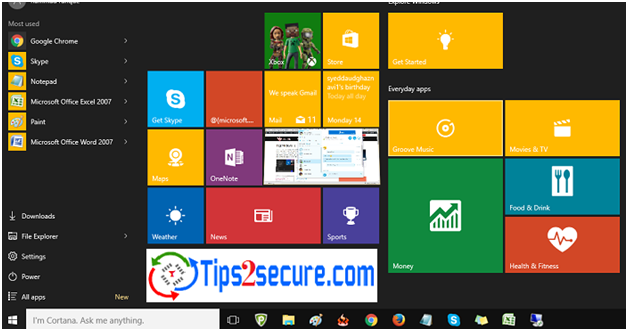 I'm not asking you to view files of others without their permission because the privacy of one has the utmost importance. Sometimes, in a helpless situation we have to do it because there is no other way to complete our desired task, like my Windows OS was encountering an error that some Windows file is missing and after lots of research I came to know that it was because of a core Windows file that was hidden, I make this file viewable and after that the issue got resolved. To resolve this issue I took help from Pingzic website and found it a great technology guides' hub.
However, it isn't necessary that one only needs to view the files and folders hidden by the system. Sometimes, you or any other person who uses your computer may also hide a file or folder. After writing on tech tutorials like, scanning computer online, resizing images and converting them into .pdf format, today I have shared two methods of viewing the hidden files and folders. These apply to both scenarios discussed above.
Guide #1
1: Click on the file explorer from the taskbar.

2: From the left pane, tap/click on This PC.

3: From the top, click on View. Then click on Show/Hide button, and finally from the drop-down check the box on "Hidden Files" label.

Any files that were hidden will instantly show up. You can follow the same procedure in other folders like Downloads, Documents, Videos, Audio, etc.
Guide #2
1: Click on file explorer, and from left pane tap on This PC option just as above.

2: Now tap click on View, and instead of clicking on Show/Hide button, click on Options.

3: This will open a new box. Here again, tap on View, and under the Show Hidden Files and Folders label, checkmark the box "Show Hidden Files".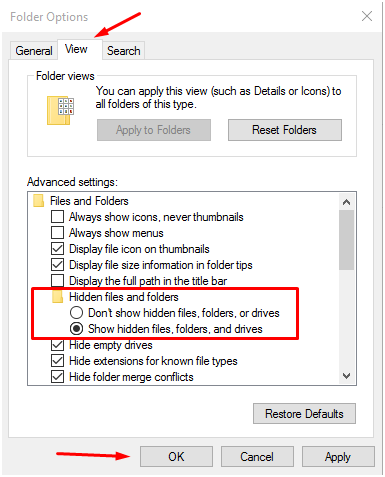 4: Finally click on OK, and this will show up the hidden files and folder on your PC.
Read also,
Now that you have learned how to view the hidden files and folders, you can also hide your important files containing business details or other information. Like I have allotted 30 minutes of time daily in which I quickly go through all of my daily stuff. Then I pile the important data in a particular folder and hide them so that they remain safe, in case any unauthorized person or hacker accesses my device.
Conclusion
I hope this guide helped you a lot. Do leave your feedback in comments, and let us know your queries about Windows 10. We'll get back to you in the least time possible.
Message: I hope that you have enjoyed ' 2 Methods to Show Hidden Files in Windows 10' article. However, if you want me to deliver more items, then please share my post. You can use Social Sharing Widget provided at the end of every post. After all, Sharing is Caring!