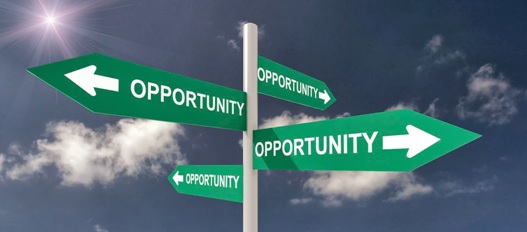 Regardless of whether you are tired of the corporate world or just crave for a change, the small business market is booming and 2019 is the year to join the ride. This means that it has never been easier to start a business, having in mind that most of the necessary procedures can be done online.
However, this also means that you need to be prudent about the market you are aiming at so that you improve your chances of success. While you ponder on your interests and budget, here are a few opportunities which are worth considering.
Try your luck in real estate
One of the benefits of diving into real estate business is that you can set sail fairly quickly. In most countries, completing the required training and obtaining a license don't take an excessive amount of time. Another perk, besides being your own boss, that the schedule is quite flexible. However, since there is no shortage of real estate agents in any part of the world, for your business to boom, you need a lot of hard work and dedication, as well as staying in tune with the latest trends and developing the right approach for each client.
Become a web developer
A career of a web developer can be lucrative, but this also depends on your commitment and experience level. The good thing is that licenses and courses are not as important to your prospective clients as getting the job done properly. If you are still in the process of learning, it is advisable you find a specific niche and specialize in that. You will get to choose the platform (HTML, JavaScript, Php) and also, for instance, whether you would prefer to develop websites or applications.
Start a moving business
A lot of people start their own moving business because it leaves a lot of space for growth. Your team of four can quickly spread to more since people tend to ask for recommendations when it comes to moving companies more then they search for them in the ads. Starting a moving business is also straightforward – you would need to register it, look for reliable trucks for sale online and if you already have the movers, you are good to go. If you don't have a small crew around you, you can either look for them through an ad, or by word of mouth.
Launch an online retail store
To get involved in retail online, you don't need a big capital. This is because there are no expenses related to a traditional brick-and-mortar shop, and depending on your goals, you can even avoid storage costs if you purchase directly from the supplier and send it to the customer. As for the e-commerce platform, you can have one integrated to your website, or as a less expensive alternative, you can sell through websites such as Etsy, Amazon, Shopify and many others.
You may like to read,
Offer your tutoring services
You have a knack for knitting, or you are proficient in French? Well, you can now earn money by sharing your talent globally as well. One option is to offer online classes via Skype, for instance, or you can tutor people in your city. Another idea is to divide the necessary curriculum to acquire that skill in segments and create courses. Websiteson which you can offer such courses are gaining in popularity since many people prefer to have a flexible learning schedule so that they can have those resources available at any time of the day.
Check out the gig economy options
These kinds of options are usually treated as temporary since thegig economy is a systemwhich thrives on temporary jobs. However, this doesn't have to be so since any part-time job can turn into a small business if you put your mind and will to it. For example, you can start by renting out a bedroom or an apartment on Airbnb or by becoming an Uber driver. Both these activities can be a side job to earn extra cash but who says that you can't turn to real estate or open your own transportation business one day.
Technology advancements have re-shaped the business world and made it flexible in terms of both time and location. This has given rise to new working positions, but it has also given an opportunity for working people to be able to start something on their own with just an idea and a lot of enthusiasm. Whatever your motivation behind starting a business might be and no matter the obstacles that might stand in your way, to learn what you can achieve, you need to challenge yourself.
Message:
I hope that you have enjoyed 'Small Business Opportunities Worth Checking out in 2019' article on
Tips2secure
. However, if you want me to deliver more items, then please share my post. You can use Social Sharing Widget provided at the end of every post. After all, Sharing is Caring!