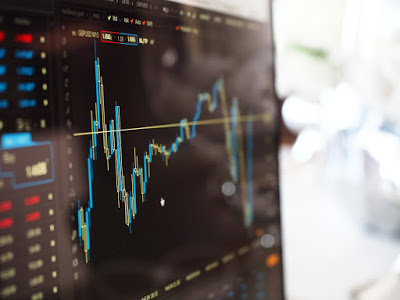 In one report from Statista, it has been noted that the global e-sports market continues to grow. In 2018, it earned more than $865 million. However, previous estimates showed that it can grow by as much as $1.79 billion by 2022. You can access the report in this article – https://www.statista.com/statistics/490522/global-esports-market-revenue/.
The growing popularity of e-sports can be attributed to how companies like Steam are continuously reinventing themselves and offering new experiences to their patrons. A lot of people are playing online games also because of the profit potential. Aside from developing games, streaming, and joining tournaments, another way to earn money is through selling and trading. With that, in the rest of this short article, we will quickly talk about the basics of trading. We'll talk about the things you need to know about trading on the platform, including the requirements.
If this article fails to answer your concerns about Steam trade and market concerns, be sure to check out this link – https://www.skinwallet.com/csgo/steam-account-trade-and-market-restictions-list/.
How Do You Trade on Steam?
Let's start this post by talking about the most basic question people have. Because trading is a popular activity amongst players, the people at Steam have worked hard to make the process as effortless as possible without compromising security.
The first thing that you need to do is to find a user in the platform who is willing to trade an item with you. Choose the Offer a Trade button. After clicking, you will see coupons, items, and games. You can click and drag the items into the box where you should put the inventory of what you wish to trade. Click on the box if you are sure of the items you want to trade and click on Make an Offer. Wait until the other member confirms. After this, you will see a message to confirm the successful completion of the trade.
What Can You Trade?
Not all in-game items can be traded. Some items are meant to be just a part of your inventory and not to be shared. An easy way to determine if the item is tradable is to look at the tags. If you can trade the items, it is tagged as tradeable. However, there are also instances wherein there is a tag that says unmarketable. This means that while the system allows you to trade the item to another user, you are not allowed to sell it in the marketplace.
DoYou Need Steam Mobile Authenticator to Trade?
A mobile authenticator offers protection to the members of the Steam community. It provides a dual-layer security feature to ensure that the trading transactions are allowed.
With the Steam Guard Mobile Authenticator, you will enjoy an added security, so we suggest to always have it before trading. If you make a trade within the first seven days of adding the authenticator, there will be a 15-day holding period. Otherwise, there will be no more trade restrictions.
If you do not have a mobile authenticator in your account, however, you will not be able to trade within 15 days. During such a period, you won't access the Community Market as well. If you remove your mobile authenticator, there is also a 15-day period wherein you won't access the market.
With the mobile authenticator, you will need to log-in using your password and input an automatically generated code. This code can come from the Steam mobile app or your email depending on personal preferences. Make sure that you use the same email address or that you have access to the app. Otherwise, the trade won't push thru because there is no mobile authenticator.
How Can You Prevent Being Scammed?
Sadly, Steam trading can be frustrating because of the possibility of being scammed. Scammers exist in all forms, and for some people, especially novices, it is extremely hard to identify who has good intentions.
According to the Federal Trade Commission, one of the best ways to avoid being scammed is to conduct online searches. This is practicing due diligence and will be applicable even in Steam trading. Research about the player you are making a transaction with. Also, go online and read up about the most common trading scams to lessen the chances that you will end up being fooled.
You should also ignore any pressure and do not complete the trade in a rush. If the other person is putting pressure on you, take this as a red flag. Scammers will often trick you to trade quickly before you can change your mind or realize that they are trying to fool you.
If you ever get scammed, act immediately. You can go to the profile or the user who scammed you and there is an option that will allow you to report a violation. You can also share your experience with the Steam community so that other people can learn from your experiences and they might be able to help you as well to find the scammer.
You may like to read,
What is a Trade Hold?
When using Steam and when trading, you will encounter a trade hold, especially if you are using the platform for the first time. This will happen if the activation of the mobile authenticator happened within the last 15 days. If you activated it on a new device within the last seven days, there will also be a trade hold. Another instance that this can happen would be when you have chosen a new payment method or when you have not yet purchased any item on the Community Market.
What is a Trade Ban?
There are also some situations wherein your action can result in a ban, especially if you are deemed a threat to the community. If there is strong evidence showing that you have scammed another member, your account will be banned, and you won't be allowed to conduct any activity in the trading platform. The duration of the ban will vary depending on the severity of the violation that you have committed. If you have multiple accounts, all your other accounts will be banned as well. Members who have been banned can file an appeal.
Message:
I hope that you have enjoyed 'Steam Account Trade: Things You Need to Know' article on
Tips2secure
. However, if you want me to deliver more items, then please share my post. You can use Social Sharing Widget provided at the end of every post. After all, Sharing is Caring!