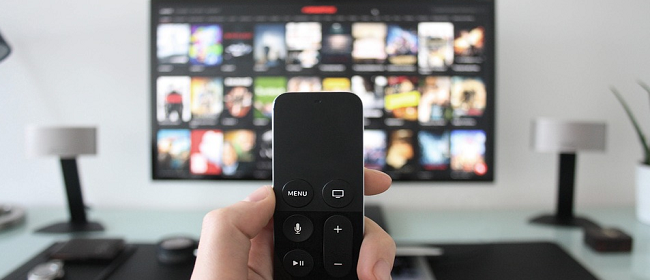 Various streaming services and apps such as Netflix, Amazon, and Hulu have fundamentally transformed the way we watch television. We now have the option of binge-watching all the episodes of our favorite sitcom on one platform. Without straying away from the topic any further, here are 7 ways to take your streaming TV to the next level.
1. Getting access to international television
Since a lot of the streaming companies like Hulu, BBC, and Netflix still do licensing deals on a country-by-country basis or according to geographical regions, you might not have access to your favorite British TV shows if you live in the States. However, you should know that there are software add-ons and tools such as Smart DNS and VPNs that can help you unlock the full range of content on your preferred streaming and download sites.
2. Download Kodi to your streaming device
Kodi functions as a multiplatform media player software that gives users access to all different types of content, including music and videos. In the simplest of terms, the software plays digital media. You can watch live and recorded TV, films, videos, music, photos, slideshows, and podcasts through the platform. Many users also use Kodi to watch pirated and copyrighted content for free.
3. Super browse on Netflix
There are multiple secret categories available on Netflix. However, if you want to access them, you will have to do a little bit of research. So, how do you access these categories easily? Well, all you´ll have to do is to download the Chrome extension, Super Browse. The extension should give you access to over 200 secret categories.
4. Flix Assist
If you are like us and not a big fan of Netflix´s ¨Continue Watching¨ button and the super-annoying 30-second countdown time in between episodes, you should consider downloading the web extension, Flix Assist. In a nutshell, it gives you the opportunity to watch all the episodes of your favorite series unimpeded, just as the binge-watching deity intended.
You may like to read,
5. Watch movies for free on The Roku Channel
According to reliable sources, Roku remains the most popular streaming device in the world. It is more popular than Google Chromecast, Amazon Fire TV Stick, and Apple TV. Now, if you want a free streaming service, there´s The Roku Channel for you. The platform offers movies from Roku partners such as Sony Pictures Entertainment, Warner Brothers, Metro-Goldwyn-Mayer, and Lionsgate. Since it is free, you will have to deal with a few commercials. However, on the bright side, there´s no login info or charges to deal with.
6. Accessing Cable Network Channels Online
Are you aware of the fact that you can watch most of the cable network channels online? Many major network companies such as CBS upload recently aired episodes on their own websites. If you have a streaming device, you can even download the network apps and watch it directly on your preferred device.
7. Listen to Amazon Fire TV via Bluetooth Headphones
If you watch TV late at night, there's a chance that you will disturb the other members of the household. However, if you don't want to be the black sheep of the family, you can easily sync your Bluetooth headphones to the Amazon Fire TV. All you will need to do is go to Settings>Controllers>Bluetooth Devices>Other Bluetooth Devices. The audio will then be produced through the headphones until you turn them off.
Message:
I hope that you have enjoyed '7 Ways To Take Your Streaming TV To The Next Level' article on
Tips2secure
. However, if you want me to deliver more items, then please share my post. You can use Social Sharing Widget provided at the end of every post. After all, Sharing is Caring!