Whenever a blogger or Webdesigner thinks to start his own blog or website, one has to take some most important decisions at their initial stage of developing their websites.
Some of the most critical decisions a web owner takes while starting his own website are:
1. Platform: Where to Start a blog/Website?
2. Domains
3. Web Hosting
4. Templates
5. Technical skills.

Attention!
If you are a newbie and thinking to start your own website then this post will definitely answer all your queries and provide you a single shop for all the above-discussed requirements.
From the above 5 decisions, I think choosing the best WebHosting is always challenging. I have been blogging for last 2-3 years and seen lots of bloggers and web owners who have lost their whole business and websites just because of their wrong selection of hosting provider.


Let me explain,
If you go for some cheap web host providers then you are also served in a cheap manner. In the most cases, these type of Web host providers are not able to handle too many load and requests and as a result, they simply shut down their businesses and users have to face lots of problems. If users try to contact them they simply do not give any reply.
I am not saying here never to go for cheap hosting providers. There are lots of genuine Webhosting providers at cheap rates but to be honest, these days it is very difficult to identify the genuine Web host providers.
Not a worry, I have a solution for you. I am going to review the same product that you might need badly for your business and start-ups.
I am going to review Temok – The Best Webhosting service providers in this post. Recently I have started a niche blog on WordPress to check the functionality of WordPress and I am using Temok as Web Host and Domain registrar and I am fully satisfied with their services that is why I am writing this review today.
Yes, Temok also provides Domain extensions even it provides too many other additional services that you will be known in this post.
Now, let me introduce you Temok (A complete Web toolkit for the Web designers).

What is Temok?

Temok is a quality Web hosting service provider and has been working since 2014. Temok also provides other services like, Domain registration, Hosting package, Logo Design, SSL Certificate, Web Development, App Marketing, App Marketing ASO, App Development.

Here is the list of Services provided by Temok

1. Temok Review: Domain Registration
Temok offers more than 750 Domain Extensions to their users at cheaper rates. Even you can book .COM domain extension for less than $7. Here are the highlights of some domain extensions pricing.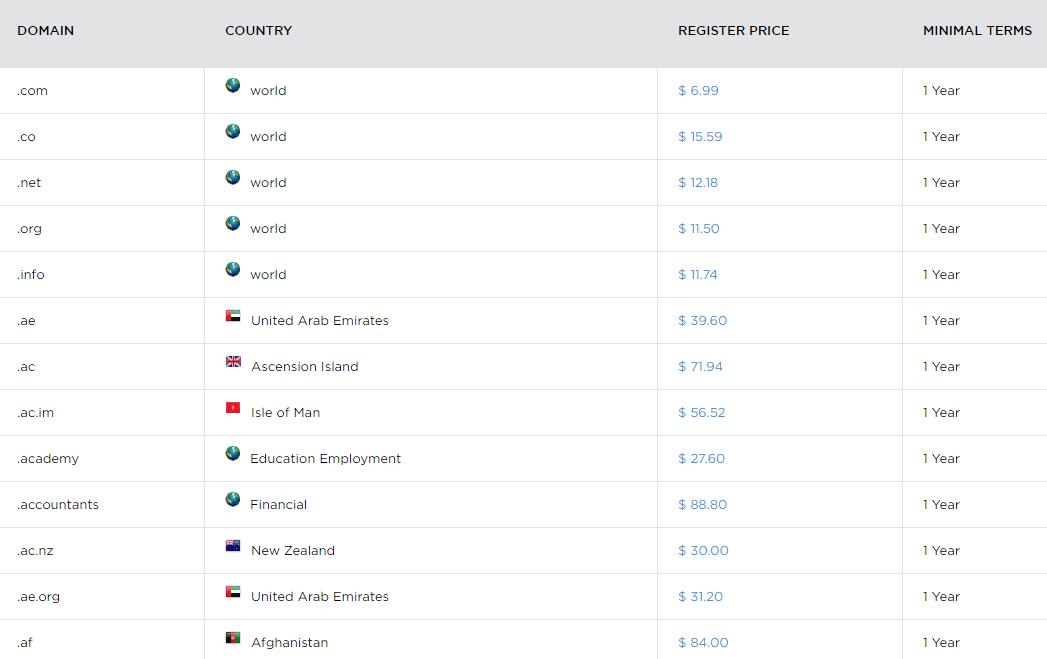 If you want to check the prices of all 750 domain extensions click here.
You can choose domains according to your profile, business, region, work, profession and moreover according to your interest and whatever you like to use for your website.
Is not it interesting?

To register your domain, just follow these steps:
1. Visit Temok.com
2. Search your desired domain.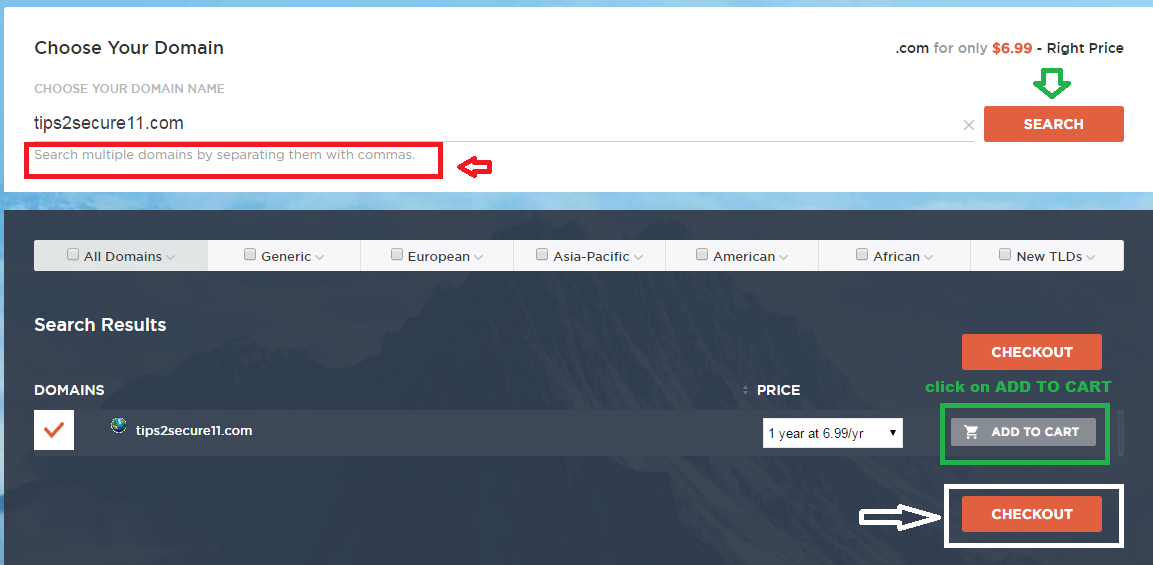 3. Click on CheckOut.
4. Now it will show you a page to add additional addons if you need. If you don't need that Addons simply ignore that and click on Continue.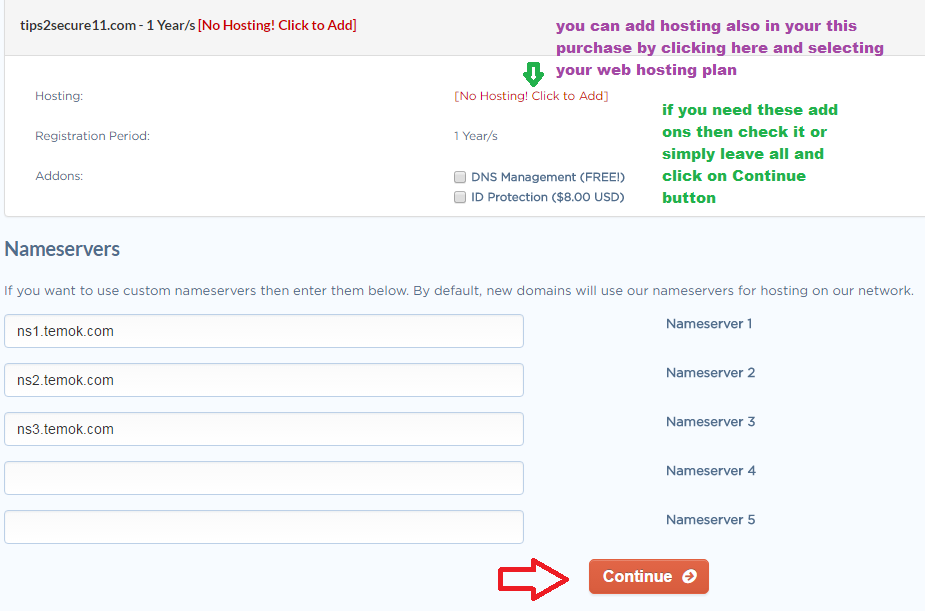 5. Now simply review your order, add your billing details and make payment.

You can pay this amount in 4 ways (Payment processors):




Credit card
Paypal
Bank Transfer
Bit-pay

2. Temok Review: Web Hosting Packages
Temok provides all range of hosting services from Shared Webhosting to reseller hosting plans. Here are the details of their hosting packages.

A. Shared Webhosting
Shared Webhosting is generally the most economical option for hosting, as it refers to a web hosting service where many websites reside on one web server connected to the Internet.
Here Temok provides Shared Webhosting starts from $2.99/Month. You can get Webhosting plan in cheaper rates with a higher quality from Temok. Below are some of the highlights of Shared Webhosting plans.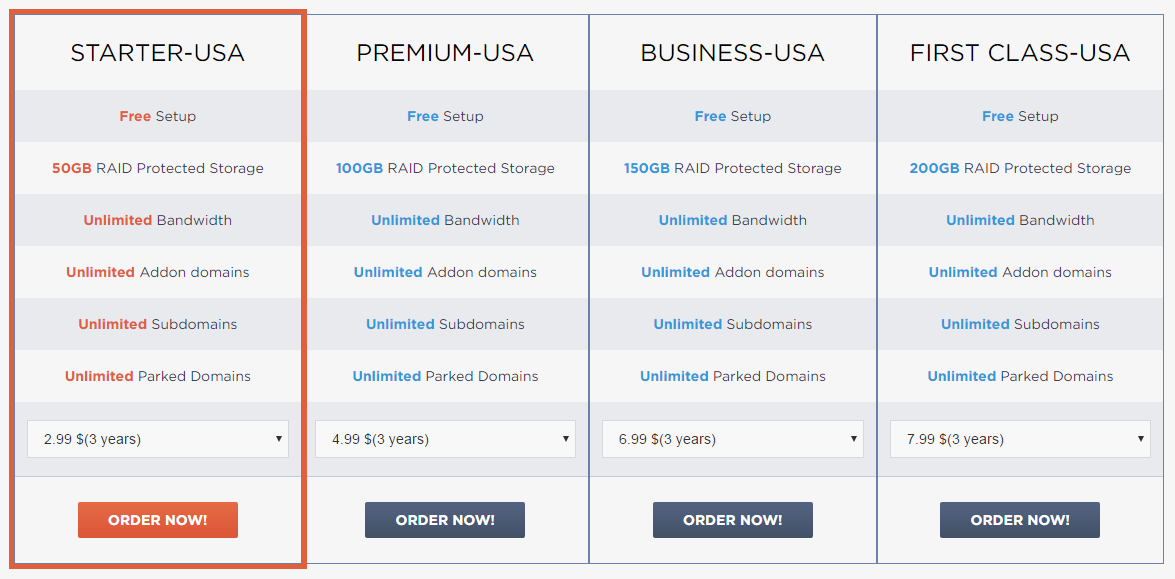 Here are the features of Temok's shared Webhosting:
Unlimited Sub Domains, FTP Accounts, and Email Accounts
99.9% Uptime Guarantee
Latest cPanel Control Panel
Unmetered Disk Space and Bandwidth
Flexible, Easy to Use Control Panel
4,500 Free Website Templates
Free Website Transfer, Domain Transfer, MySQL Transfer, Script Transfer
24/7 Technical Support
It comes with

Weebly website builder tool (basic)

with Shared hosting plan for free. Weebly is website construction tool which helps you to design your website without any codings or technical skills. With WeeblyWebsite builder tool, you can drag and drop elements from the toolbar directly to your page, making the website building process as seamless as possible.

B. Dedicated Servers
If your site has huge real-time traffic then you should go for dedicated servers. A dedicated server is a type of hosting in which the client leases an entire server not shared with anyone else. It is more flexible than shared hosting, as organizations have full control over the server.
Temok provides dedicated hosting plans with servers located in Netherlands, Russia, France, USA, Canada and Italy.

C. Linux and Windows VPS Hosting
VPS hosting is a Virtual Private Server and is a virtualized server. Temok also provides Linux and Windows VPN hosting plans with superior connectivity. Here are the features:
Free Reboots
Lifetime Hardware Guarantee
99.9% Network Uptime
24/7 Technical Support

D. Linux SEO Hosting
If you are planning to build a large number of websites on the same server but looking for the different IP's or unique C Class IP address to your site for SEO purpose then you can buy Temok's SEO hosting.
SEO WebHosting makes sure its platform and services are all SEO-friendly in an attempt to give you the best chance at ranking in all major search engines like Google and Bing.

Offer by Temok:

If you buy Linux SEO hosting annual plan then you will get 1-year domain extension for free.

Pricing:
Temok charges $1.5 per IP/Month under SEO hosting plan. If you buy 10 IPs for a month you will be billed like this.

E. Reseller hosting plans
Reseller hosting is a form of WebHosting wherein the reseller purchases the host's services wholesale and then sells them to customers, possibly for a profit.
Temok Reseller hosting plans start from $24.4/Month with full support and unlimited cPanels.

3. SSL certificates
Temok also provides SSL certificates for your websites to protect the confidential data of your website. They have more than 60+ certificates for your websites to protect them and ensure their protection.
Major types of those certificates are:
RAPIDTEMOK CERTIFICATES
GEOTRUST CERTIFICATES
SYMANTEC SSL CERTIFICATES
THAWTE CERTIFICATES
COMODO CERTIFICATES
POSITIVESSL CERTIFICATES
WEB INSPECTOR CERTIFICATES
CERTUM CERTIFICATES
You can check details and pricing of these SSL certificates here.

4. VPN (Virtual Private Network) services
Temok provides VPN services and they have divided VPN services in different categories. Users can choose any of their VPN plans according to their needs and use. Here is the pricing table of their VPN services.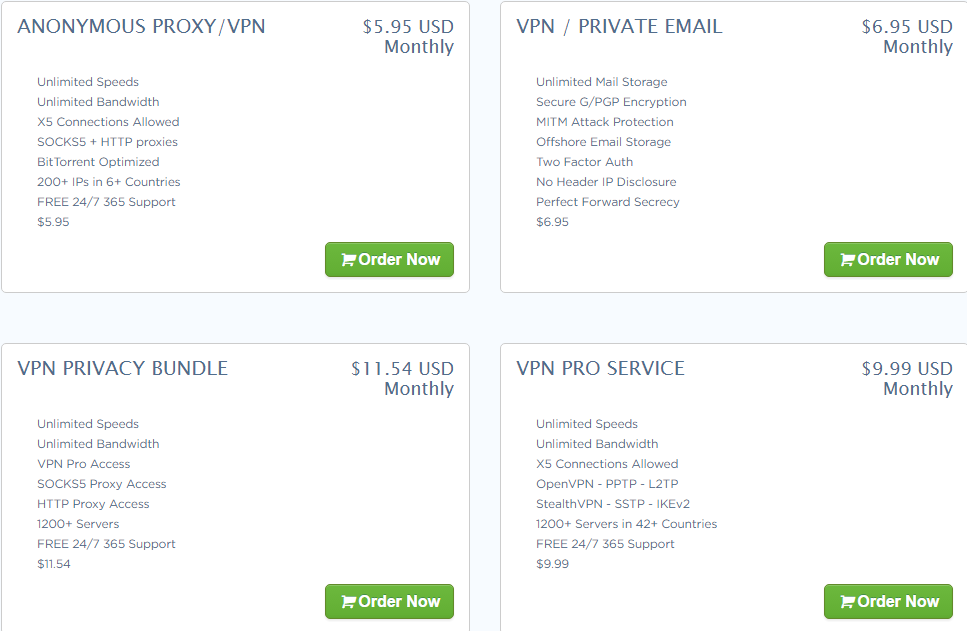 5. Seedbox
A seedbox is a remote server hosted in a high-bandwidth data center used for the safe and faster uploading and downloading of files. Features you will get in Seedbox by Temok are:
All rutorrent plugins
Powerful Intel Processors
Faster Performance Servers
Advanced rutorrent
MAX Disk Space
Full Privacy
24×7 Full Support
.Seedbox pricing table by Temok: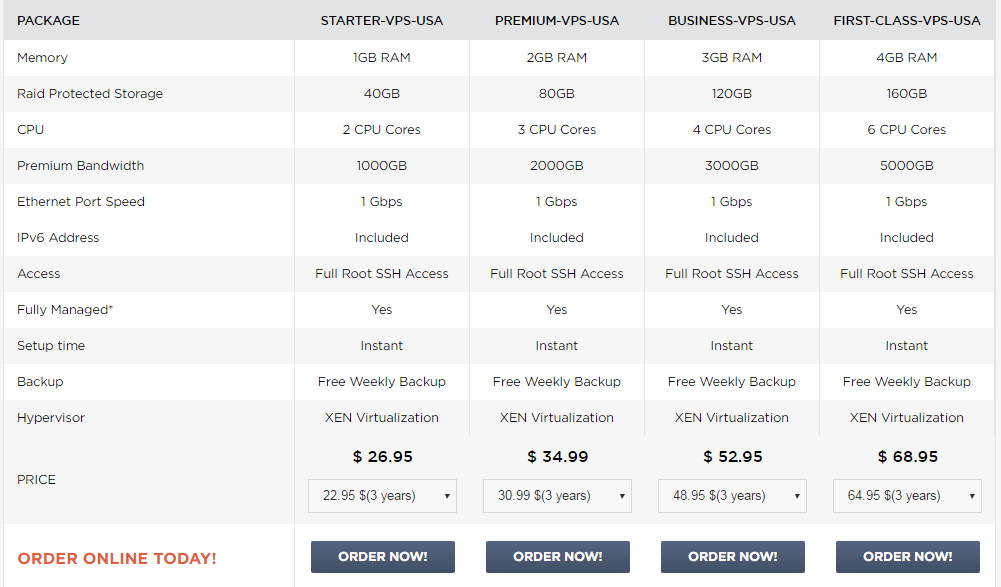 6. Temok Review: Additional services by Temok
Apart from Domains and hosting plans, Temok provides some additional services also which are listed below.
Logo Design
Web Development
App Marketing
App Marketing ASO
App Development

How does Temok deal with their customers?
Customer help and support is more important these days as I already stated about how some cheap companies after selling their products they simply start ignoring their existing clients and do not reply their queries. Is not it?
Well, but here Temok provides 24/7 customer support.

As a customer how can I reach Temok and ask my queries?
Temok offers 4 types of support system including:
Email
Support ticket platform
Telephone
Live Chat
Here is the screenshot of Chat which I had with their support operator. Now you can understand how good and fast their support system is.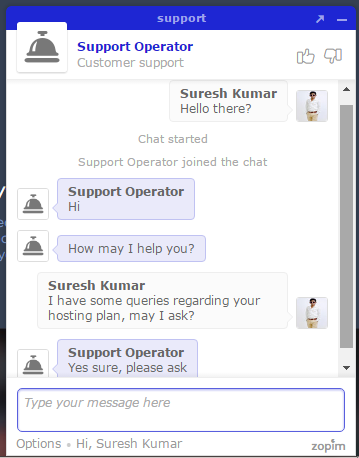 Suggestion to readers
Before suggesting something to you, I want to ask you few questions. My questions are:
1. Are you planning to start a website?
2. Are you planning to change your Web host dues to poor service?
3. Are you looking for a single platform for all the services like domain registration, hosting, designing and other stuff at a cheaper cost?
4. Have you ever been cheated by any cheap web hosting company or trapped in their false promises?
5. Have you any fear in your mind to lose your site after its establishment due to hosting providers?
Now read above five questions carefully and think if any of them is your question. If yes then start researching and asking your questions to professionals, your mates, over the internet and whatever you can do to get your answer.
If you are answered your question with full satisfaction then go for those pieces of advice, if not then stop thinking anymore and just go for Temok. I am sure you won't get this type of good platform for establishing a website with good customer support and at a good price.
If you still have any query or question regarding this review then you may ask me using the comment box. I would also like to hear your experiences with Temok.
Message: I hope that you have enjoyed 'Temok Review 2016: Should I Use their Premium Webhosting or Not?' article on Tips2secure. However, if you want me to deliver more items, then please share my post. You can use Social Sharing Widget provided at the end of every post. After all, Sharing is Caring!