Here are eight tools that will help you generate content more easily and more efficiently. The tools cover mostly all of the content-creation bases, from building new images into your web pages, to maintaining your concentration as you work.
1 – Quick Meme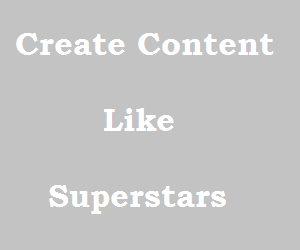 This tool comes first because the website itself is probably the most addictive website on the Internet. Don't think so? Then go on the homepage and start scrolling down the memes they have put up. I have 3 deadlines due in 3 hours and I have just spent 40 minutes looking at their memes as "research" for this article. Create your own memes with your own pictures or the template pictures they have on there. You will recognize the template pictures immediately, such as the Fry confused image, the angry baby image, and the crying woman image.
They are able to custom write the content you need. Give them your project specifications and they will have their writers custom-write your content for you. The cost depends on what type of content you want, its intended purpose and the deadline you have for it. They have a team of academic writers, some of which are able to turn their hand to more popular media. If you are looking for genuinely informative and well-researched pieces, then this tool may be for you.
3 – Word2CleanHTML
When you use a piece of Microsoft software such as Word, and you transfer it to a website or Google document, there are usually a few errors that transfer over. Usually it is the formatting, or the way the spaces have come across, and sometimes a few symbols are changed. With this tool your content is converted into clean (basic) HTML code that can be understood by most websites and by Google Docs.
You should also read how HTML/Text ratio is still important for SEO.
4 – Content Ideator
This is a simple tool that helps you come up with either ideas for your content, or helps you come up with a headline. Enter a keyword into the tool and click to search. It is not a bad tool, but the fact people have to pay for it is enough to convince most people not to use it. If you are severely out of ideas and/or need a lot of them on a regular basis and you do not want to put a lot of thought into it, then this tool may be for you.
You can get ideas for High CPC keywords using Google adwords keyword planner.
5 – Rainy Mood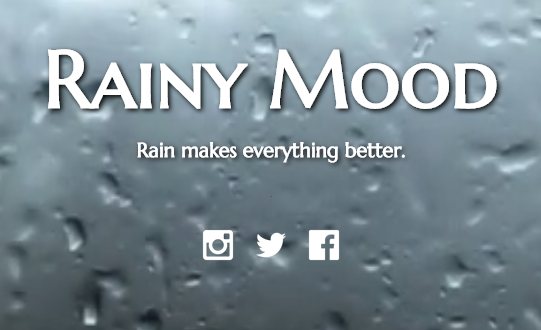 You may ask how this tool helps you create good content because it is just a changing recording of the rain, but it is ideally suited to people that were brought up by their TV or technology. It removes that awkward and uncomfortable feeling that such people experience when they are plunged into silence. Some use the TV or music to help remove the nasty feelings, but they are distracting, whereas the sound of the rain offers a strange feeling of comfort allied with the fact it covers the silence nicely.
All content rating and ranking systems are a waste of time. However, the Hemmingway editor has further tools such as a real-time word count result, and suggestions for other words you may use. If you are writing for particularly unintelligent people, then the tool offers phrases with simpler alternatives. It is also handy for picking out your typos that are spelt correctly. Sometimes it offers alternative suggestions, at which point you realize they are actually typos.
7 – Tomato Timer
Using timers to ensure you get your work done is a very good and incredibly effective idea if you actually commit to it. This tool helps you commit by giving you time to work, and telling you when to take a break. If you are easily distracted, it can help jolt you back into working.
8 – Thing Link
With this tool, you are able to add rich media links to your files. You can add links into (within) your videos, Infographics, images, albums and so forth. You can even check and monitor how people interact with your links and your content. You can have them as invisible links or as symbols or images.
Message: I hope that you have enjoyed '8 Tools to Create Content like a Superstar' article. However, if you want me to deliver more items, then please share my post. You can use Social Sharing Widget provided at the end of every post. After all, Sharing is Caring!