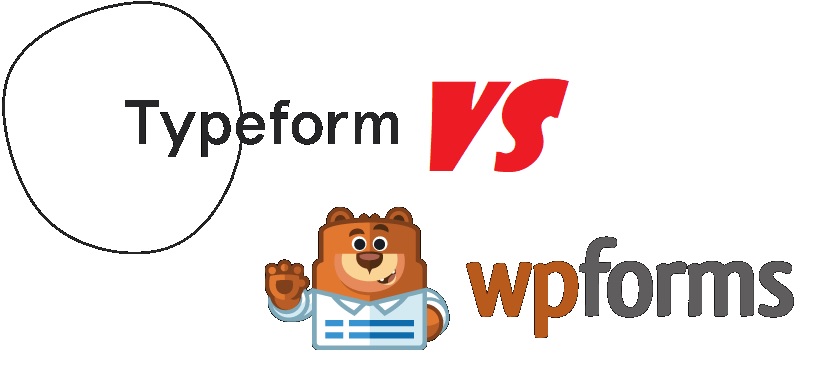 If you are also one of those looking for the best TypeForm alternative then you are at the right destination. Here you will get details about the best TypeForm alternative that is WPForms. The form builder plugin plays an important role in adding the forms or service to the website. But sometimes it becomes very difficult for the user to choose the best form builder plugin.
Here we have given detail about the best alternative of TypeForm and also we have compared both so that it can become easy for you to choose the best for you.
WPForms vs. TypeForm
Typeform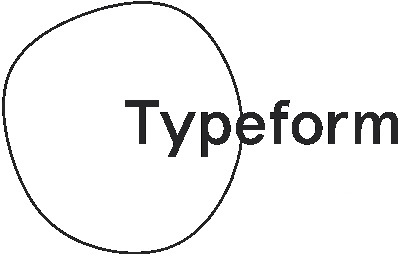 Typeform is a standalone tool that is also regarded as SAAS ( Software As A Service Tool). This tool has best and specialized features in online form building and service. The main focus of this tool is to create a service that is fun for the viewers to complete by considering the conversational formats. Typeform not only used in link service but also through this the user can build contact forms, customer feedback forms, shopping cards, who is this and several other types of forms. Even tool provides several pre-design templates that can help a user in building a form builder easily.
WPForms

WPForms is one of the most popular builder plug-in available online.
The best part about this tool is that it is beginner friendly. If you are a beginner then by using its drag and drop builder feature, you can easily create the online survey online forms for the website. Even if you are not having any sort of knowledge regarding coding then also you can complete your task within minutes.
This tool also helps the user in building email subscription forms, survey forms, contact forms, online order forms, and several others with is. At WPforms also there are several free built-form templates available that the user can pick from. Also, the forms created by using WPforms are mobile friendly. Yes, user can easily get access to the forms on their mobile devices also.
Features of WPForms and TypeForm
Typeform
Typeform is one of the most popular tools that is having the ability to create conversational forms easily. In order to engage the customers completely and provide them a better User experience, the conversation informs plays an important role. In the conversation forms the users do not need to scroll down to the next question after answer in one, in this, they automatically get taken to the next question.
Also, conversational forms are much enjoyable for website visitors. In order to make the forms smarter, the TypeForm tools also provide a logic jump feature. Through this feature, you can easily ask questions to the user on the basis of their previous answer.
Other best features of TypeForm includes a calculator that can be used to complete simple calculations while completing the form. Also, TypeForm provides the facility of file uploading, accepting the payments, responding to the notifications, easy in integration with other Top applications like Google Sheets.
WPForms
There are numerous features of this page builder tool. It helps the user in creating powerful survey forms and contact forms. Along with these two, through this tool, the user can create several other types of forms as well.
If you are willing to create a poll or survey for the WordPress website then, you can use the pole or survey add on available on this tool. There are several form fields of pole or survey add on that helps in creating the forms for a business like a checkbox, net promoter score, multiple choice, and several others.
It also plays an important role in boosting the completion of the form and decreases the abandonment of form, one can easily use the interactive features given by WPForms . The conversation form layout helps in providing the online forms a personal look and it feels like a user is having a face to face conversation with a friend.
Ease of use

TypeForm Vs WPForms
TypeForm
With TypeForm one can easily create a survey or an online form. If the user is not having the coding skills then he can easily use the free design templates available. Even there are several numbers of services and questionnaires, registration, application forms, feedbacks form available that can easily be used.
But when it comes to creating a contact then it is important for the user to start from scratch. There is no easy and simple way to create contacts from this tool. Sometimes using TypeForm tool becomes difficult for beginners.
WPForms
WPForms is very user-friendly for all those who are beginners in the field. By using the WPForms the user can easily create contact forms and even some difficult conversation forms or service can also get created within minutes by using this tool.
There are pre-built templates available that the user can use to create a simple contact form, donation form, request a quote form, suggestion form, willing form, and order form, appointment booking form or any other. Even by using this tool the user can easily convert any form into the conversational form by one click of a button.
You may like to read,
5 Most Popular E-commerce Marketplace Builders
Pricing (

TypeForm Vs WPForms)
TypeForm
There are three pricing plans of TypeForm that are Free, Pro, and Pro+. By using these plans a user can create unlimited forms. With the help of free plans hundred responses per month are allowed and only 10 questions to each form can be added.
The pro plan gives access to get unlimited responses and through this, you can add unlimited fields. To get the pro plan you need to pay $30 per month. There is another plan that is Pro Plus plan. If you are willing to remove the type of branding from your questionnaire or form then you need to select the Pro plus plan that is available at a price of $59 per month.
WPForms
There are 4 pricing plans of WPForms that are: Basic, Plus, Pro, and Elite. The plans available at WPForms range from $39.50 per year to $299.50 per year.
Conclusion
It can be stated that if you are looking for a plug-in builder that can help you in creating several forms for your website including the contact form registration form of Survey then you must choose WPForms.
There are several online features that are provided by this tool to make your experience of building question ideas and forms, surveys easier.
Message:
I hope that you have enjoyed 'Best Typeform Alternative for WordPress [WPForms]' article on
Tips2secure
. However, if you want me to deliver more items, then please share my post. You can use Social Sharing Widget provided at the end of every post. After all, Sharing is Caring!