This word is very popular nowadays for small and big businesses. Everyone dives into this 3 letter word so their business can flourish. SEO stands for Search Engine Optimization. In the present time, more and more companies pop up and the "internet" is a pool of engagements, deals, advertisements, etc.
SEO is a way to increase the quality and quantity of traffic to each website through organic search results on search engines. Examples of Search Engines are Google, Bing, Yahoo, and many more. Listings on these search engines are shown and ranked based on what that particular search engine finds most useful or relevant to users. Also, SEO payment is not involved, unlike paid search ads.
Let's break in down!
Understanding SEO just by reading what is noted above can be very vague and confusing, so let's break it down and understand how it works.
What are Organic Results or Searches?
These are ads in which business owners don't have to pay for traffic on their sites. Mostly, these write ups that include specific information that people need for a particular product or service. This may include blogs, short stories, essays that can be linked to a specific website or company. The two major bases for ranking content material are:
Quality
As a business owner your goal is to attract as many visitors as possible but at the same time don't waste or spend a ton of money just to pay for ads. Quality should be attracting the right niche (consumers) who are seriously looking for your product and are genuinely hooked up in learning more about what you can offer. Never be in a situation that you paid for an ad but the search engine is saying that your company is a resource for cars when in fact you're selling baked goods.
Quantity
When you are already at the point that the right people or niche is clicking through all these search engine result pages (SERPs) it means your website is on the right track and is getting the right traffic it needs. Check out this page to learn how to track your website's traffic.
What Are Search Engines?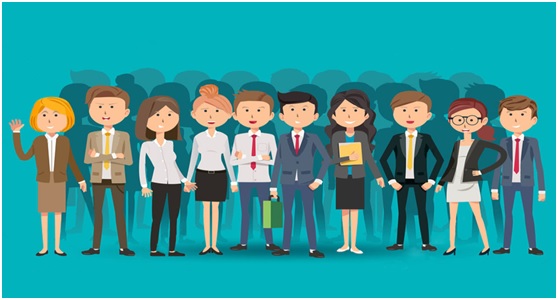 They make our lives easier and run them fast. We use them daily and encounter them in so many ways. Widely known and very popular search engines that business owners want to be on top of their lists are Google and Yahoo. Being on top of their searches will make your company big.
Getting your Listings Up

Professionals like Lawyers continue to add each day, more and more companies and websites pop up here and there. As a business owner, you also need to top up your game and make your site at the top of the list always. There are sites thataim to help new lawyers and even former ones up their game up when it comes to SEO. They help you make your phone ring all the time, which is the best thing that can happen to business owners. More rings mean more clients!
Being on top of the listings every day can help you generate more leads on your pipelines and get more opportunities to call possible clients that lead to perfect sales. Strategies and ways are becoming more and more creative to keep up with the growing needs of every business owner out for blood on the internet.
As a professional, you'll have to sell yourself in so many ways that the consumer will feel they badly need one. You have to show credentials and proof that you can be trusted and maybe provide examples of your work. Listing down your skills and what you can do for your consumers will help them paint a picture on how you can be valuable to them and that they can't continue with their tasks per day without you.
Tips on How to Dominate Search Engines for FREE
Blog Writing
This is one of the best and perfect way to improve your listings or rank on search engines. These write-ups are a major contributor to SEO. Most of the time setting up a content calendar and scheduling a blog entry per day will without any doubt improve your SEO standing. You just have to make sure your blogs are informative and factual. People only click on blogs that they can benefit from and answer their underlying questions with content.
Websites that do blogs tend to have 434% more indexed pages than a site without a single one. It means that Google identifies your website since its getting a lot more content from you to serve people who are searching for specific answers and explanations through them. Just make sure when you start on blog writing for your site you don't just suddenly stop it as it won't help you for sure.
Keywords
One more thing that search engines look for is keywords. These are words or phrases that people would as predicted type in and search for on Search Engines like Google. Keywords partnered with blogs expand the content and saturation or words that your website contains. The more your website contains that specific word, a person usually types in when they search, the more likely your website will show on the top of their list. To know more about it, visit lawyerseo.com.
Social Media Account
Along with your website you should always have 1 or 2 social media accounts linked to it. Social Media like Facebook is one very effective way to advertise and improve your SEO at no cost. Millions and millions of users are on Facebook and Instagram most of the time and just by creating a consumer engagement bigger chances of making your company flourish are on your way. Social media is one of the best advertising places any business could set foot on.
It doesn't directly measure SEO rankings but it can enormously improve other aspects that are measured.
You may like this,
Make Videos
In this way, you can boost your SEO organically. Just make sure that the type of videos you create and produce depends on your target audience (Niche) and business. You can start by introducing your products and how they can help you in your daily life. When consumers see a face behind a business or a company it makes it more relatable and it builds trust.
Selling yourself and your company online can be very tricky and it takes time but once mastered results will be like a bomb and it will definitely get you booming results.
Message:
I hope that you have enjoyed 'What Is Search Engine Optimization & Why You Need A Lawyer SEO' article on
Tips2secure
. However, if you want me to deliver more items, then please share my post. You can use Social Sharing Widget provided at the end of every post. After all, Sharing is Caring!