Whatsapp status should be different and funny to make your profile unique and attractive. Funny status and quotes make the readers mind happy and cheerful, sometime we also get good complements. Mostly people used their pre-uploaded status like
'Available', 'Busy', 'At school', 'At the movies', 'At work'. 'Battery about to die', 'Can't talk, Whatsapp only', 'In a meeting', 'At the gym', 'sleeping' and 'urgent calls only'
but these status updates look old fashioned and people never take any interest to read your status on whatsapp. Don't worry today I am here with lot of new messages for whatsapp that can be updated as a status on whatsapp.
After writing on
Whatsapp latest Dare messages
, I decided to write a post on funny
whatsapp status
. As we know whatsapp allows only to post a message in status with maximum characters limit of 139. So sometime it also becomes very difficult to write funny or hilarious status but if you have reached on this post then you will find latest collection of whatsapp status by following their characters limit of 139.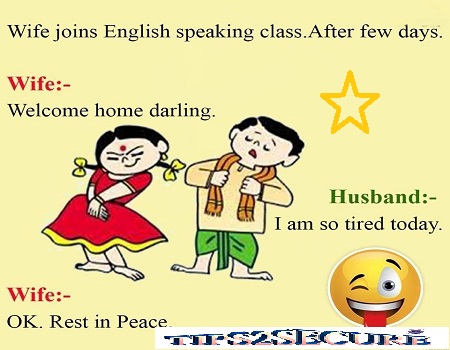 Updated on 23rd October:
Let's start,
Save Water, Drink Beer!
Keep calm, Stay Away :p
I'm a good boy with bad habits
Flip a coin__If head comes, I am yours, if tail comes then you are mine 🙂
When you are on a 1% battery anyone who sends a message, Or calling, Becomes the enemy ;p
Attention! do you think its right time to talk to me?
Laugh a lot alone and the world thinks you're an idiot 🙂
I pretend to work and hey pretend to pay me_TIT 4 TAT
Behind every great man, there is a stupid woman 🙁
Money can't buy Love but can buy Girl to make Love!
Never make the same mistake twice, there are so many new ones, try a different one each day ;p
80% boys have a girlfriend and rest have a brain
3 biggest mistakes of everyone's life: Facebook, Twitter and Whatsapp!
Great power comes with great electricity bills 🙂
If Monday had a face…. I would punch it Thaa… 🙂
If Relationship between man and women were shoes, I did wear you out. But I would not wear you out in public :p
Why Silent people have the craziest minds??
Someone said to follow your dreams so i went back to bed ;p
You have the perfect face for TV :p
If people are talking behind your back, then just fart… 🙂
Yeah you're really pretty, pretty stupid Hehehe 🙂
But being lazy is so much fun 😉
My selfie is called a kulfi because am so cool :p
Bitch is just a term used for girl who refuses dog's proposal lolzz 🙂
On the other hand–You have different fingers.
If Sunny Leone marries Sunny Deol, she will also become Sunny Deol Huh 🙂
Dear mom and dad, when I lie to you, it's for your own good 🙂
Live life like a Villain 🙂
Loving you is more than just a dream comes true :p
I'm not fat, I'm just easy to see :p
SUccess? all depends on the second letter Think ?
Don't stress, do your best, forget the rest 🙂
I am in a relationship with studies and it?s complicated :p
If you are given an open-book exam, you will forget your book.. True
Life is like an exam I am determined to pass 🙂
A politician is a fellow who will lay your life down for his country :p
Don't drink while driving – you will spill the beer 🙂
Updated Messages:
The only reason I am fat is because a tiny body couldn't store all this personality.
Don't underestimate the power of a crying girl friend.
My husband thinks I'm crazy, whereas he is the one who married me.
After Tuesday, even the Calendar goes W T F.
Time is precious, waste it wisely.
Relationship Status: Looking for a WiFi connection.
Keep reading and Laughing… and share with your friends on whatsapp and facebook too.. 🙂
Message: I hope that you have enjoyed 'Latest Collection of Whatsapp Funny Status and Quotes in' article. However, if you want me to deliver more articles then please share my post. You can use Social Sharing Widget provided at the end of every post. After all, Sharing is Caring!.