Looking for a way to quickly edit PDF files? You've come to the right place. Whenever people ask me for help with their needs related to PDF editing, I always try to know what they mean by "edit". For some people, editing means modifying a thing, annotating or filling out a form, in which case most free PDF solutions can easily meet their needs. For remaining, they are looking to edit the text of a PDF file or convert a scanned image into an editable Word file. If you are also looking for
how to edit a pdf
then this guide will help you.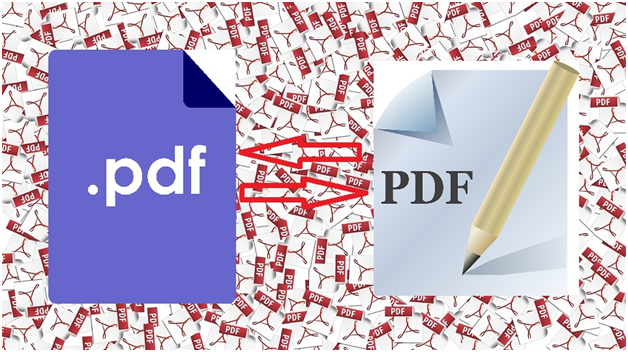 Given the wide variety of needs with regards to PDF editing, I decided to write a blog post on this important subject. There are a very few limited free tools for editing PDF files, and that's for a good reason: the PDF file format is incredibly complex which can't be understood by everyone!
Nowadays most devices come with their inbuilt pdf reader feature, and there are also a wide variety of free PDF readers available across the web. Thus as per this PDF can be opened and viewed practically any device in the world.
Recently a few days ago when I was trying to extract text from a PDF file. The file contained some interesting information which I was trying to summarize for a friend. The software I was using this work didn't allow me to copy the text from the file exactly, and I couldn't find a proper PDF to Word converter either.
After wasting a lot of time on Google and giving try to various paid and unpaid software products, I came across to this awesome tool which is Wondershare PDF Element and I found it incredible that users are still struggling to edit and convert PDF files almost 13 years after the technology was invented! After using this awesome tool, I realized that most users are looking for very specific features such as a PDF editor, a PDF creator or a PDF to Word converter which can make their work more ease and convert the PDF file as pet the users need.
Furthermore, most of the products catering to these needs were typically large desktop applications. The desktop applications which I used had many cons. They were too much expensive (at least $100 and above), very difficult to use and suffered from many bugs. Unlike most other things in software, there were only very few online PDF tools. This was my "aha!" moment, and led to this awesome tool. Even a few years ago, there were hardly any web-based PDF solutions which could edit PDF files as per your requirements. The ones that did exist barely worked or were filled with highly intrusive ads and not working properly. Thankfully, there has been a large number of new PDF editor tools that have launched (such as Wondershare PDF Element!), and they have made editing PDF files much easier than earlier.
PDFelement editing tool has lots of interesting features. I would like to share some of the features I liked most.
PDF Editing
PDFelement tool helps in editing any pdf file. You can change fonts, edit files and many more other customization in PDF files.
Merging and Splitting
With the help of PDFelement you can combine and split your files into multiple file formats like Word, Excel and PDF.
Watermark
You can create custom watermark and use to protect your pages and files.
Password Protection
You can protect your PDF documents with open password using Wondershare PDFelement. Means, unauthorized users can't access your files without permission.
Annotate PDF
PDFelement helps you in adding feedback with sticky notes, hand drawing, text boxes and more than 20 pre-defined stamps. You will love this feature for sure.
Digital Signature
You can create personalized encrypted digital signature with the help of PDFelement. You can also use hand-written signature in your files.
Add Media
You can add images and media in your documents and make them look more professional and attractive using PDFelement.
Before downloading and using this tool by Wondershare you might be thinking about the pricing of this tool. Well, this tool comes with both FREE and PAID version. In the free version, the features are limited and in Paid version you get the full access to their premium features.
To download PDFelement, follow below given simple steps:
1. Open https://pdf.wondershare.com/
2. Now if you want to use TRIAL version before buying the PDFelement tool then you should click on TRY NOW button.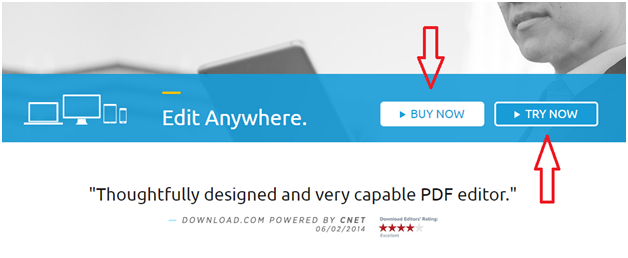 3. If you want to buy PDFelement at your very first visit then simply click on BUY NOW button. Now after few more clicks you will be able to use PDFelement tool for your PDF edits.
Final Words:
If you want to edit the text of a PDF file and want to modify the file as per your needs then you should try Wondershare PDFelement. I hope you liked this article and enjoyed editing PDF documents but still if you face any problem or having any questions in mind then feel free to ask them in the comment box, we would be happy to help you.


Message: I hope that you have enjoyed 'How Wondershare PDFelement Becoming Best Choice for Users' article on Tips2secure. However, if you want me to deliver more items, then please share my post. You can use Social Sharing Widget provided at the end of every post. After all, Sharing is Caring!