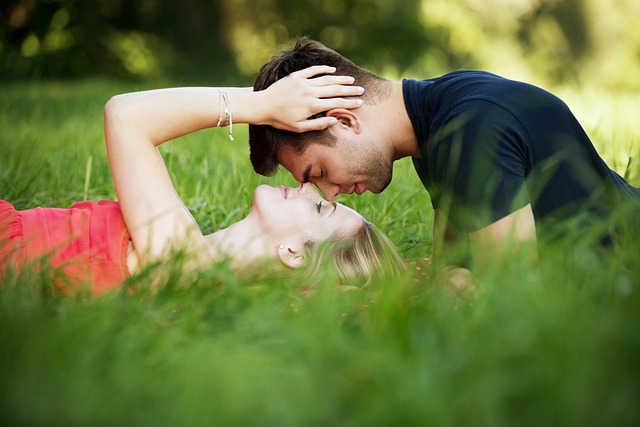 As young readers embark on their literary journeys, it's crucial to provide them with age-appropriate content that fosters healthy perspectives on love and relationships.
Clean Romance Books for 13 Year Olds
Clean romance books for 13-year-olds offer a wonderful gateway into the world of heartfelt storytelling without delving into mature themes. In this blog post, we'll explore a curated selection of clean romance novels that are perfect for young teens, combining heartwarming tales with age-appropriate content.
1. "Flipped" by Wendelin Van Draanen
"Flipped" is a beautifully written coming-of-age novel that follows the evolving relationship between Juli and Bryce. Beginning in elementary school and spanning into early adolescence, the story offers a heartwarming exploration of friendship, love, and understanding. Wendelin Van Draanen captures the essence of first crushes and growing up in a way that's relatable and endearing for young readers.
2. "Love, Aubrey" by Suzanne LaFleur
Suzanne LaFleur's touching novel delves into the life of 11-year-old Aubrey, who's grappling with loss and loneliness. Through a series of heartfelt letters, readers witness Aubrey's emotional journey towards healing and self-discovery. While the focus isn't primarily on romance, the book beautifully portrays the importance of friendship and self-love, making it a poignant read for young teens.
3. "Stargirl" by Jerry Spinelli
"Stargirl" introduces readers to the enigmatic and free-spirited Stargirl Caraway, who brings a wave of change to Mica High School. Through the eyes of Leo, we witness the complexities of first love and acceptance. Jerry Spinelli's writing encourages readers to embrace individuality and celebrates the beauty of genuine connections.
4. "P.S. I Like You" by Kasie West
In this delightful novel, Kasie West weaves a story about anonymous pen pals, Lily and "you." Set against the backdrop of high school, their exchanges reveal layers of vulnerability and connection that culminate in a heartwarming romance. "P.S. I Like You" is a charming exploration of teenage emotions, highlighting the excitement and uncertainty of budding relationships.
5. "To All the Boys I've Loved Before" by Jenny Han
Jenny Han's bestseller introduces readers to Lara Jean Covey, whose secret love letters are accidentally sent out to her past crushes. The ensuing romantic entanglements are both humorous and heartfelt, providing a relatable perspective on love, friendship, and self-discovery. The book's portrayal of diverse characters and cultures adds depth to the narrative.
You may like to read,
100 Questions Game on Whatsapp| 90 Questions Whatsapp Game
Top 50 Fear Pong Dares List (LATEST Dare Questions
6. "The Secret of the Old Clock" by Carolyn Keene
Nancy Drew, the iconic teenage sleuth, embarks on her first adventure in this classic mystery novel. While the primary focus is on solving a captivating mystery, a gentle undercurrent of romance with Ned Nickerson adds an extra layer of charm. Carolyn Keene's series provides young readers with strong, independent role models while subtly exploring themes of friendship and affection.
Conclusion
Clean romance books for 13-year-olds serve as a bridge between childhood and adolescence, allowing young readers to explore the nuances of love and relationships in a safe and age-appropriate manner. These carefully selected novels offer diverse perspectives, relatable characters, and heartwarming stories that resonate with readers on the cusp of their own romantic journeys. By engaging with these books, young teens can develop a healthy understanding of love, friendship, and self-discovery that will serve them well in their future relationships. Happy reading!