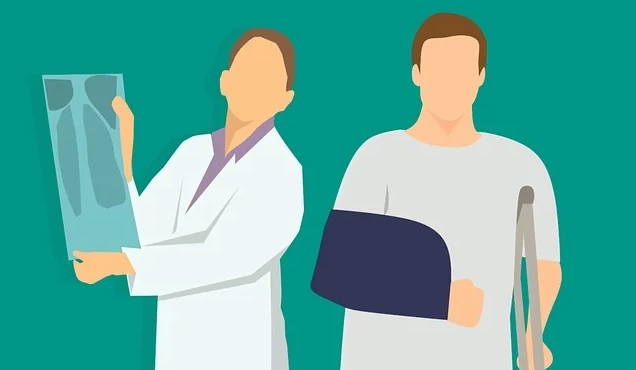 Beating addiction requires a lot of inner strength, personal conviction, and a willingness to try. Addiction victims who are tired of substance abuse can seek help from rehabilitation facilities like The Last Resort Recovery Center.
When seeking help, you may be curious about what to expect and how to prepare for it. In this article, we take you through what's involved in the rehabilitation process.
Do I Need a Rehab?
Determining whether you need to get into a rehab facility is important. While this decision is totally up to you, there are some tell-tale signs that show your level of addiction and whether you may benefit from a rehabilitation program.
Some common signs indicating the need to seek rehabilitation help include when the addiction problem has affected;
Your relationship with family and friends
Your career and social relationships
Finances and caused debt or bad financial decisions
Your mood, causing uncontrolled urge or intake of the abused substance
Your behavior, causing you to become more aggressive and violent
Your feelings, causing wave of hopelessness, guilt, depression, anxiety, and self-harming
Your coordination, causing you to drive drunk and endangering others' lives, causing blackouts and passing outs, and more.
Rehab Intake
The rehab intake is the first step towards committing yourself to addiction treatment. This step comes after you've realized your addiction problem and chosen the right addiction treatment facility for your needs.
The rehab intake process is usually brief but in-depth. The professionals at the rehabilitation center are passionate about ensuring that you get a personalized service to understand the problem and chart the right care path for you.
This phase also involves a range of administrative processes, from filling out paperwork to collecting information about you and your addiction problem. Rest assured that the staff will do their best to make you feel welcome and at home as you take the first step towards recovering your life and wrestling control from addiction.
Intake Paperwork and Inspection
The rehab intake paperwork is an important document to be completed before you are admitted into the rehabilitation facility. Patients or their loved ones will be required to provide identifying information like name, date of birth, gender, and more. They may also be required to provide health-related information as well as financial information like insurance and payment information.
Once the process is complete, patients will be inspected for forbidden items that can compromise their health and wellness while at the rehabilitation facility.
Some prohibited items that may be seized or stripped during intake include non-prescribed or illegally sought medications, illicit substances, alcohol, drug paraphernalia, marijuana, video games, DVDs, pornographic materials, weapons, etc.
Additional items may also be prohibited based on the standing rules at the rehabilitation facility.
Contact Session and Questionnaire
Patients are often scared of the entire recovery process, what to expect, how to cope, and others. The contact session is a great time to meet with a therapist or professional who will provide answers to common concerns.
This session is also a great time for professionals to introduce themselves and walk patients through their approach to addiction treatment. Patients can ask questions, make requests, and clarify issues surrounding their life at the rehab as well as the intended goals.
In addition to the contact session, patients may also be presented with a questionnaire to help them better express themselves and provide more information to the treatment specialists.
Questionnaires often vary in terms of content and questions asked. However, it will mostly touch on common identifying areas like name, date of birth, medical issues, contact information, substance abuse and rehab treatment history, preferred treatment approach (day, outpatient, intensive outpatient, etc.), financial constraints, and more.
The questionnaire is often aimed at better understanding patients and their treatment goals. It can also help to shape the treatment approach and outcome.
Rehabilitation Treatment
Getting into a rehabilitation facility is the first step towards taking back control of your life. Based on the questionnaire and initial assessment, you may be exposed to a range of treatments, including;
You may like to read,
Become a Licensed Nurse by Acing the NCLEX-RN Exam
Detox
Detoxification is the first step toward addiction treatment. This phase involves purging the body of the harmful material or substance abused by the patient. This phase is often characterized by withdrawal symptoms as the body recalibrates to a non-induced state.
Detox programs can be inpatient or residential, depending on the type of treatment the patient is signed up for.
Inpatient/ Partial Hospitalization/ Outpatient Therapy
This stage involves therapeutic approaches aimed at addressing addiction problems from the ground up. Therapists may use evidence-based approaches like cognitive behavioral therapy, family therapy, relaxation or entertainment therapy, EMDR, family therapy, or others to improve patients' experience while dealing with underlying issues.
Patients may also be exposed to medication-assisted therapies to address co-occurring mental health conditions like depression and anxiety.